Early Morning
I sit in my family room with the first rays of today's sunlight streaming through the kitchen windows as the sun peeks over the nearby mountains.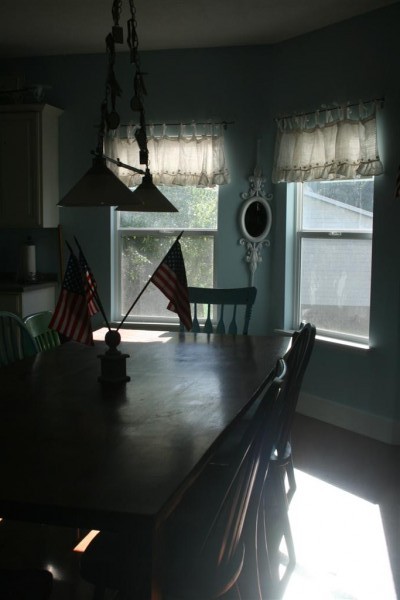 The house was quiet only minutes ago when I got home from driving my daughter to soccer practice.  I sat down to read my scriptures in the silence.
Then came those sounds.
The sounds of our two youngest girls snuggling in bed with their dad.  The three year old joined us around 3:30 a.m. when she awoke, frightened in the night.  I hugged the edge of the mattress until I could no longer stand it and got up to sit outside and listen to the birds.  Our little one must have yelled from her crib while I was gone and her daddy scooped her up and carried her back for a few more minutes of rest.
I love those sounds.  Too quiet for me to hear the words but loud enough for me to hear the joy, they're the muted giggles and adorable voices that accompany three and almost two year old girls.  Then comes the voice of their daddy as he tickles them back and the volume rises.
I sit here and think to myself:  Someday I'm going to miss this.  Someday we'll miss having little bodies climb all over us in the mornings.  Someday these voices will be different and I won't have the tiny giggles anymore.  Someday they'll be big.
I don't want it to happen.  But it will.
And so I sit here in the quiet room listening to the sounds of a family waking up as tears prick at my eyes.   They'll be down the stairs in moments to jump on my lap and tell me how hungry they are.  My day will swing into action at that moment and before I know it we'll be putting them to bed for the night.  For now I just pause to appreciate the wonder of what I'm doing.
Motherhood is a lot of things.  It's hard and it's a lot of work.  But mostly, it's a wonderful life.  And I love it.
Jennifer