Seven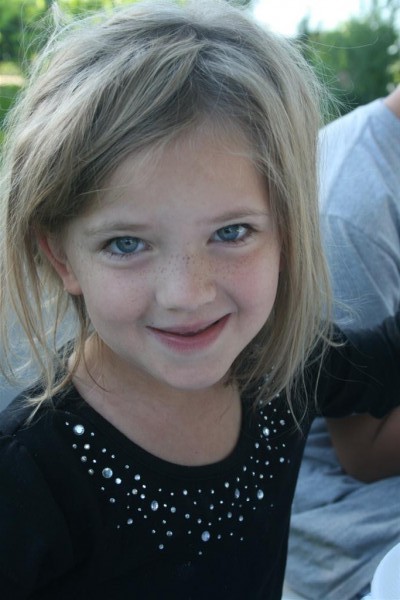 This beautiful little girl is seven years old today.  I decided to start the day off with a surprise.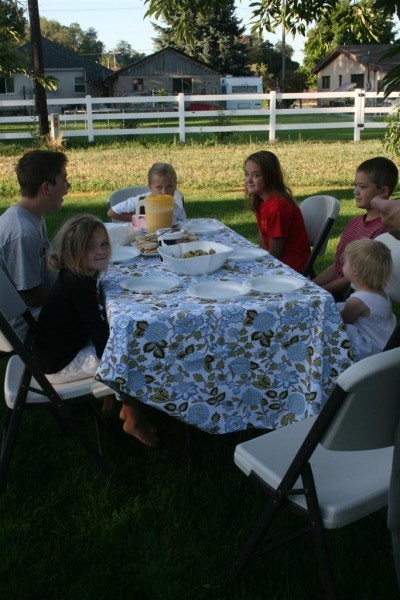 I got up early to cook breakfast, then woke everyone up so we could eat breakfast outside as the sun climbed up over the mountain.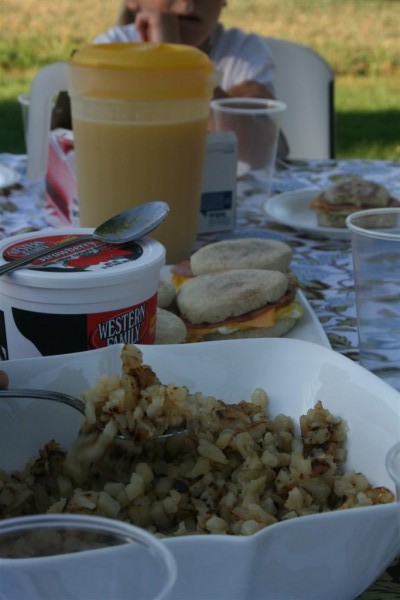 The menu was simple:  breakfast sandwiches, potatoes, yogurt and orange juice.  What made it special was the cool morning air, the sound of the neighbor's sprinklers, birds singing in the trees.  It was also fun to look around the table at rumpled hair and smiling faces as we broke the morning quiet with a rousing "Happy Birthday to You".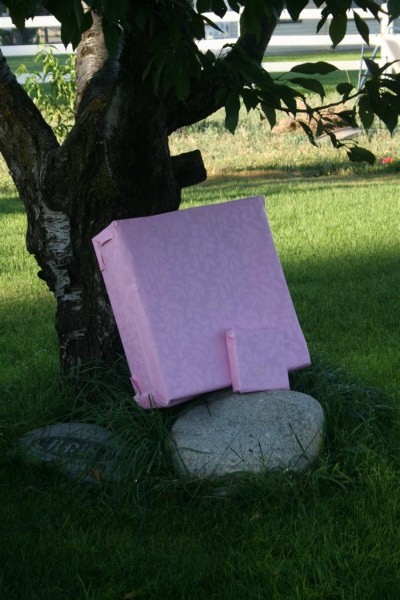 The bulk of tonight's celebration will be an outdoor movie after dark.  I didn't want her to wait that long so we opened her gifts at breakfast.  She seemed pleased.  I really want her to have a happy day.  I love this girl so much it hurts sometimes.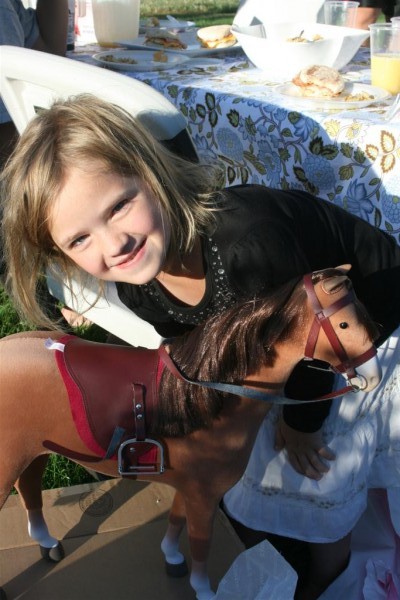 I've wanted to eat breakfast outside for a while but just haven't done it for this or that reason.  I loved it.  We've got to do it more often.  Sitting outside as a family while the sun slowly creeps toward you is a beautiful experience.  I highly recommend it.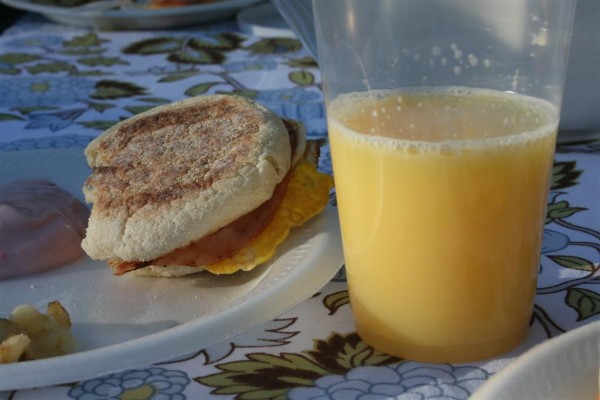 I'm off to bake the birthday cake!
Jennifer