The Penderwicks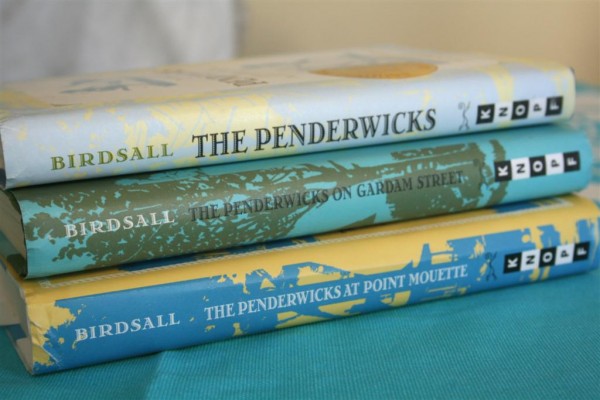 I confess I may be hopelessly old fashioned in the reading department.  I love wholesome books that celebrate and depict good, traditional childhood.  I'm not a fan of books that thrust all the world's problems on children, or books that have thinly veiled social agendas.  While I enjoy fantasy, I like our reading to include more real life fiction than anything else.  I like reading about children who have adventures, who learn to solve problems, who learn to get along with one another.
Well, Jeanne Birdsall's Penderwicks series is fabulous.  We loved the first when it came out a couple of years ago (and won the National Book Award), followed by a second and then a third earlier this year.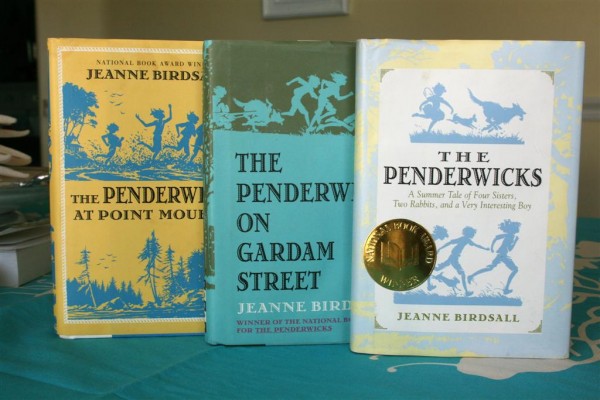 I'm not joking when I say these books have been all over the house this summer.  All four of my oldest children are reading them, sometimes sneaking them away from a sibling who wasn't finished because they couldn't bear to wait.  I've been reading them aloud to the younger children as well, when I can get my hands on one.  I even have a duplicate copy of the first and we still can't get them to stay in one place!
The Penderwicks are a family of four girls and their father.  Their mother died of cancer shortly after the baby was born.  They have adventures, they have arguments, they serve and love each other, and they all have distinct personalities which make us laugh.  They are a wonderful family to read about.
If you're looking for the perfect series to give to your children, please consider these books.  We love them, plain and simple.  And we're hoping she writes more.