Kindergarten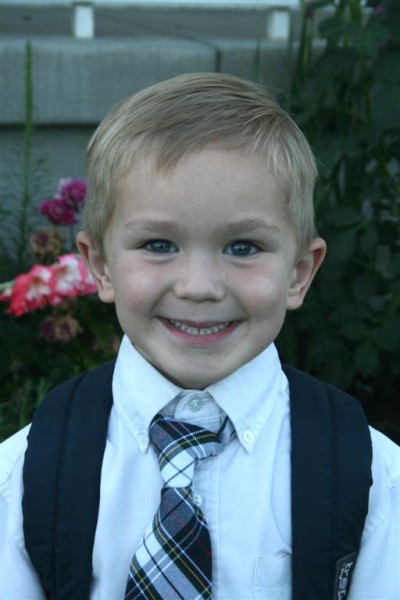 Well, he's off.  My little guy is at school for the first time.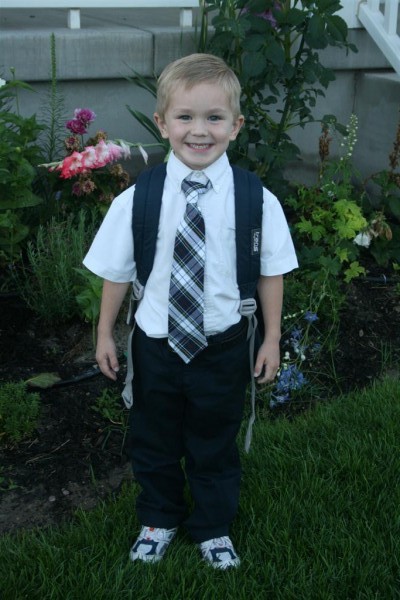 He was unusually quiet and calm this morning.   It was as if he'd grown up in his sleep.  I'm curious to see if it's a new change in general or just his response to something new.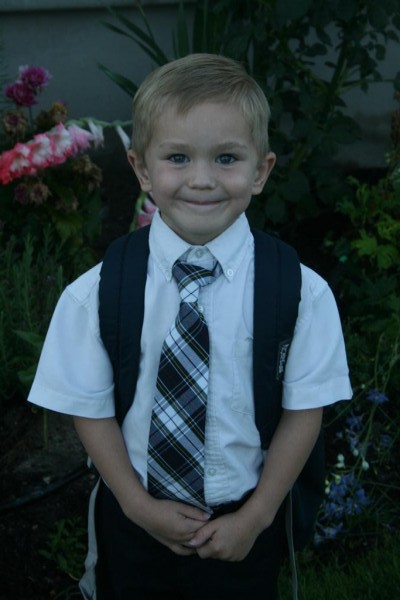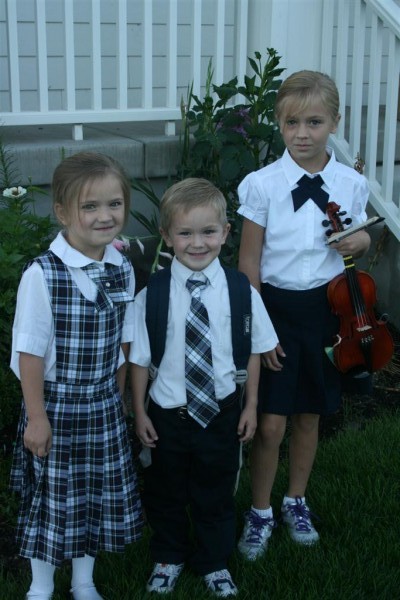 I love this smile: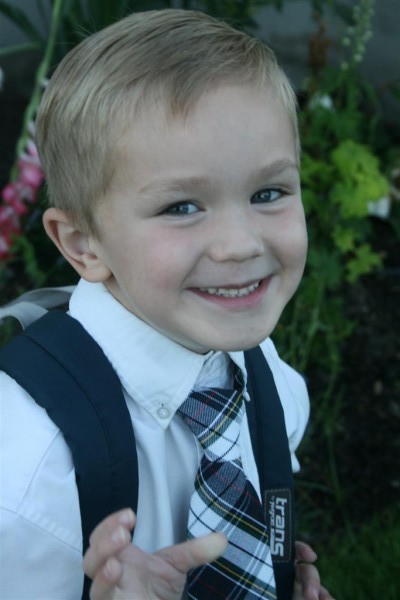 We parked at the school so I could walk him in.  He held my hand in the parking lot and that was it.  He didn't need a kiss, a hug, or even a good-bye.  He did let me take one picture of him and then he turned and walked into the room.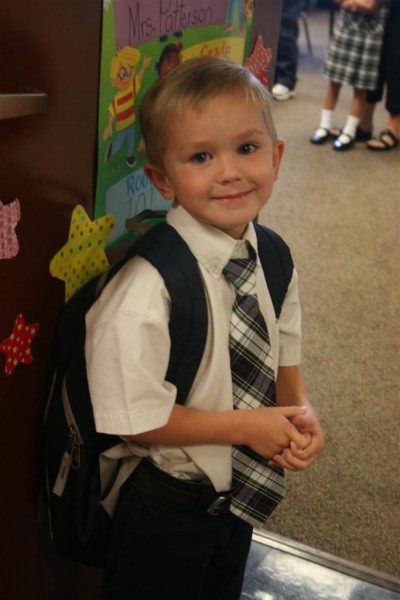 I am so excited to go pick him up in a little while! I'm grateful we have half-day kindergarten.  I don't know if I could part with this face for more than 3 hours.
Jennifer