Basil Zucchini Bake
My sister sent me the link to this recipe and I simply had to try it!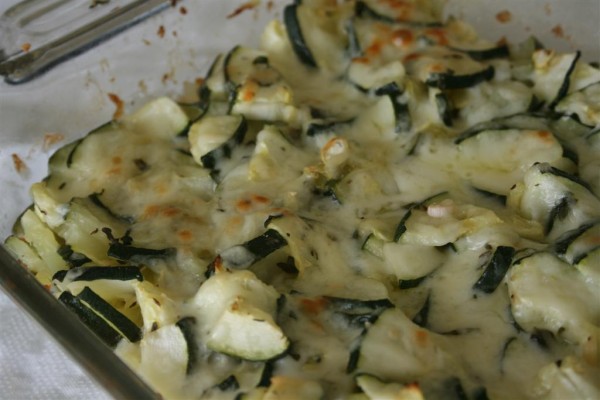 The combination of basil and zucchini was delicious and the whole family loved it.  This is definitely a new favorite.  I adapted the recipe slightly from the one linked to above, but it's essentially the same.  I used only zucchini but increased it to six squash so it would fill a 9×13 pan instead of an 8×8.  I also used more basil and green onions.
Basil Zucchini Bake
6 medium zucchini
1/4 cup chopped basil
1/4 cup chopped green onions
1 tsp. dried thyme
1 1/4 tsp. garlic powder
1 cup mozzarella cheese, grated
1/2 cup grated parmesan cheese
salt and pepper to taste (I added about 1 tsp. salt and 1/2 tsp. pepper)
Slice zucchini into half moon pieces about 1/8 inch thick.  Spray a 9×13 inch pan with non-stick spray.  Toss zucchini with basil, green onions, thyme, garlic powder, salt, pepper and mozzarella cheese.  Put in pan.
Bake at 350 for 25 minutes.  Sprinkle parmesan cheese over zucchini and bake another 15 minutes or until squash is tender.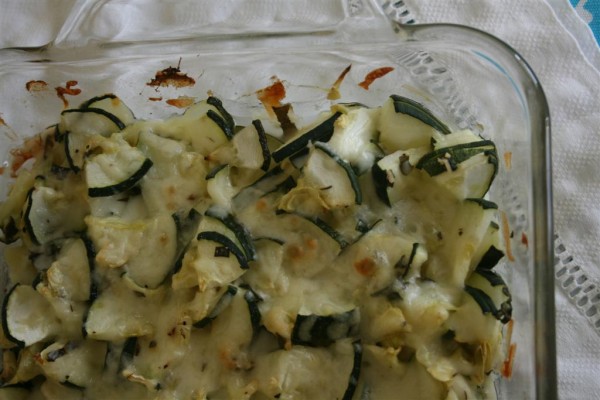 Enjoy!