Zesty Vegetable Enchiladas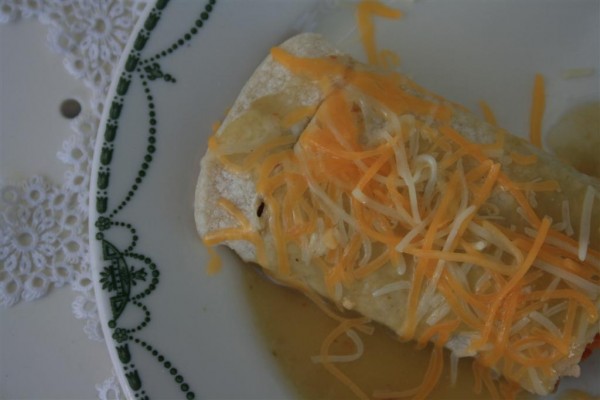 This is one of my all-time favorite recipes.  It is so inexpensive, so healthy, but so tasty that I can't get enough of it.   In fact, I love it so much that I always save myself a bowl of the filling to eat while the enchiladas cook in the oven.  It's fabulous, I tell you.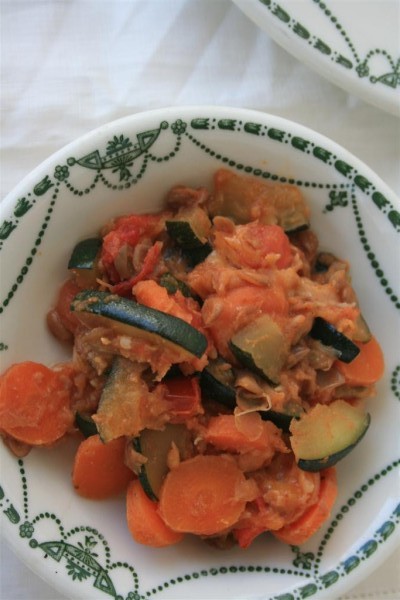 Here goes…
Zesty Vegetable Enchiladas
Ingredients:
1 1/3 cups dry lentils
4 cups water
1 Tb. vegetable oil
2 cups thinly sliced carrots
2 tsp. chili powder
2 tsp. ground cumin
salt and pepper to taste
4 cups quartered, thinly sliced zucchini
2 cups chopped fresh tomato
1 1/2 cups shredded cheese  (I like to use a blend)
14-16 corn tortillas
1  can green enchilada sauce

or try my homemade

green enchilada sauce recipe


In a small saucepan, add water to lentils.  Bring to a boil, reduce heat to low, cover and cook for 20-25 minutes or until tender.  Drain, rinse in cold water.
Heat vegetable oil in large skillet over medium-high heat.  Add carrots, chili powder and cumin.  Cook, stirring constantly, for 3-5 minutes.  Add zucchini and continue to cook and stir until veggies are crisp-tender.  Remove from heat.  Stir in lentils, tomato, and 1 cup cheese.   Add salt and pepper to taste.
Heat corn tortillas.  Spoon veggie mixture down center of each tortilla, roll up and place in 9×13 inch pan.  Pour enchilada sauce over enchiladas and cover with aluminum foil.  Bake at 350 for 10 minutes, remove foil and sprinkle with remaining cheese.  Bake another 10-15 minutes or until heated through and cheese is melted.  Serve with sour cream and salsa, if desired.  And, like I said, it's amazing in a bowl all by itself!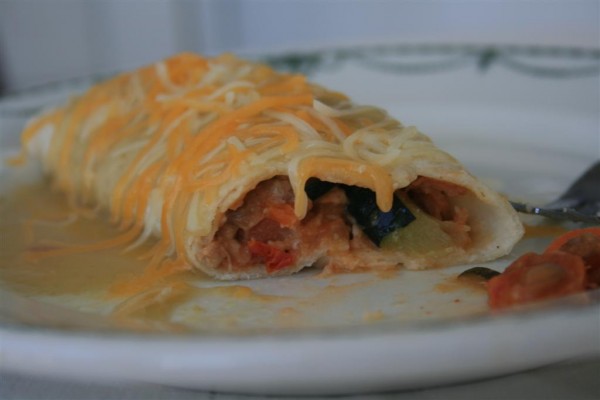 Hopeful Homemaker