Happy 9th Birthday!
Someone at our house turned nine years old today!  It was a great day and she wore a smile most of the time (except for one little mishap, when she cut her thumb on the lid to a can of her all-time favorite snack:  applesauce.)
The day in pictures: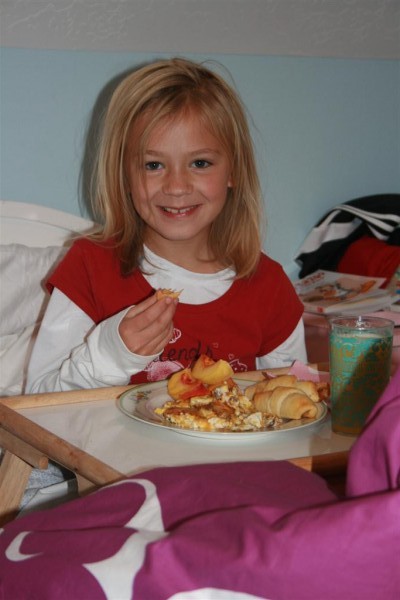 Breakfast in bed, followed immediately by her main birthday gift so she could enjoy it all day long (even in the rain).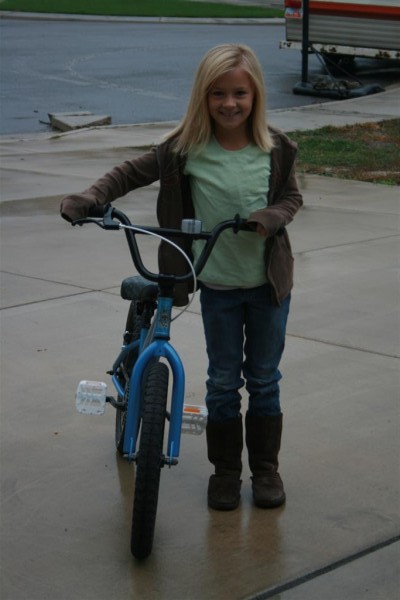 A new bike.  Her big brother literally broke her old one in half a few weeks ago, making this birthday gift one of the easiest decisions Mom and Dad have made for a birthday.  Did you know that big brothers could snap a bike in half?  Yea, me neither, but it happened, and we still have the pieces to prove it.  Let's just say it was no surprise when he snapped his metal lacrosse stick in half at practice last week.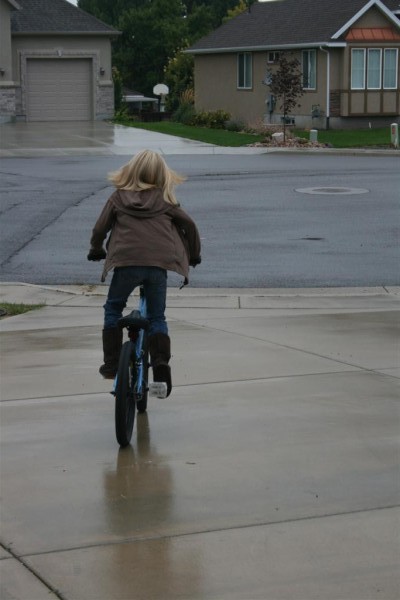 She spent much of the day riding around with a big grin on her face…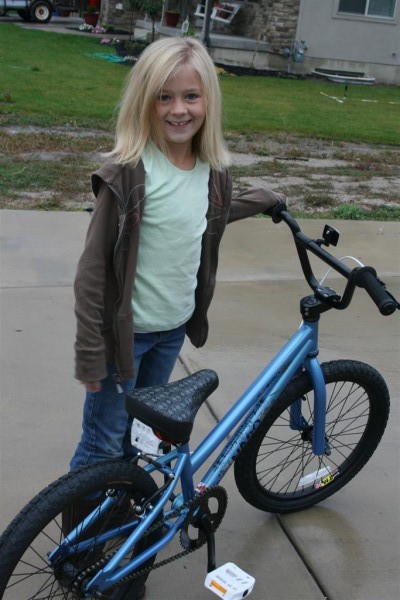 until we were off to soccer/lacrosse games for the afternoon.
Home for her dinner of choice and a trip around the table sharing things we love most about her.  After that a few more gifts to unwrap, including a new bike helmet (which she can also wear snowboarding since she likes to bomb the hills at high speeds) and a bike lock so we can prevent big brother from breaking another one.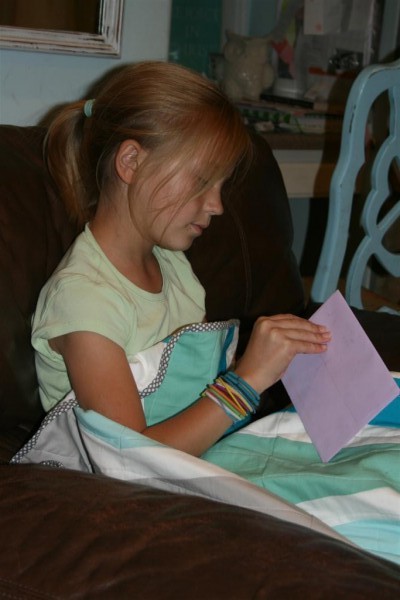 I love hugs like this.  She's an amazing big sister.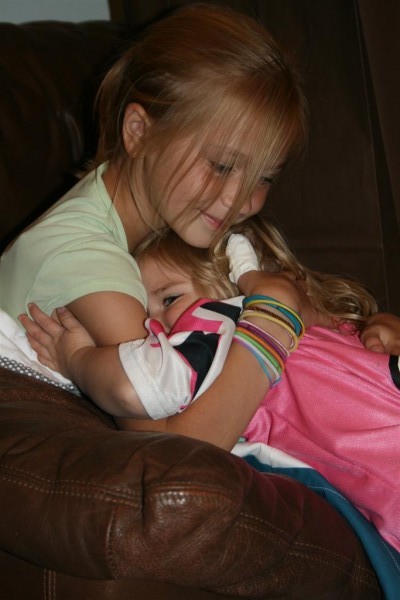 Finally it was time for birthday cake and candles.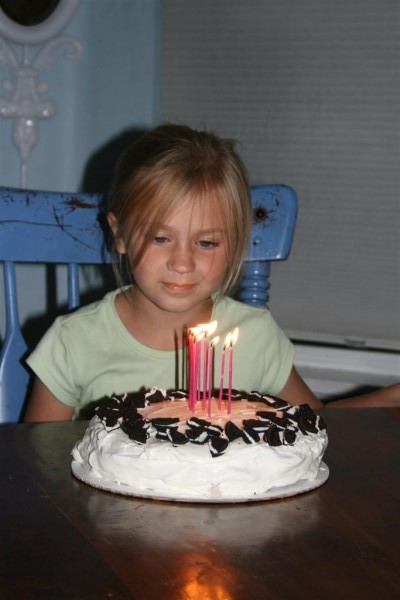 She tossed in some good-natured patience and plugged ears when her brothers and sisters sang incredibly loudly.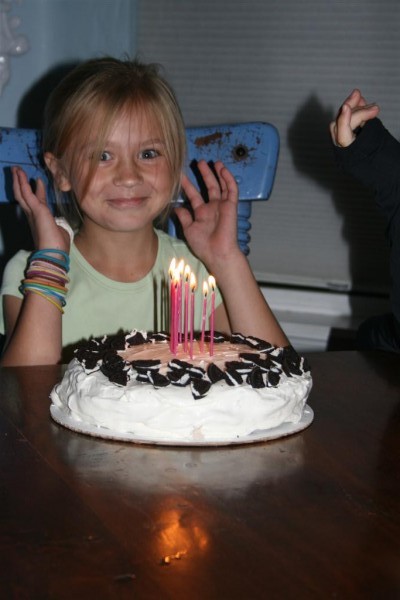 At last it was bedtime, and she stayed up late hanging out with Mom, Dad and her big sister.  She has been a delight all her life.  We're so blessed to have this amazing girl in our family.  Happy Birthday, cutie!
Mom