Pina Colada Fruit Salad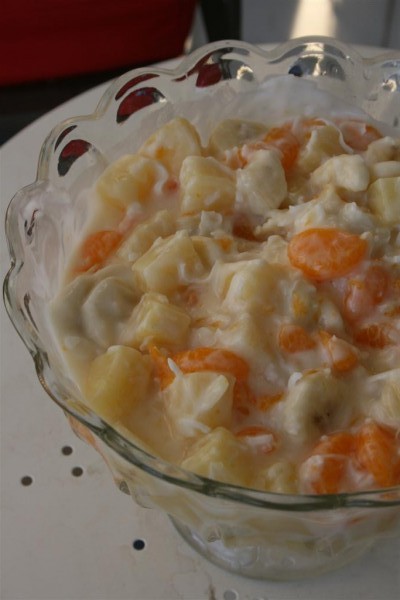 This salad is a family favorite year-round.  It has only a few ingredients in it, most of which I always have on hand.  My family has loved it for years.
Pina Colada Fruit Salad
Ingredients:
1 can (20 oz) chunk pineapple
1 can (any size) mandarin oranges
1 small container (the individual serving size) pina colada flavored yogurt
1-2 bananas, sliced
1/4 cup shredded coconut
Drain pineapple and mandarin oranges, placing fruit in a medium serving bowl.  Slice banana and add to fruit.  Add yogurt, stirring to coat all fruit.  Add coconut last.  You can stir it up, or leave it on top.  Serve and enjoy!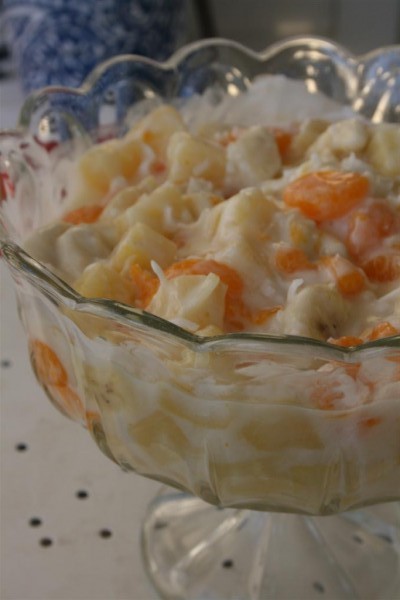 I store pineapple, mandarin oranges and coconut in my food storage.  This means that I only need to buy a banana and a container of yogurt to make this salad, making it an easy salad to add to any menu.   It can also be a nice fruit salad to add to a breakfast menu.  It doesn't make a great leftover, as the bananas eventually brown, but we usually don't have leftovers anyway.
Enjoy,
Jennifer