Spice Drop Turkeys: Build your own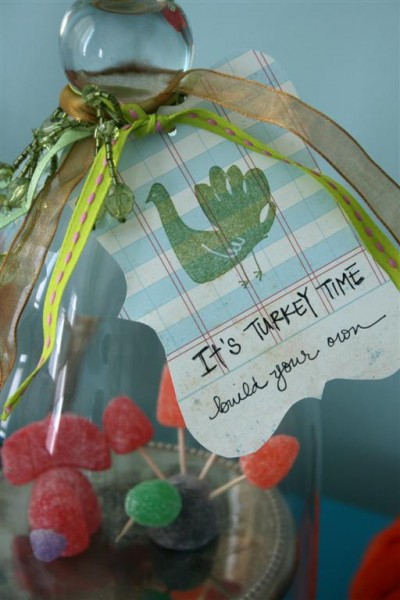 For as long as I can remember we've made spice drop turkeys on Thanksgiving day.  It's a tradition I've continued with my family.  Usually we place a small bowl on each plate filled with toothpicks and spice drops but this year I decided to try something different.  I created a build your own turkey table.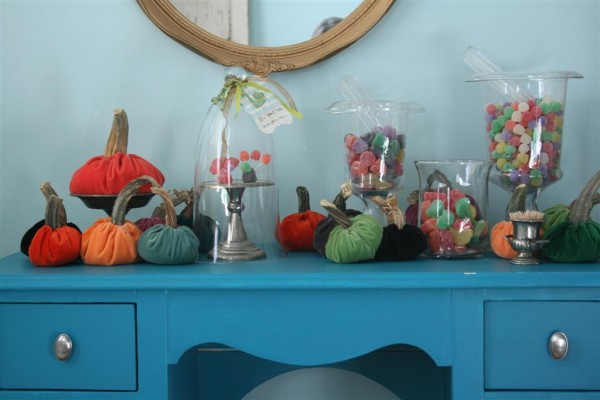 I borrowed my vintage desk from my bedroom to use in the dining room and put the candy in glass vases.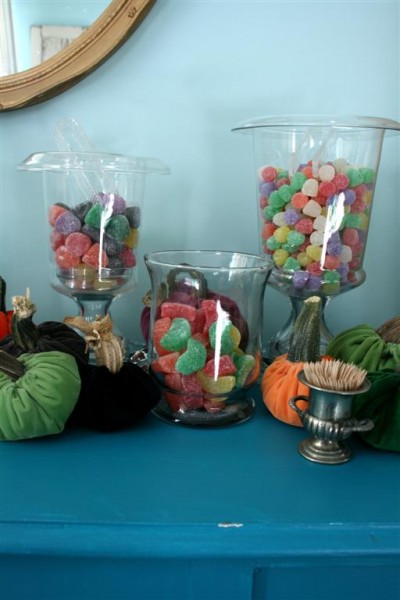 The candy and the turquoise desk was so colorful that I opted to run with the color instead of sticking with a traditional Thanksgiving palate.  I gathered my velvet pumpkins from around the house and made a couple of turkeys to put on display.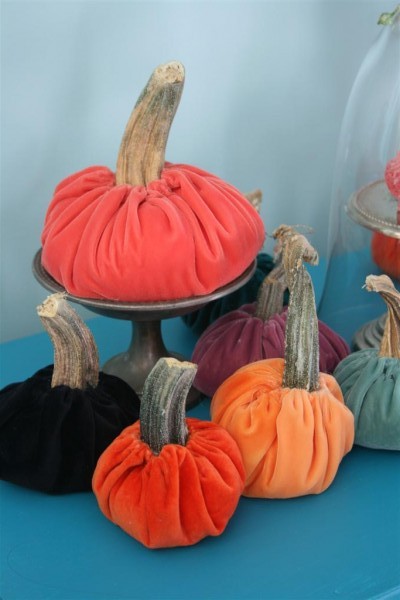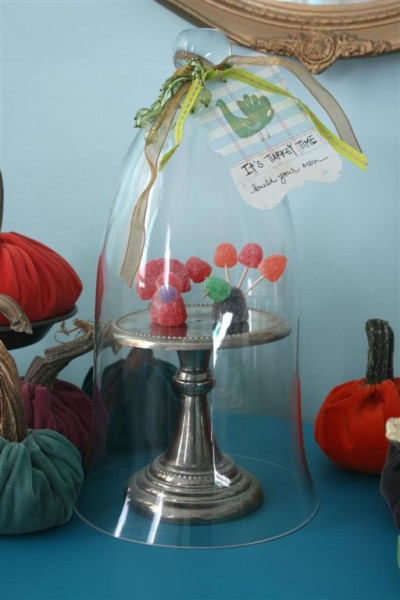 Finally, a tiny silver urn for holding toothpicks.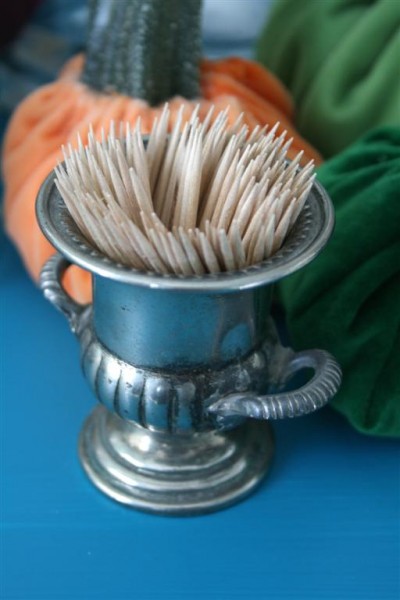 Maybe it's our gray skies, but I'm loving the colors of these candies: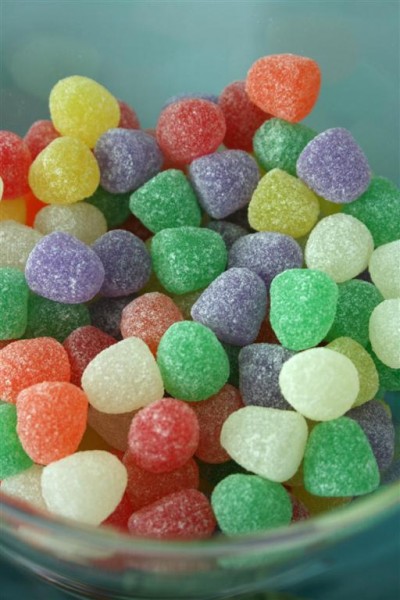 It takes only a few dollars to provide spice drops in two sizes, some fruit slice candy and toothpicks.  It's a great way to keep the children occupied while the final dinner preparations are made and some adults really get into it as well.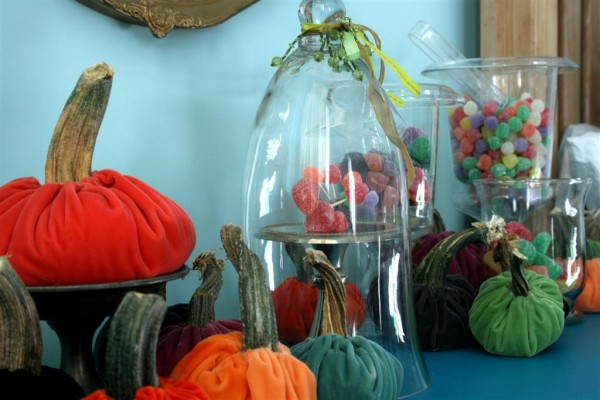 I'm hoping this format will be fun for everyone on Thursday.  It's nice to know I've got something ready to go!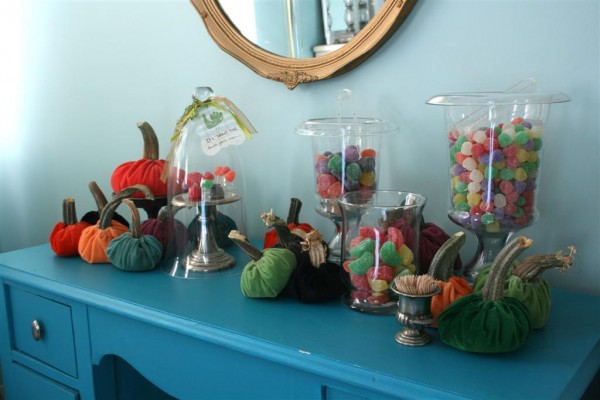 Do you have a fun Thanksgiving craft or activity you do every year?  Please share!
Jennifer