Kellie's Baby Shower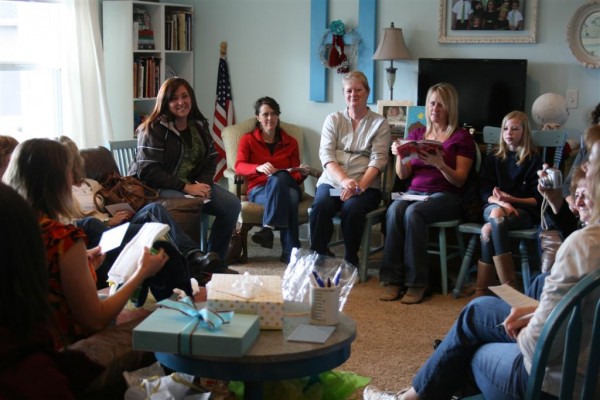 Honestly, it was a miracle that this baby shower happened at all.  With the stomach flu making its way through our family all week I was amazed that no one was sick on the day of the shower.  Somehow I got a few Christmas decorations up and the main floor was clean and sanitized.
Most of the things on my list for the shower were crossed off, undone.  The bare essentials were all I could offer.  While I'd envisioned much better, it all worked out fine.  Everyone had a nice time, a lot of people came, the mother-to-be was happy, and because the Christmas decorations were out it still felt festive.  I suppose this should be a good reminder to me that even without all the extras I have swirling around in my head, a party can still be a party.
Kristen and I decided to serve a light lunch.  We each made a pot of soup.  Along with that we had rolls, a veggie tray and mini-cupcakes.  Simple but nourishing.  Kristen made a delicious chicken noodle soup.  I made a vegetable chowder.  It's a recipe I'd forgotten about but now that I've re-discovered it I'm sure it will make it's way to my my table a lot this winter.  I'll share soon.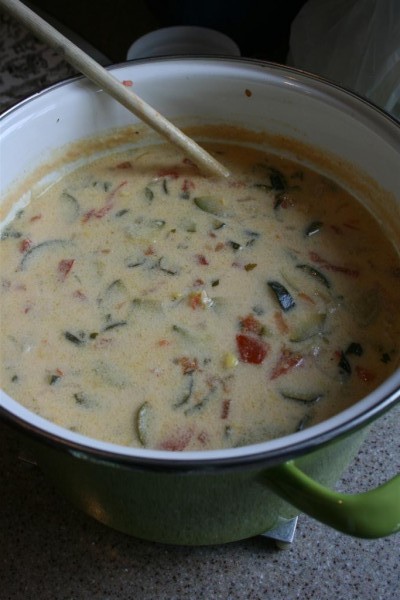 I had planned on making homemade rolls.  It seemed like the least I could do with such a simple menu.  But when the big day arrived I realized it wasn't the best idea so instead I purchased a few dozen different kinds of rolls and offered a variety.  This, too, was a good reminder to me that it's ok to just buy something and call it good.  They tasted great and people seemed to like choosing their own.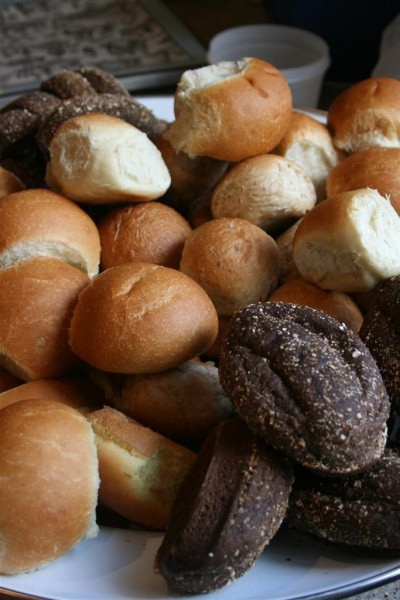 We served oyster crackers with the soup.  They were pretty in my urn vase.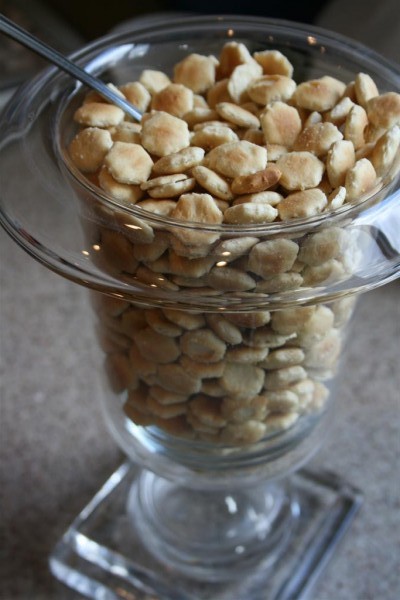 The veggie tray helped to round things out and Kristen saved the day by baking some miniature

Orange Creamsicle Cupcakes

.  They looked so cute with a little kiss of frosting on the top (thanks to my daughter.  She's getting pretty handy with a bag of frosting!).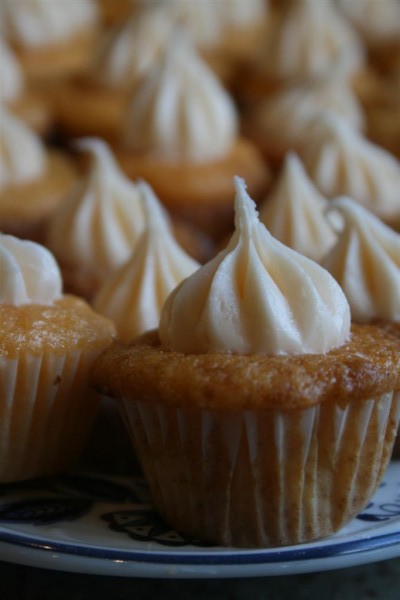 It was a light but nourishing meal, which many women seem to like.  I'm so glad we did it, and I particularly enjoyed hosting it with my sister.  She's really amazing.
Now, on to the rest of December!
Hopeful Homemaker