Winter Fun
My little ones and I enjoyed an afternoon in the sunshine and snow last week.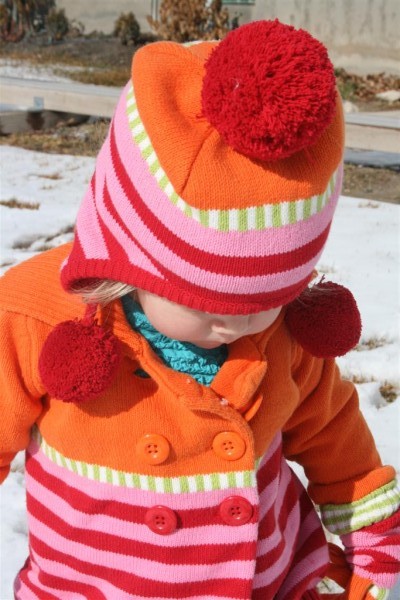 I confess to being smitten with my little one in her new sweater, hat and gloves.  Yeah, she's cute.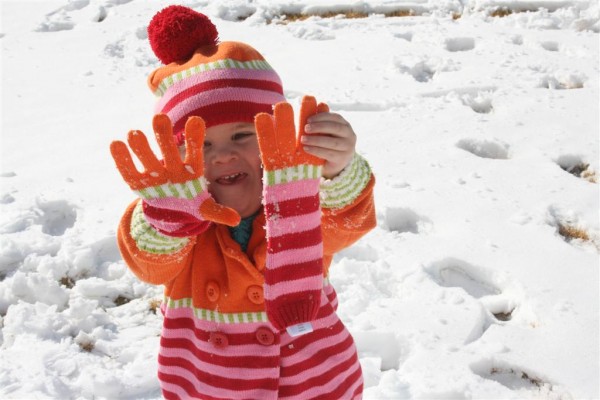 My four year old was equally cute in her getup.  Shorts.  But she was thrilled with herself because everything was pink, as she put it, "dark pink, hot pink, light pink."  It was warm enough that I let her run around until she felt cold.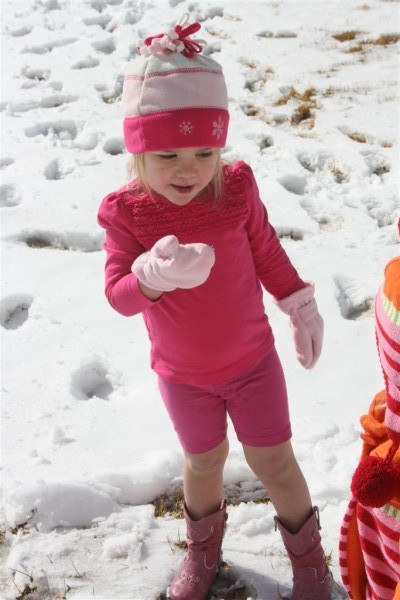 Their big brother was intent on one thing only:  building a snowman by himself.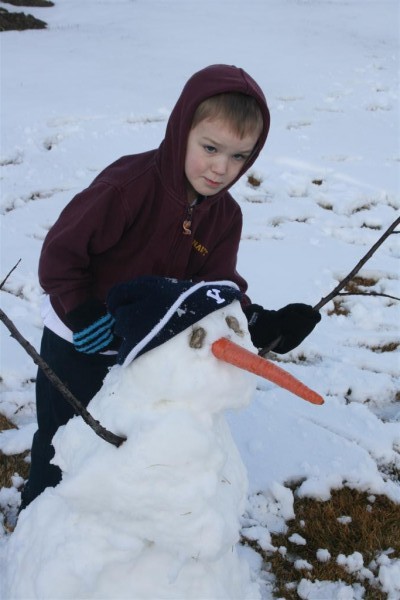 My little one had a conversation with it.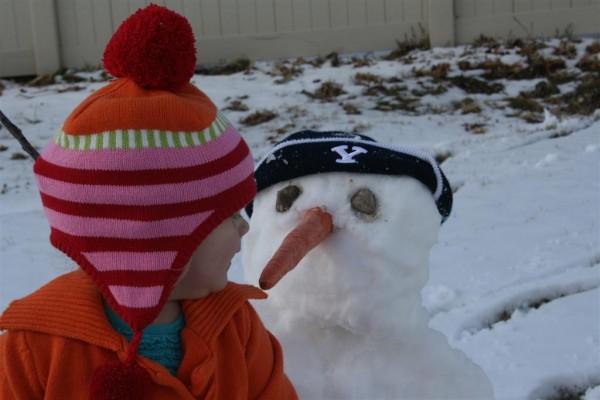 Generally we had a lot of fun.  It was a truly beautiful afternoon.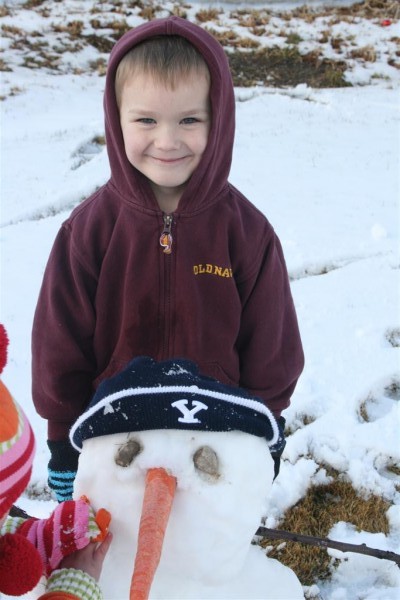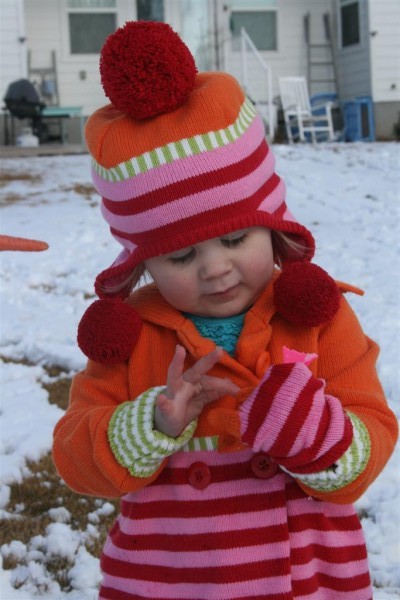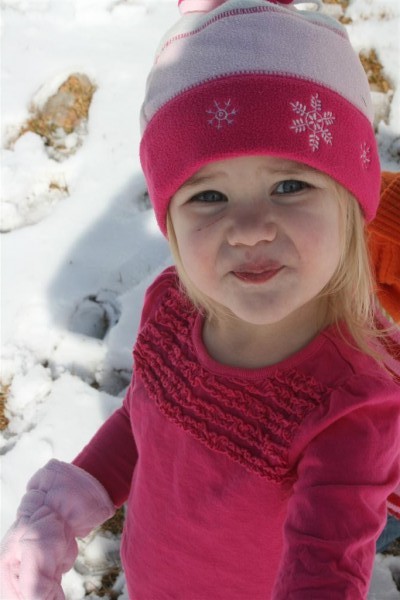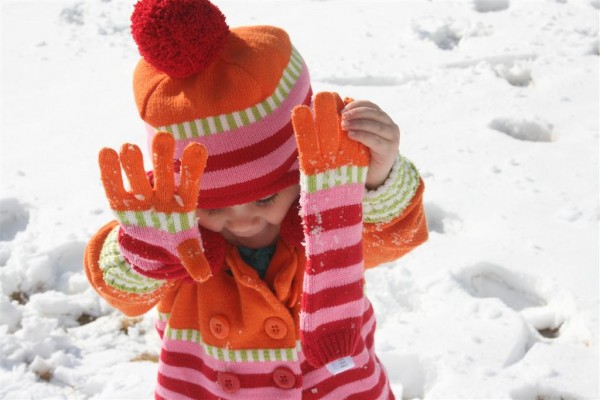 Oh, I love that little face!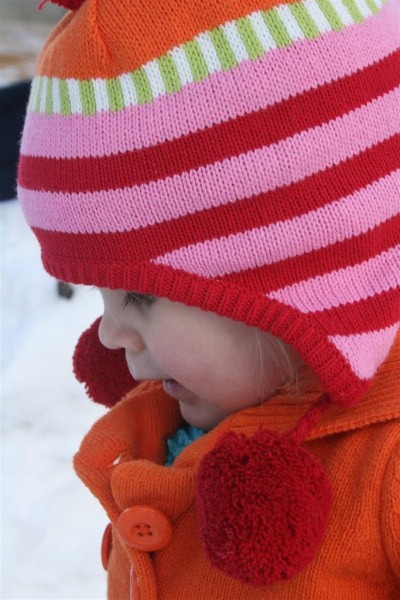 Since it might turn out to be the only snow we get to play in all winter, I'm glad I let the laundry sit a little longer.  We made a great memory.
HH