Ankle Update
He's home from the hospital in a cast that reminds me of moon boots because it's so thick.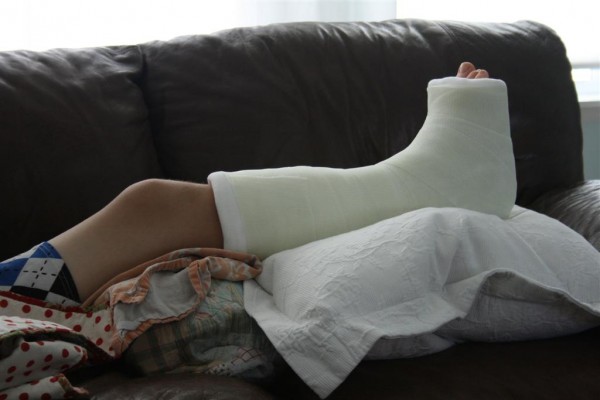 The surgery went well.   We have a picture of his foot cut open to the joint as proof that this really happened.   The discharge orders are much more restrictive than I anticipated…. he can only get up to use the bathroom for several days and can't even sit up for meals until the end of the week.  He's confined to the house for 7-9 days.
At the moment he's sleeping peacefully, thanks to pain medication and the lingering traces of anesthetic.  I hope this week goes well.  Keeping him off the ankle proved to be increasingly difficult leading up to the surgery and the stakes are even higher now.  If he puts any weight on it the screw will snap and the surgery will be a failure.  I wonder how we'll keep him from going crazy so he doesn't make all of us crazy….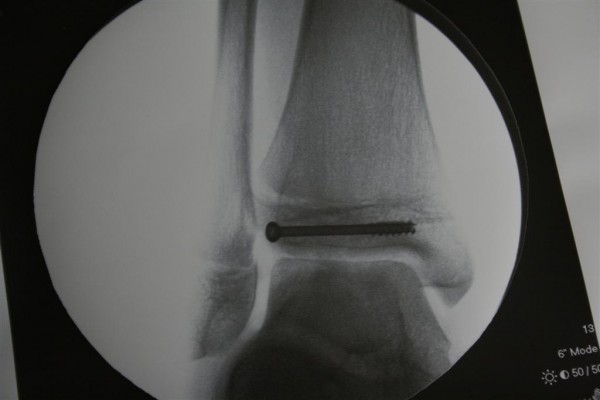 I confess I'd convinced myself that the screw would be pretty small.  This x-ray kind of makes me cringe.
I feel so bad for him.  It's definitely not fun.
At least it will heal (if he's responsible).  That's the good news.  And I'm a fan of good news.
Jennifer