It's someone's birthday!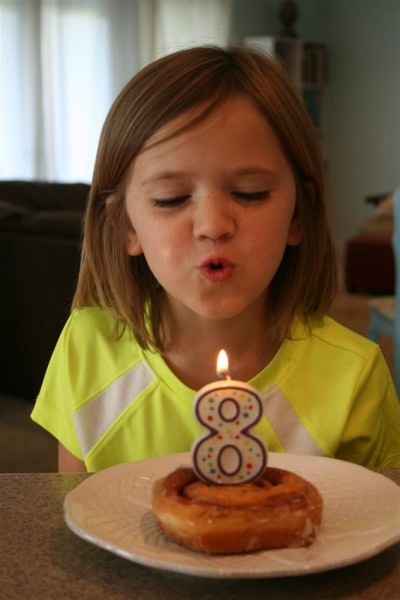 Our family is scattered for the day (some of us for a few days) so we had a mini-celebration early this morning, complete with donuts.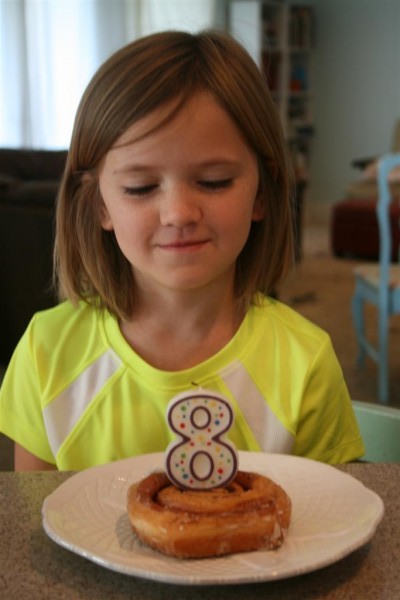 She opened a few gifts, including a new bike helmet, to which her comment was "I wanted a new BIKE, not a helmet!"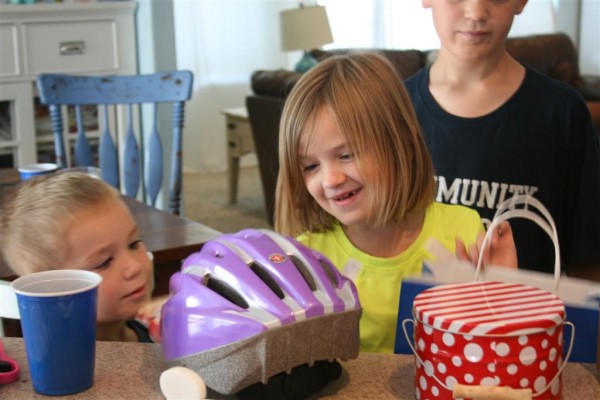 Thank goodness there was a surprise waiting on the front porch!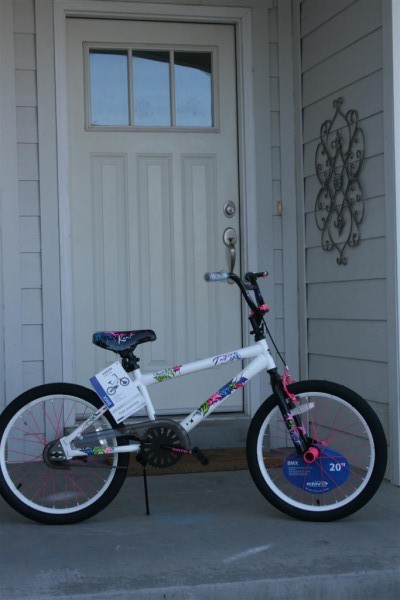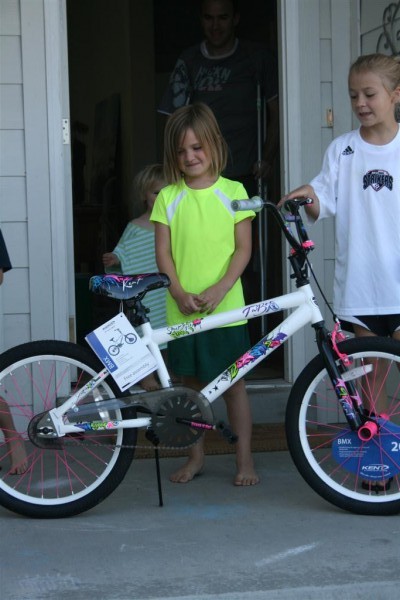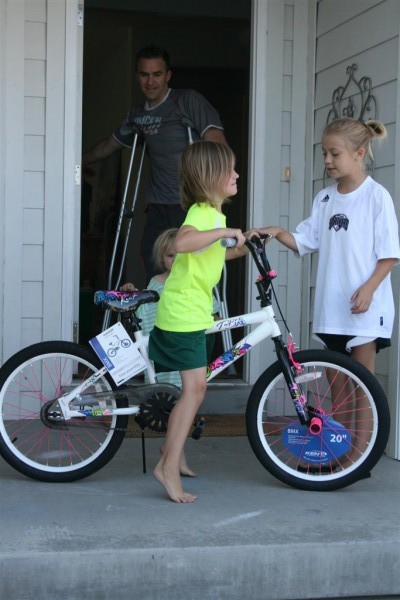 I love this girl so much!  We're going to try to make it a super-fun day.
Happy birthday, sweetie!
Mom