Thanksgiving
It's here.  One of my favorite days of the year.  Having unexpected company come to town was the little push I needed to pull the house together.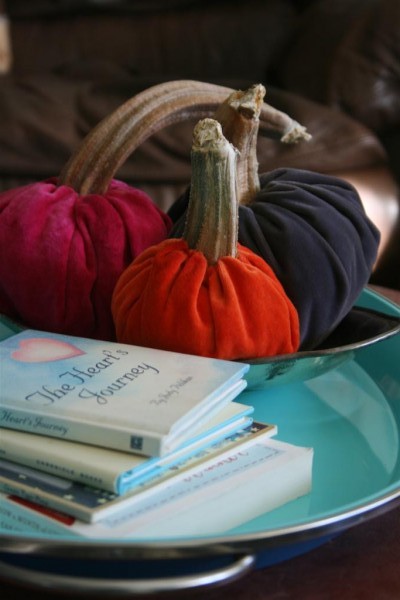 I'm loving the velvet pumpkins I dyed and made last year.  They add such a lovely pop of color and texture, and their shapes are fun to pile at whim around the house.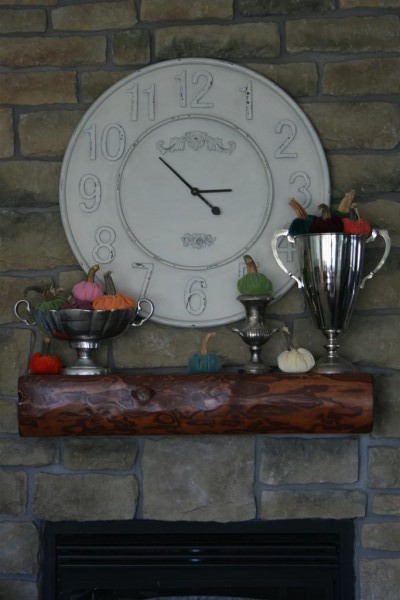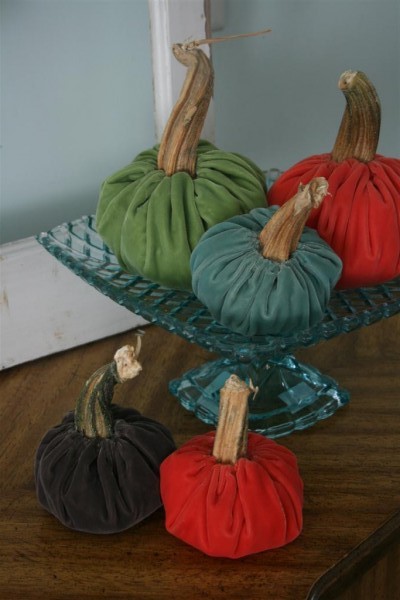 I wanted some kind of art to hang on the window I brought upstairs.  I painted this for fun, and enjoyed doing it in a very non-traditional color scheme.  I'm definitely an novice but I had fun.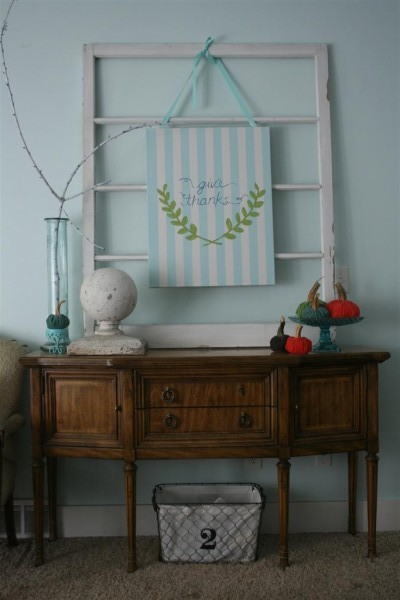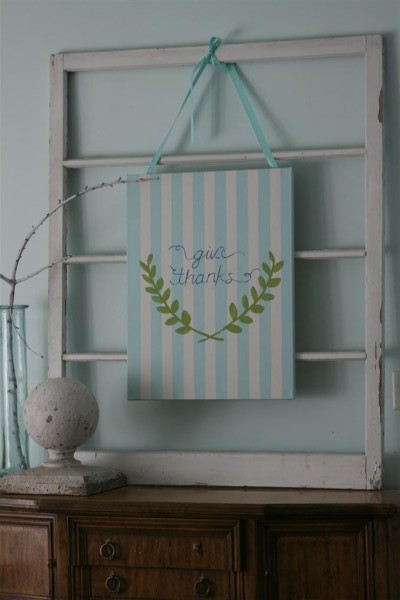 Across the room we have a wall of artwork by our children.  I hung my Thanksgiving banner across the frames.  I tried to leave a bit of whimsy in the angles and the curl of the rope so it plays well with the artwork.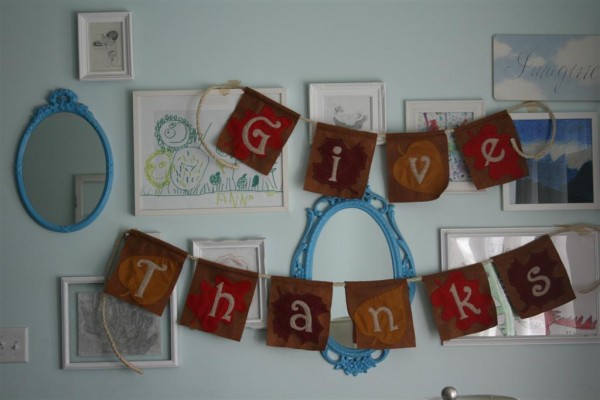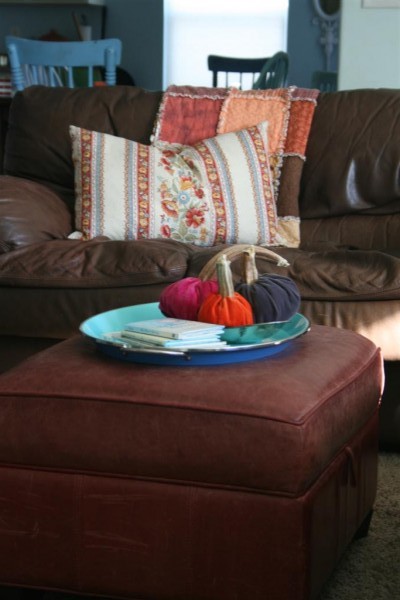 Years ago I abandoned the idea of pillows on my couches.  All I did was pick them up off the floor 300 times a day.  I have made an exception in the last few weeks and have enjoyed the color and pattern that pillows add to the dark leather.  My favorite pillow (below) I made with vintage fabric.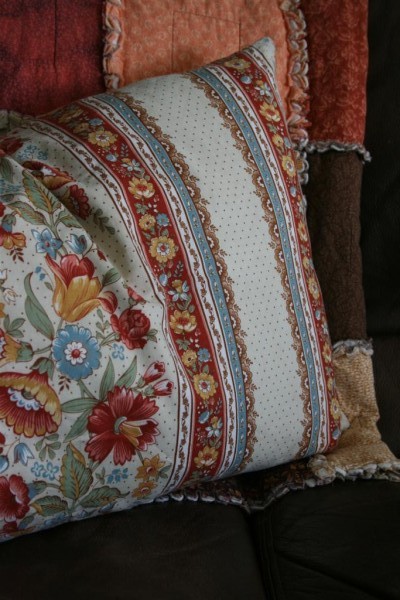 With all the stress of preparing for company, having this space look nice helps calm me down.   It also makes me want to make more pumpkins!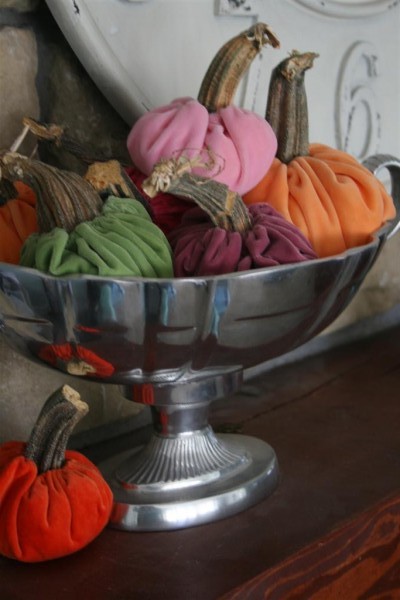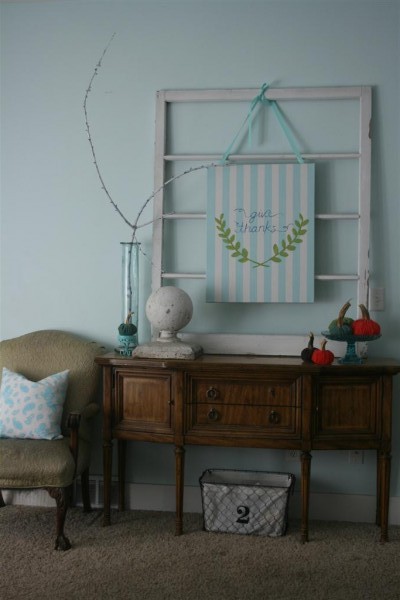 There is so much to be thankful for today.  This has been a year of increasing awareness for blessings I never really counted before… things like being able to walk, work, think, pray.  I am so grateful to the Lord for all that he has done for me in my life.  Without a doubt, I am one of the least of His daughters, and yet his kindness to me is everlasting.  That kindness becomes so obvious when my heart is in the right place, and I suppose that some of the difficulties of the year have opened my eyes to the tender mercies of God.
May we all see our lives, today and always, through the precious lens of gratitude.  It enlivens the soul, softens the heart, gives joy to life.
Happy Thanksgiving!
Jennifer