It's Christmas Time!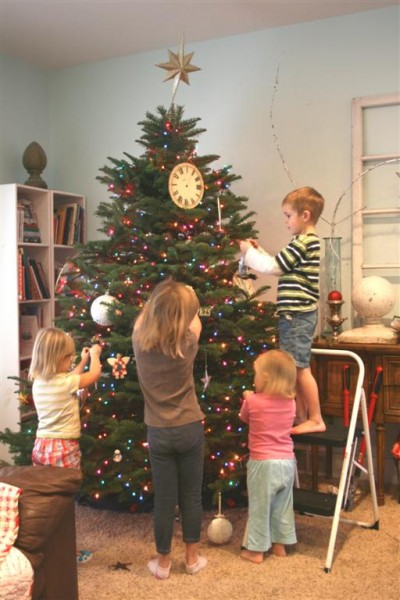 The wind howls outside and the Christmas music is blasting within.  A plate of orange rolls sits on the counter and boxes clutter the couch.  The lights twinkle and the children laugh and plan as they take over the task of decorating the tree.
We all sing aloud and smile with recognition as familiar ornaments are removed from the box, especially those they made themselves.  My six year old laughs at the ornament he made last year in kindergarten.  They save a few and scurry upstairs to decorate miniature trees in their rooms.
It's a happy day, one that feels like the holidays are here and promises they're going to be fabulous.
We are so very blessed.
Jennifer