Cowboy Birthday Party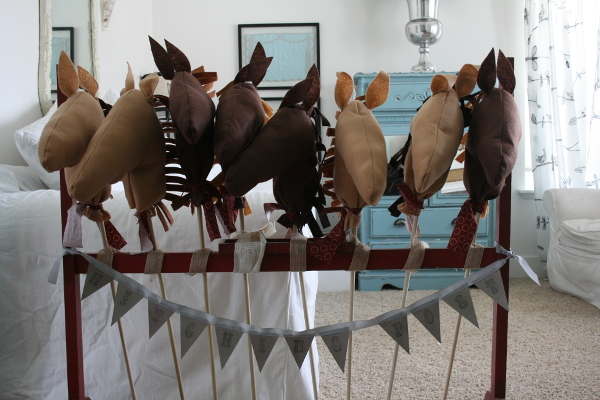 Friday afternoon we had a birthday party for my son who turned seven years old.  He wanted a cowboy birthday party and a homemade horse for everyone to take home.  We had a great time and here's the summary of what we did.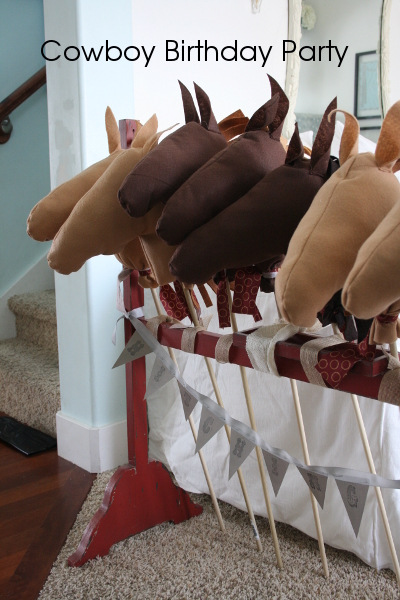 We invited our guests to dress as cowboys, and when we greeted them at the door the first thing they saw was the hitching post.
*Edited to add:  I wrote a tutorial and drew a pattern for making your own stick horse, found here.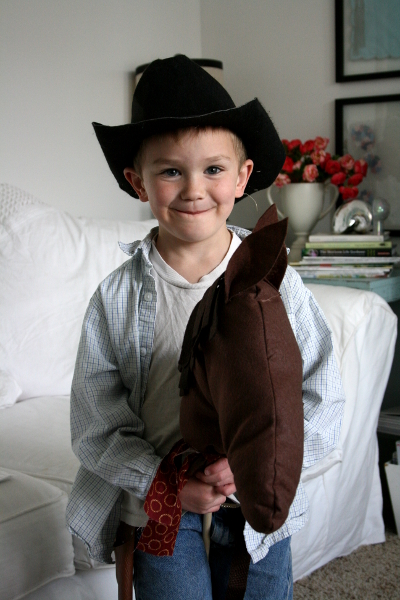 Each of them got to pick a horse.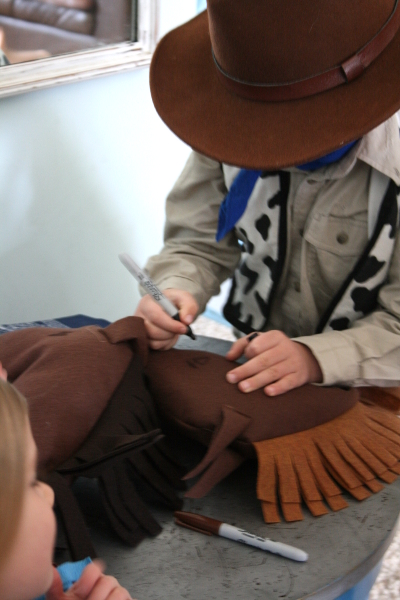 Because a cowboy's best friend is his horse, we had a table with permanent markers waiting and they got to add eyes and any other markings they wanted to personalize their horse.  Then, because we had guests from both school and church, we had them introduce themselves and share the name of their horse, which brought lots of smiles.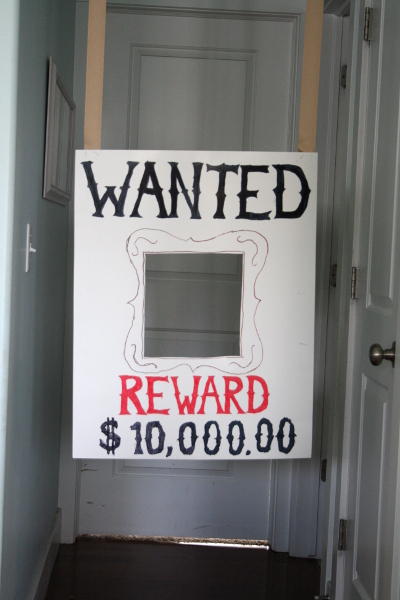 Before everyone came we turned a small hallway into a photo booth with our wanted poster hanging from the beam above.  I had some eyeliner pencils in my pocket and we drew a mustache and beard on their faces before taking their pictures in the poster.  We also had a bandana for every boy to tie around his neck.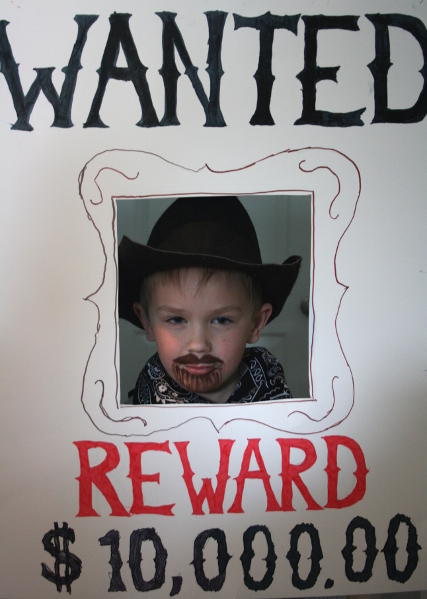 This week we will print all the "wanted" photos in sepia tones and he will give them to his friends with a thank you note.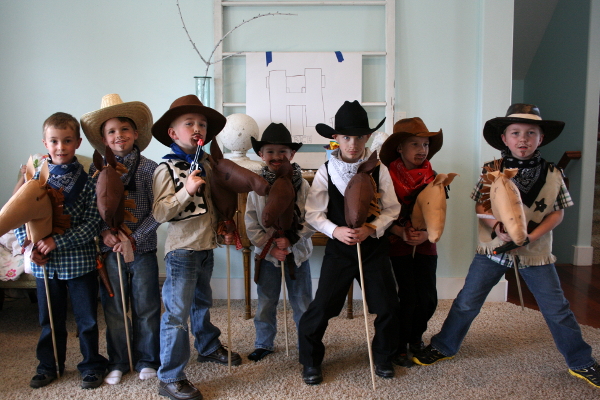 We took some group photos at the beginning so I wouldn't forget.  Next came the games.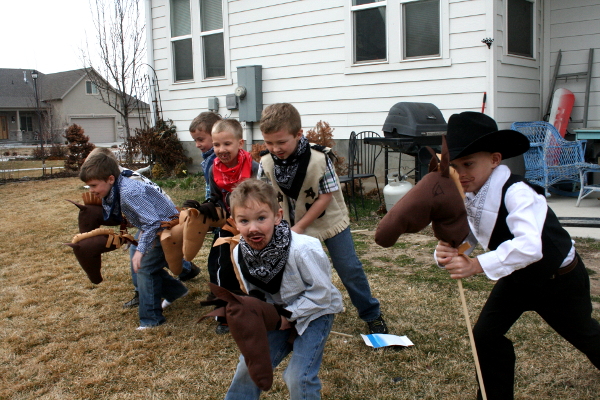 We had to have a horse race, of course.  (Or two.)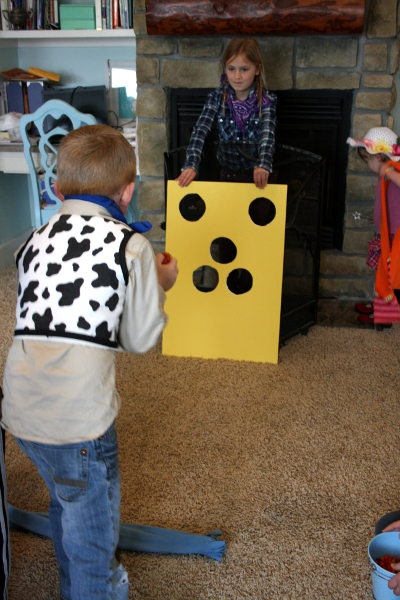 We did a bean bag toss, which was called "shoot the rabbit hole."  For every shot they got through a hole, they got to eat a rattlesnake egg (jelly bean).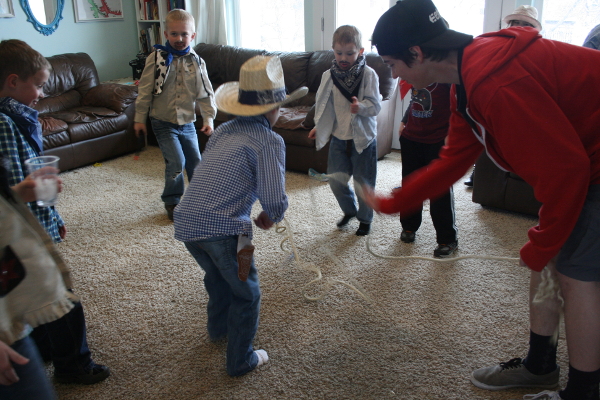 We drew a rattlesnake head and taped it to the end of a rope.  My son held one end of the rope and shook the other end.  The boys had to jump over the moving rope without it touching them.  This we called the rattlesnake jump.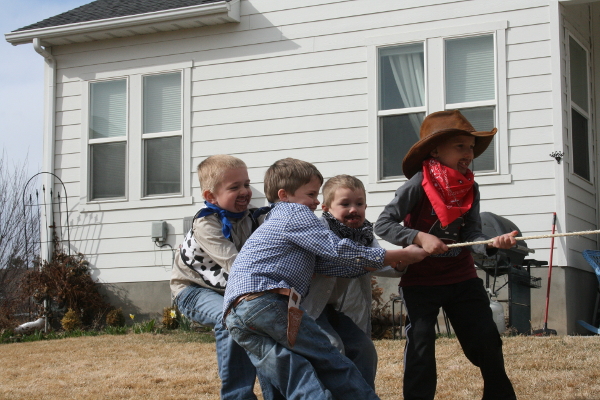 We had a tug of war.  Several, actually.  They loved this.  I like to mix up the teams each time.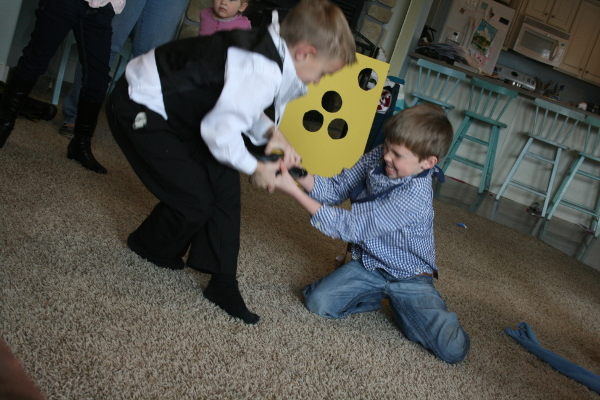 The one game request my son had was for Snatch the Rat.  It's turned out to be a favorite game.  I blogged about it here.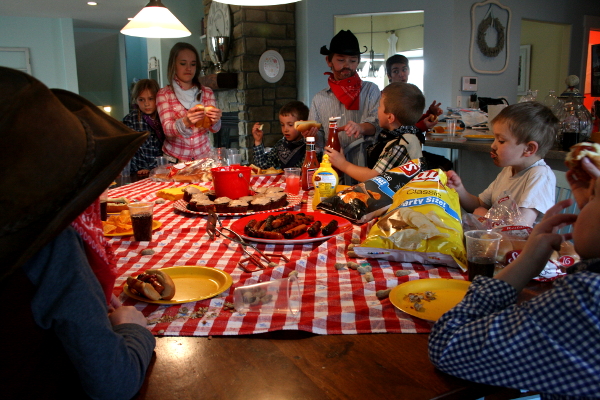 When the games were complete, we moved to the mess hall for some grub.  We served hot dogs, root beer, potato chips and cupcakes.  We also had a bucket of peanuts.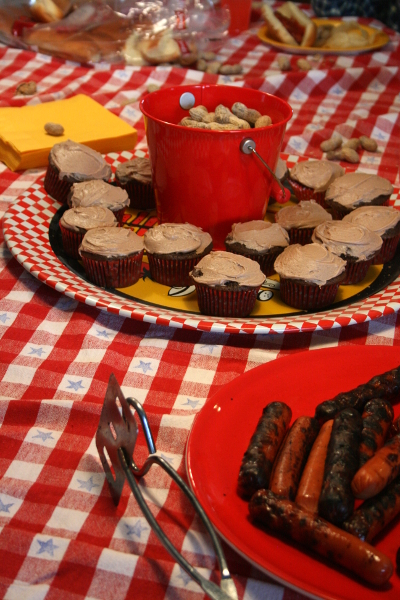 Let me tell you, it's awfully funny to hear wound up seven year old cowboy talk around your kitchen table.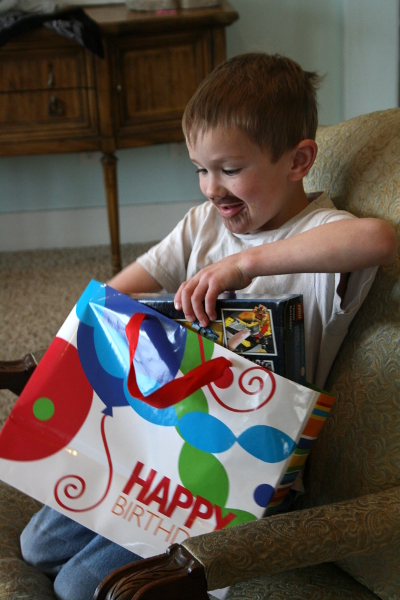 We opened gifts.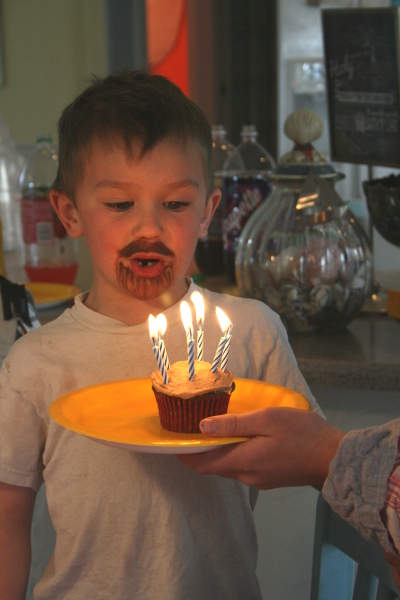 We blew out candles.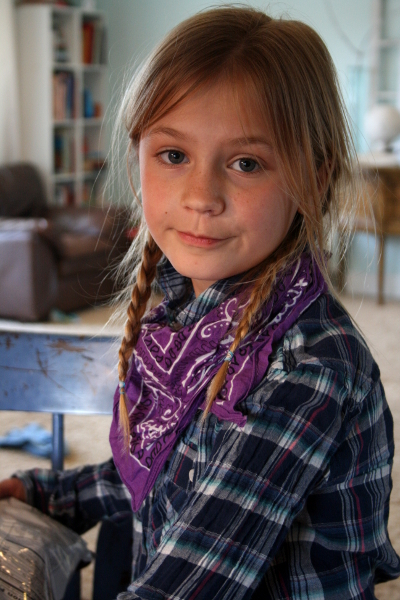 I was grateful for all the help I got from my ranch hands.  They raided closets to look the part and helped everything run smoothly.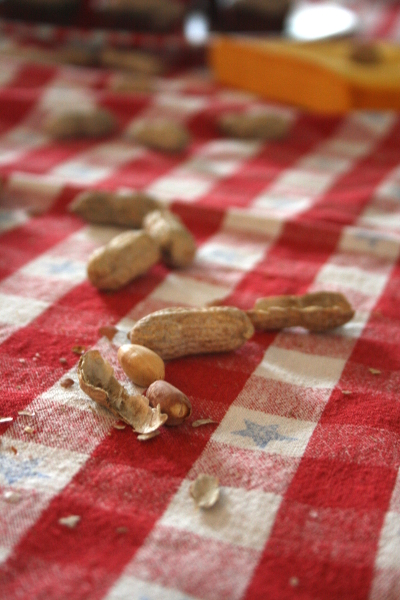 And then it was over.  The Bar T.H. Ranch closed and we cleaned up the place.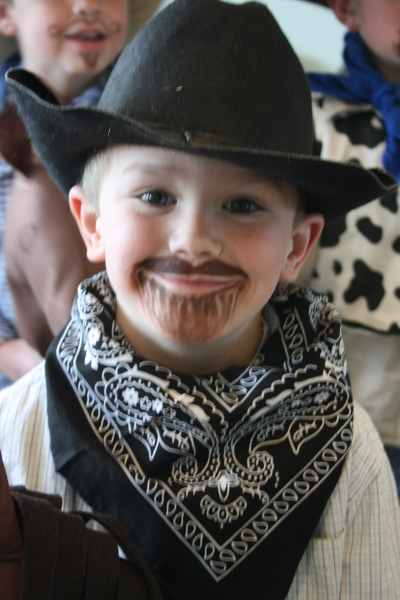 We were left with one very happy cowboy.  And a happy family.  It was a great party.