Half Birthdays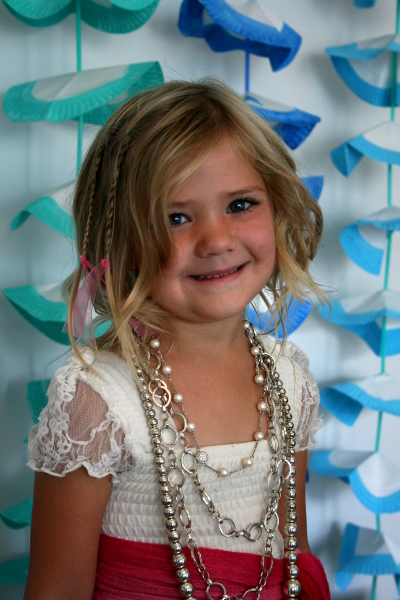 Today we are having a half-birthday party for my 5 year old.  Her birthday is just a few days before Christmas and last December we had conflict after conflict arise which prevented us from having her party near the actual day.  We settled on a half birthday party, but on that day we were at a family reunion so it was bumped back another month.
I'm both excited and relieved that we're getting this done.  Never has a party been talked about, dreamed about and planned for by a child in our family for SO many months.
Yesterday morning she was kind of hovering nearby as I got ready for the day so I asked her what I could do for her.  Her reply:  "Um, I just have a question I needed to ask you.  Are you going to work your hardest today?"  I burst out laughing and assured her that indeed, I was.  Then she asked, "And are you going to stay up really late to make sure everything is ready?"
Oh my.  She has definitely been thinking about this for too long.
It will be a good first learning experience for me with celebrating this way.  I was a little worried at the response I would get from the parents of her friends, but some of them have birthdays during the holiday season as well and their memories are of never having a party.  It looks like everything is going to work out just fine, and we'll see if her half-birthday turns out to become a new tradition.
Have you ever celebrated a half-birthday with a party?  Have any suggestions/insights to offer?
Jennifer