Slow Down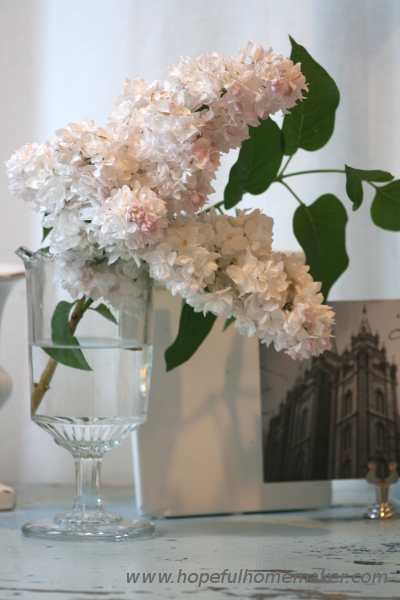 My children are all off to school for the last day of the 2015-16 school year.  I hear lawnmowers and birdsong through my open windows, and this morning I took a tour of my peonies to check on their progress.  They are so beautiful at every stage.
I wrote a few weeks ago that spring, more than the other seasons, reminds me to slow down and live in the moment.  Last night as our family played games together in the backyard, I looked around and felt so content.  We were together, with no urgent to-do list breathing down our necks.  It felt SO good.  It's been interesting to watch the end of year stress begin to lift and dissipate, allowing for some unscheduled naps and creative play.  It makes me happy.  I am so ready for this.
In my mind, they're walking through the door today to stay.  Mine for the summer.  Except it really isn't the case anymore.  There will be the flurry of end-of-year parties, followed closely by soccer tryouts and the ongoing soccer and football practices that we've planned the summer around.  My teenagers will spend much of their time elsewhere with friends, we'll be off to reunions and vacations and hosting guests when they're in town.  We have a surgery scheduled.  Birthdays, holidays, tournaments, and the day to day work of ten people in the house.  It's a different brand of busy, and I want to slow it down.
I want to bottle my six year old in all her first grade, precious stage.  I want her voice to stay just as it is, especially when she reads to me.  I want to hear my seventeen year old daughter's daily reports on life forever.  I want to memorize all of them as they are right now.  Oh, we mothers have so much to keep and ponder in our hearts!  I want this summer to nourish and bless each of them in their development.  Today it feels like we have an endless supply of golden days stretching out in front of us, but really it will be gone as fast as my lilacs and peonies.
Today I have a growing prayer in my heart for wisdom, strength, and enthusiasm to be the mother they deserve, to navigate the days and weeks purposefully, and especially to slow down and enjoy it.  To smell ALL the flowers.  Read good books.  Play in the sun.  Get enough sleep.  Be happy.  Love.
Happy summer to all of us.