Favorite Thanksgiving Children's Books
Thanksgiving is a favorite holiday of mine.   With our large family I've read a lot of Thanksgiving children's books over the years, and a handful have stood the test of time. Today I'm sharing my top favorite picture books for young children.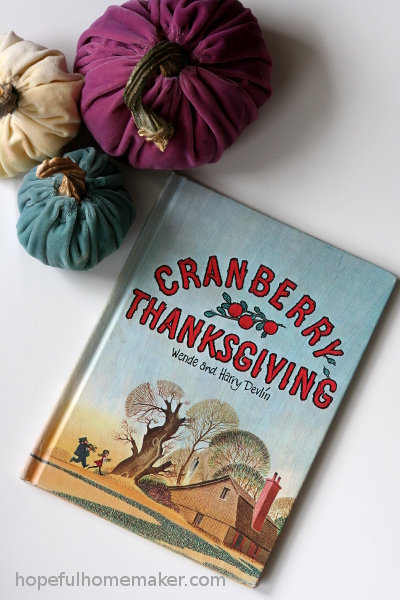 Cranberry Thanksgiving by Wende and Harry Devlin, is a delightful story of a girl named Maggie who lives with her grandmother at the edge of a cranberry bog in New England.  Grandmother's secret cranberry bread recipe is famous and sought after, but she carefully protects it.  That is, until their neighbor, Mr. Whiskers, joins them for Thanksgiving dinner along with another guest…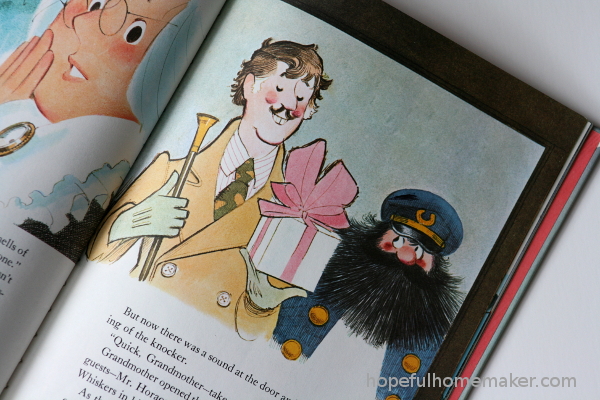 This book was originally published in the early 1970's and has been out of print for years, making copies of the book highly sought after and difficult to find.  Our copy is a vintage one, but I was delighted to find that it has been re-printed!  My children love reading this story and especially enjoy Mr. Whisker's personality.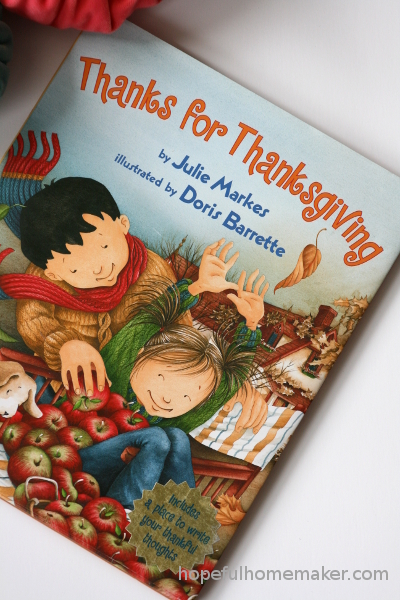 Thanks for Thanksgiving, by Julie Markes, is a simple list of things to be grateful for in a young child's life.  The verse is fun to read aloud, but Doris Barrette's illustrations are what capture my heart.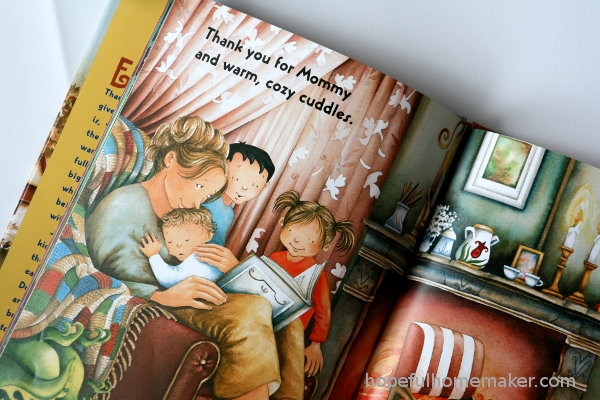 They communicate the energetic but happy chaos of family life, as well as the deep comfort of home and belonging.  Perfect!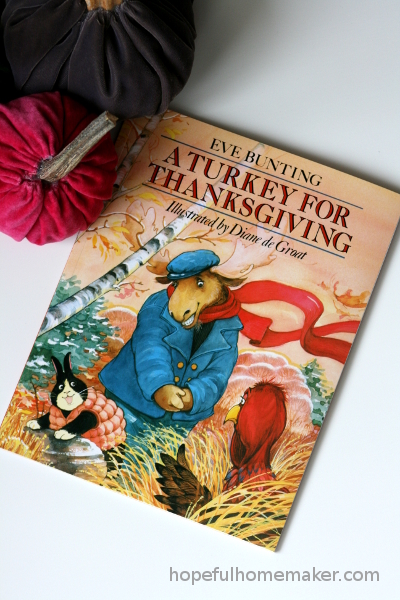 A Turkey for Thanksgiving by Eve Bunting is the entertaining story of Mr. and Mrs. Moose, who are about to sit down for Thanksgiving dinner, except Mrs. Moose is sad because they don't have a turkey.  Mr. Moose is determined to make his wife happy so he goes hunting and brings a terrified turkey home…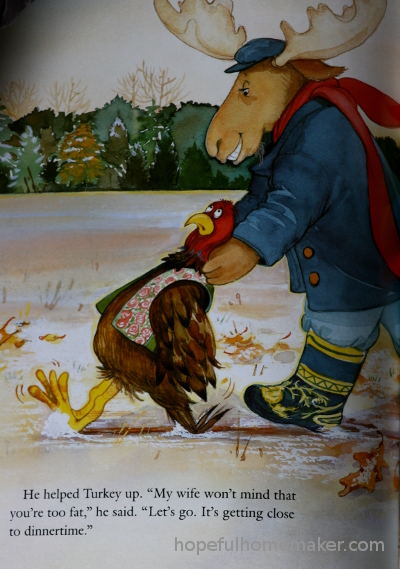 These are our favorite Thanksgiving childrens books, a fun warm-up for reading our beloved Christmas stories.  As I write this post, several of my children have paused to say "Oh, I love that book!".  Reading  is a beautiful way to bond as a family and I'm grateful my children have fond memories of these endearing stories.
What are your favorite Thanksgiving books?  Please share in the comments.  I'm always looking for more!
Happy Reading!
Jennifer