Prosper Quilt Pattern + new quilt top
Once upon a time (or, nearly five years ago) I found a vintage quilt block that struck a chord with me.  That tiny image – called the prosperity block – became a project.  I eliminated y-seams and enlarged the block, sewed it all together and shipped my new quilt design off to Quilty Magazine.  To my complete surprise

it ended up on the cover

and I was elated.  Almost immediately followed a challenge in our family that rocked us and my creativity just dried up.  I couldn't sew for months.  And so I never wrote my own pattern for the quilt.  Until now.  The

Prosper Quilt Pattern is here

!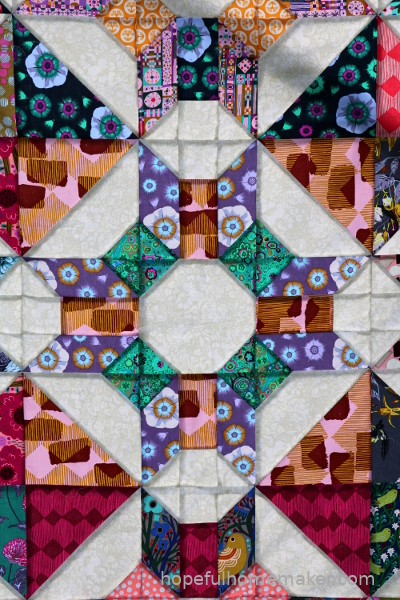 In these photos I have remade the quilt using fabrics from Conservatory by Anna Maria Horner, chapter one release.  I wanted everything fresh in my mind while writing the pattern and using these three small collections was a great challenge for me.  These backlit photos create a lovely stained glass feeling that fits the mood of the Conservatory fabrics.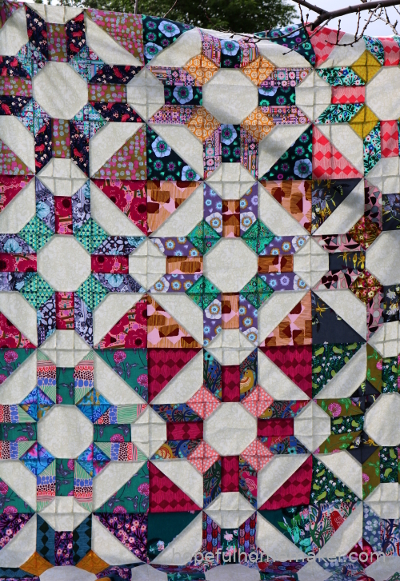 The

Prosper Quilt Pattern is available for download

in my Etsy shop.  When Quilty wrote the pattern for the magazine, they changed the fabric requirements.  I have kept my original requirements, making this a fat quarter friendly quilt.  Fabric cutting must be done carefully but I've made several of these and have always had success with fat quarters.  I named this pattern Prosper as well, one more way to

preserve the vision and intent of my original design

.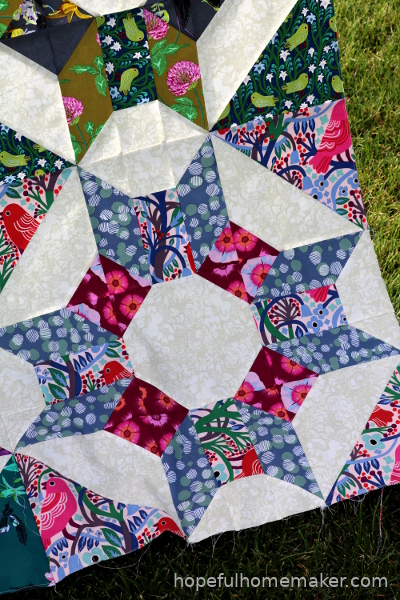 The blocks are gorgeous and so much fun to make.  The

original quilt can be viewed here

, and this is an

all-solids version with different background colors

.  I doubled the block size to make this

barn style version

and I'm working on a Christmas version that I'll share soon.  The

Prosper Quilt pattern

is perfect for any style.  Purchase yours today!