Sherbet Heart Quilt
I finished my Sherbet Heart Quilt in time for Valentine's Day snuggling, and we thoroughly enjoyed using it.  My favorite part of this quilt is the color.  It feels like being in a candy store!




I made this quilt using my Scrappy Heart Quilt Pattern (you can find the

free tutorial and pattern here

) but this time I used all solids, including a peachy pink as the background.  I added pinks, purples, oranges and reds to make the hearts.  Many of these colors come from the Tula Pink solids collection, with additions from my stash.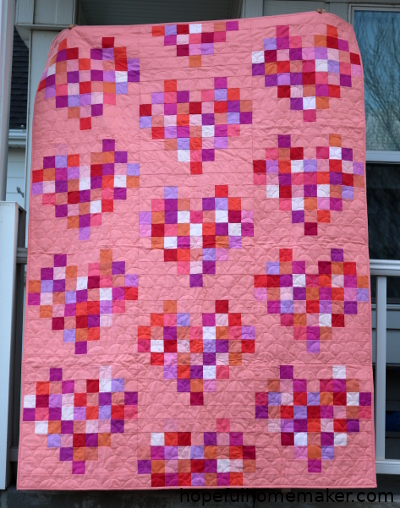 I decided to quilt this myself in an allover pattern, and settled on a clam shell design.  This is my first effort at using an acrylic ruler while quilting on my Juki.  I made a lot of mistakes, and there are a lot of wonky clam shells in this quilt, but I also learned a lot and improved as I went on.  No doubt I'll try this again in the future.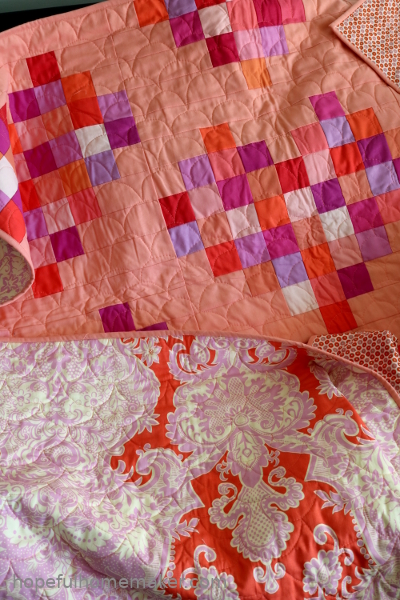 I pulled from my stash for the backing, and this Amy Butler print above won out.  I supplemented with an orange dot print along one side.  The colors of the backing complement the front perfectly.  I used more of the background print for the binding.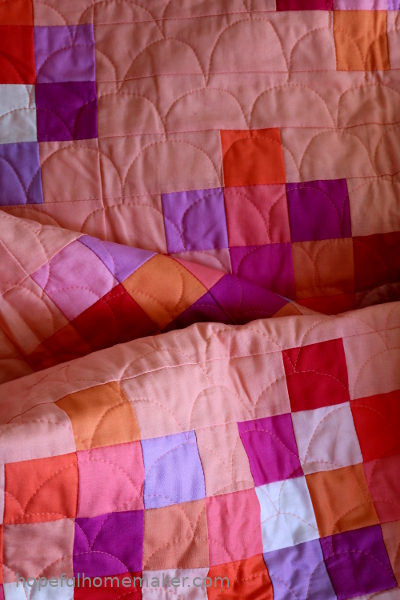 This quilt is fun to observe as the light changes through the day.  The subtle changes in color are beautiful.  It's fun to revisit a design and see how it changes with different design decisions.  I'm enjoying sewing more with solids, and this quilt was a great way to do it!