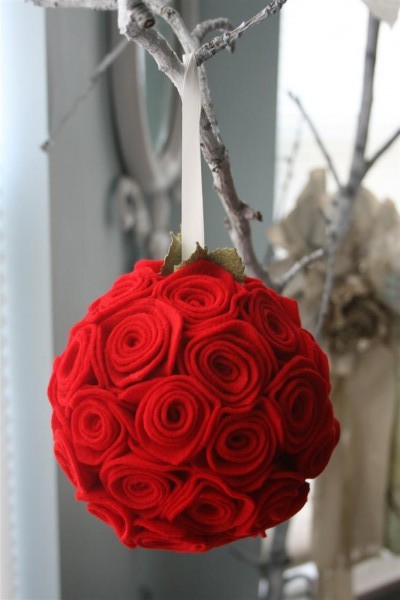 While going through my felt for this project, I discovered some red felt in my stash and couldn't help making a bunch of flowers with it.  I got out a styrofoam ball I had on hand and decided to see how long it would take me to cover it with red felt rosettes.   This was a fun and easy project.
Here's what you need to make one: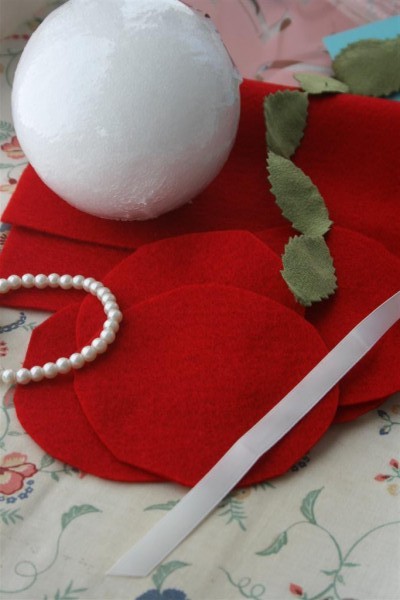 Mine was a four inch diameter ball.  I used about a quarter yard of felt, or approximately 45 rosettes to cover my ball.  The circles I started with (

using this tutorial

) were about 2.5 to 3 inches across.  In addition to the ball, felt, and a glue gun, I also used a length of ribbon to hang it, four little faux suede leaves cut from May Arts ribbon (you can

find some here

if you're interested), a straight pin and some little pearl beads.
To begin, I arranged the four leaves and the ribbon to attach to the top of the ball: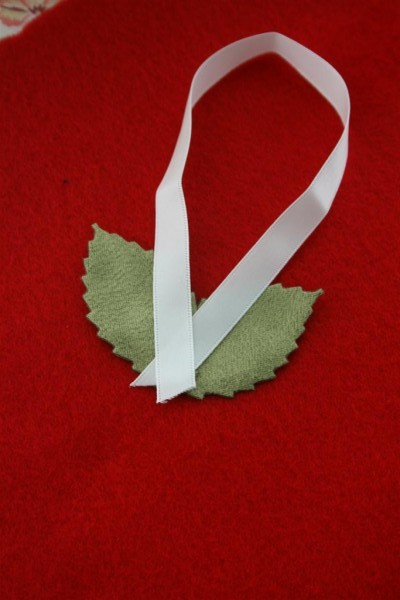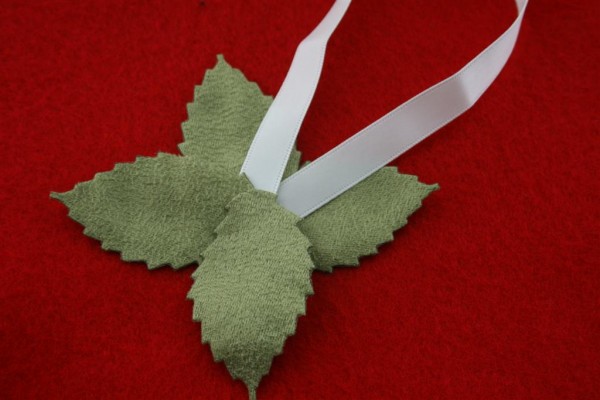 Then I stuck a straight pin through all of it.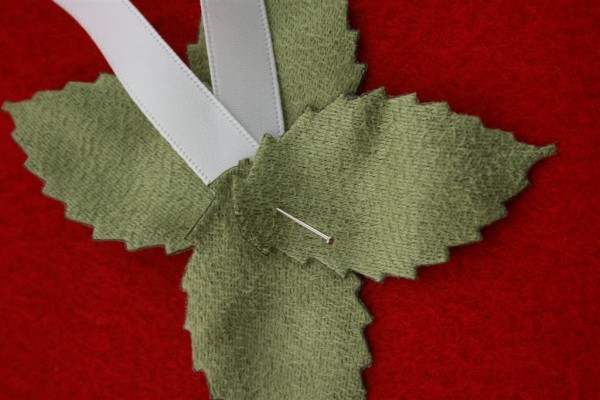 A drop of hot glue on the foam ball and then I stuck the pin down into it to hold the ribbon and leaves in place.  My reason for adding the leaves was to have more than just a white ribbon sticking out of the top of the ball.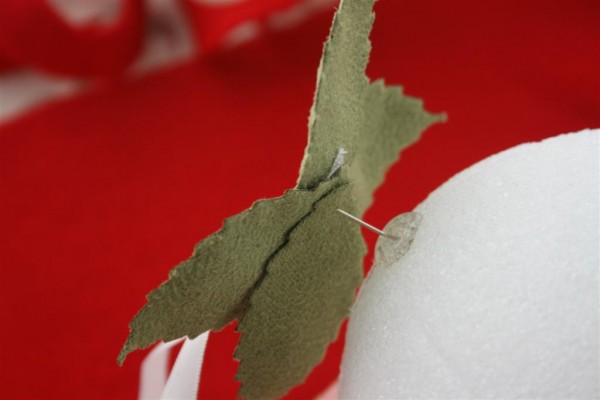 Then simply start rolling up the flowers (again, you can find a tutorial for that

here

) and gluing them to the ball.  I started by attaching the first rosettes right next to the ribbon.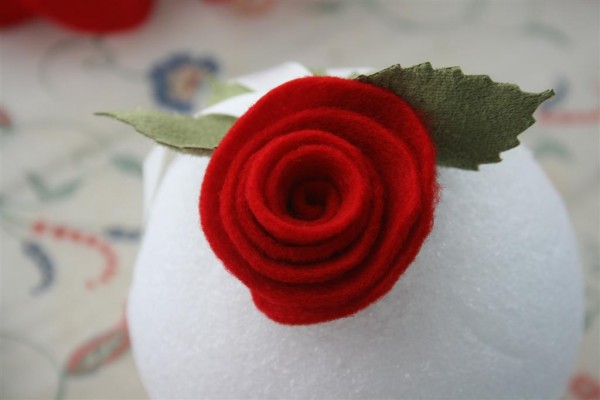 The first four flowers surrounded the ribbon, creating the top I wanted.  I love how the green leaves stick up like the top of a strawberry.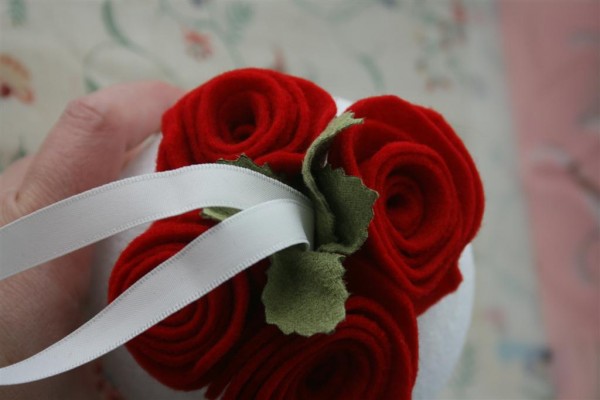 Just keep rolling and gluing until the ball is covered with flowers.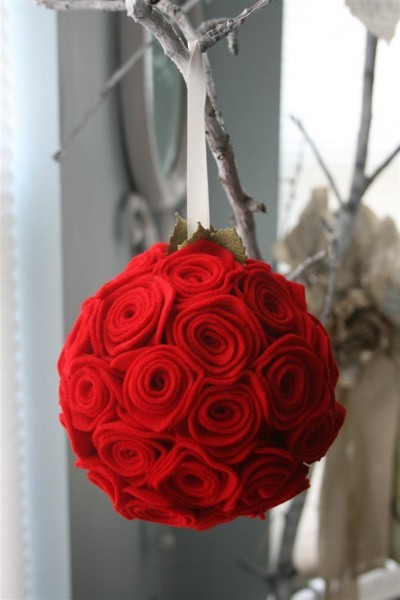 Then, if you wish, glue a small pearl in the center of each flower.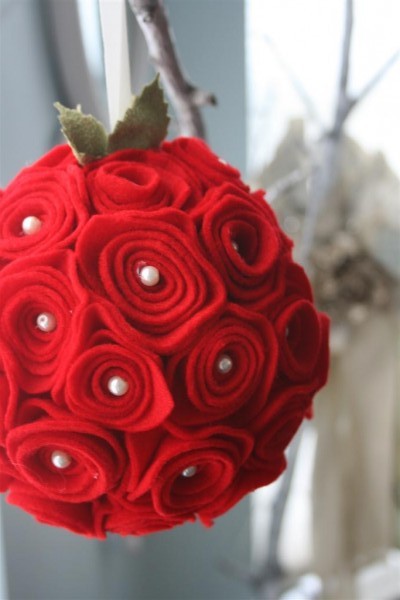 This ball ended up being about 6 inches in diameter when I finished it, so it's a good-sized ornament or decoration.  It's also my first Christmas project of 2011, and I'm excited to decorate!
Tell me, do you decorate for Christmas over Thanksgiving weekend, before Thanksgiving, or do you wait till December to deck the halls?
Have a great day!
Jennifer