August is winding down, and autumn is just around the corner.  Before we know it, kids will be trick-or-treating and the holidays upon us.  I've spent the summer just trying to keep up with the day's needs, but somewhere in the crazy I managed one fun project:  Arise in Nightshade Deja Vu.  A Halloween-themed quilt finished in August?  That's a first for me!  But it was so much fun to dive right in and use the just-released Tula Pink Nightshade Deja Vu fabric.  In fact, I'm teaching this pattern at The Quilted Beehive in September, and they also have Nightshade kits available!  If you take the class, the pattern is included in your tuition.  So here she is, my Arise quilt for this gorgeous collection: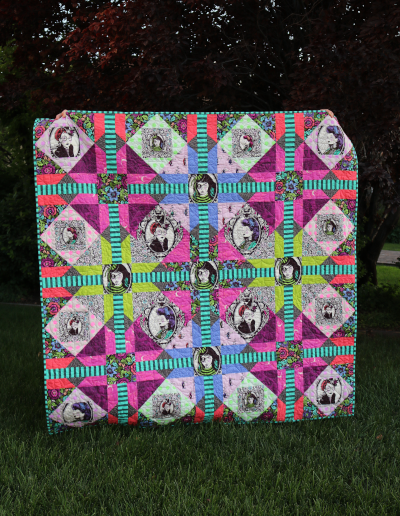 The Nightshade Deja vu collection consists of 8 different prints, and the color scheme is narrower than the usual Tula Pink spectrum.  To make this Arise quilt shine, I pulled in more color through other Tula Pink fabrics.  Namely, her neon dots, a tiny dot, two solids and the neon stripe in Spirit.  I pulled all these colors from the Nightshade prints, especially the Coven and large floral prints.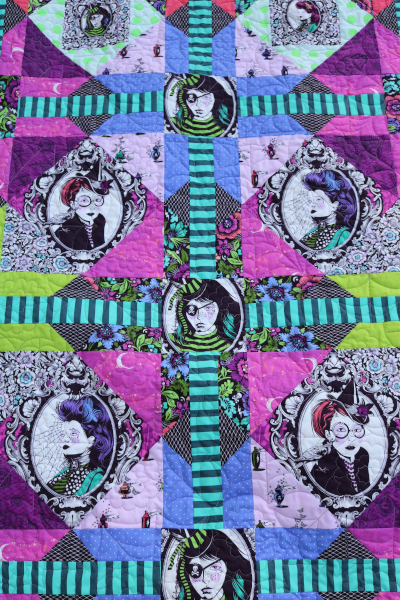 Can you see a bit of the quilting here?  I'm excited about that part!  I was also happy to feature both sizes of the coven print.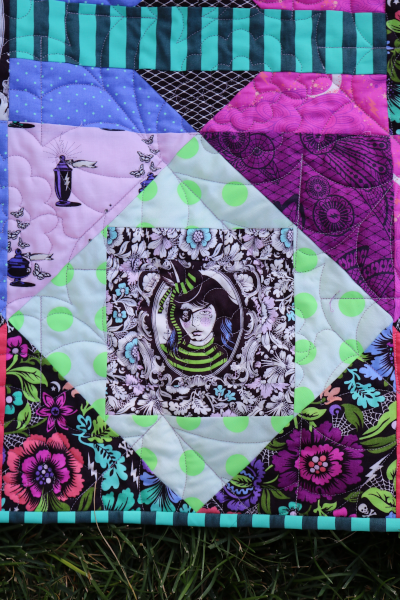 For my quilt back I used all my extra fabric.  I sewed it into strips before adding more yardage.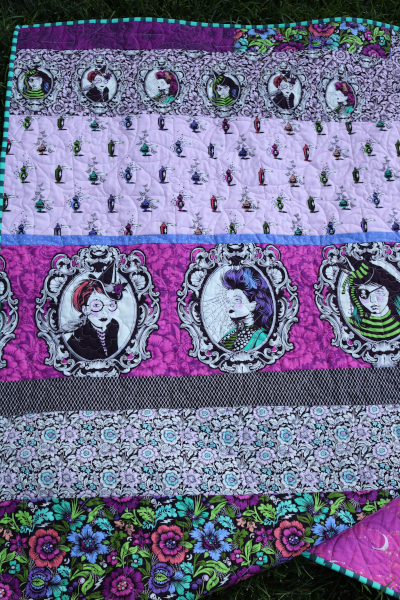 Pieced quilt backs are fun and interesting.  This one came together quickly and I'm very happy with it.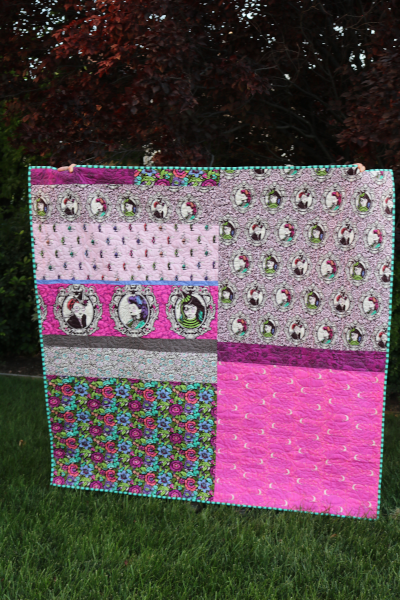 Personally, I'm not the biggest fan of Halloween.  This quilt, however, makes me like it more.  I love a slightly non-traditional take on a holiday.  These cute sisters are clever and fun to look at, and the extra color makes me smile.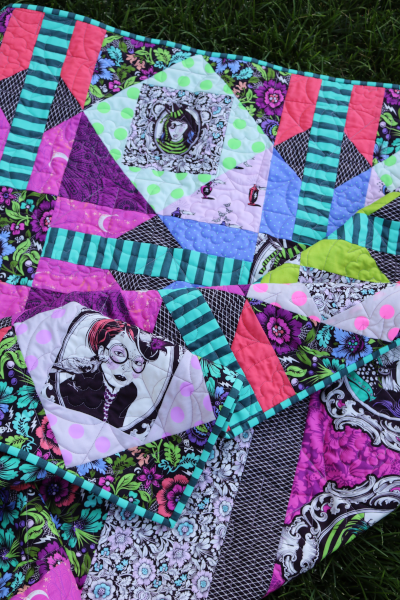 If you look closely, you can see the edge to edge quilting design is a spiderweb with flowers in it.  My friend Melissa of Sew Shabby Quilting drew this for me, and I love how it turned out!  It feels like I have the perfect quilting design for this fabric.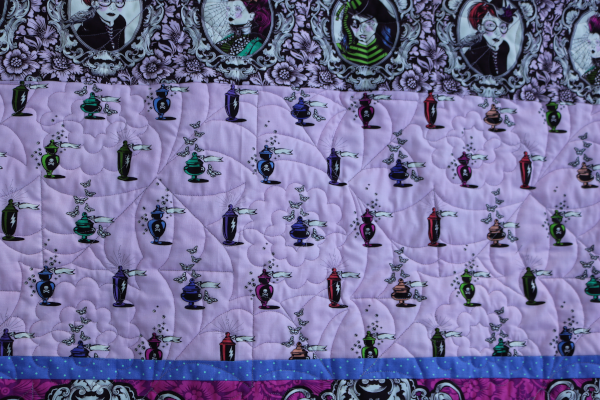 I continued using the neon tent stripe for my binding.  It's what I'd originally planned to do with my Curiouser and Curiouser version, but I used the dark green instead.  In fact, it's kind of fun to see how slight fabric and color changes make the same quilt pattern look so different.  This Arise in Nightshade Deja vu is my third Arise quilt.  The other, scrappy version, is here.  I'm having lots of fun with this one!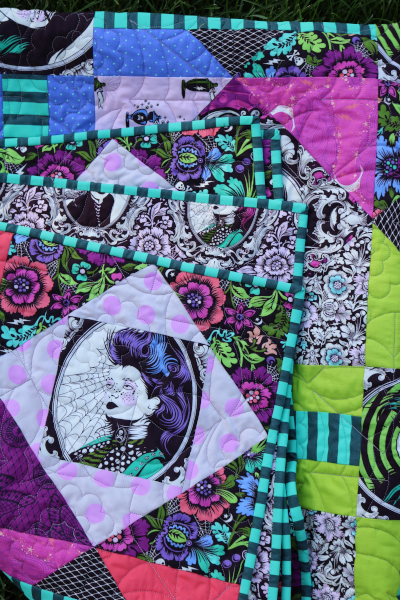 If you live in Utah, this quilt is currently hanging in The Quilted Beehive prior to my class.  It's always fun to see quilts in person!  I'm excited to get it home for my family to enjoy.  This pattern is simple but really fun to make.  A great way to play with color, too!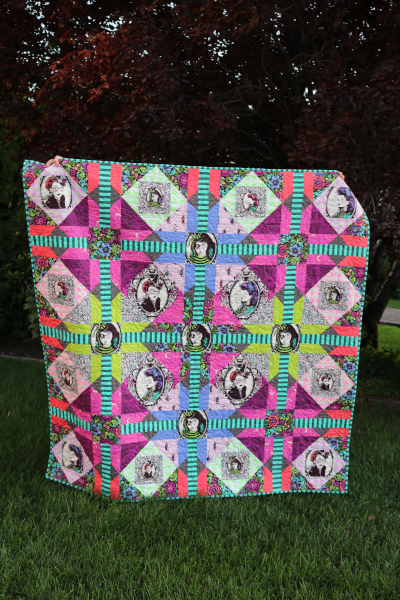 As I type this, rain is pouring down outside.  It makes me want to sew.  I hope you're doing something creative today!