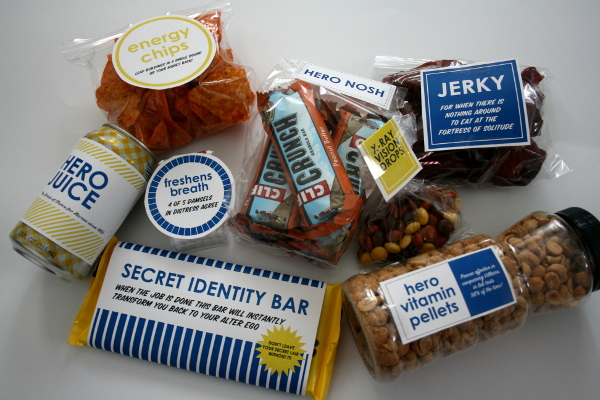 I was on the hunt for a simple, creative and fun idea for Father's Day this year, and I found just the thing.   I used

these printables from AlphaMom

to put together a superhero box for the superhero of a Dad that lives at our house.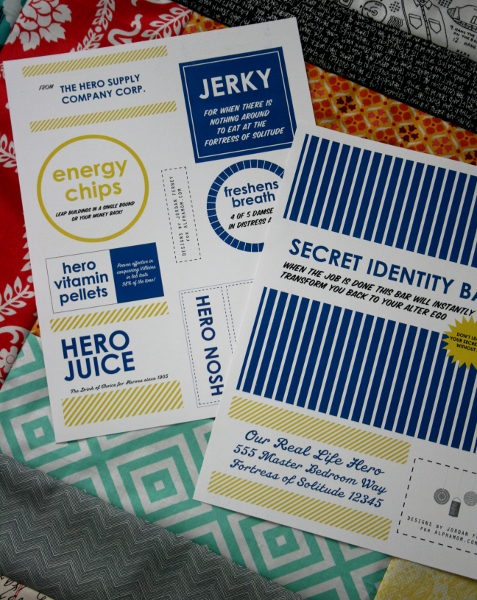 It was a lot of fun picking items to go with each label.  I ended up making a few of these gifts for different people and it was fun to customize it for each person.  I couldn't find a wood box that worked, so had to settle for a plastic box instead.  I lined it with white tissue paper so you couldn't see what was inside it, and it worked out just fine.
This is what it looked like when it was "delivered" to our superhero: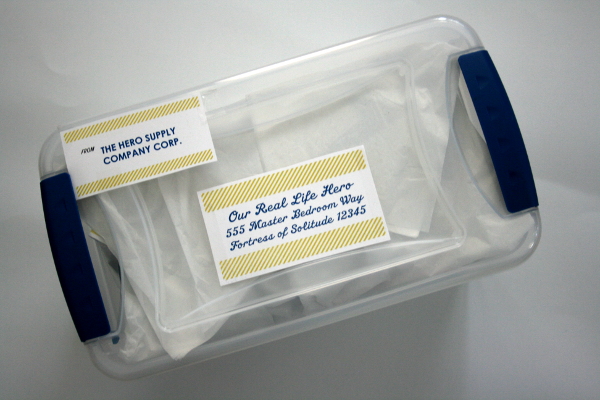 How was it received?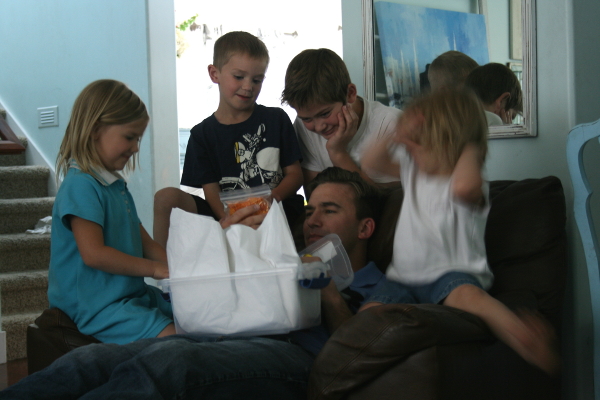 The kids loved watching their Dad open the gift, and gratefully he was funny as could be as he went through each item.  What made the whole thing really amusing was that I thought he knew all along that we had put it together, but it wasn't until he got to the very last item in the box, a cold can of Hero Juice (Dad's root beer) that he realized I didn't just order the box from somewhere.  What tipped him off?  The can was cold.  We all laughed and the group hug he finished with brought a smile to my heart.




One thing I like about these printables is that they don't actually say anything about Father's Day on them, so you could use them for a birthday or anytime you need a little thank you gift or pick-me-up for the superhero at your house.  It wasn't a fancy gift, but it did put a smile on our faces, and the snacks were much enjoyed by my husband.  It was a great gift!
Jennifer