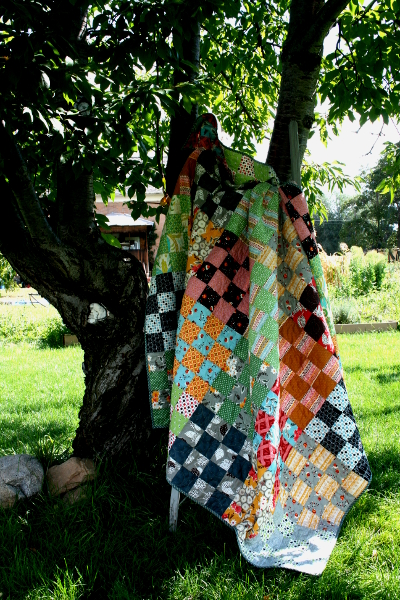 A couple of months ago I started on a special project – a quilt to be gifted as a wedding gift.  We have the most wonderful neighbors in the world, good people who have been kind and generous to us since we moved here and we love them so much.  When their oldest daughter got married, I made her a quilt, so when their second daughter set a date it seemed only natural to make her one as well.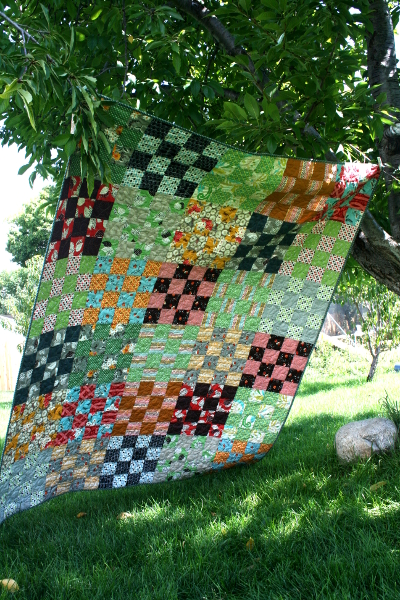 Eventually I decided to make a St. Louis 16 Patch quilt for her.  I wanted this to be something they will throw in the car for a picnic, or take camping.  I hope that they use it and that it becomes something that reminds them not just of their wedding day but also of their time together.  I settled on the 16 patch because it felt casual enough for these activities, which fits their lifestyle well.  Erica is awesome – a little bit of a lot of things, so making the blocks was a lot of fun.  The fabrics for the quilt top are mostly Flea Market Fancy with a bunch of other things thrown in.  I like that it's a FMF quilt, but not really.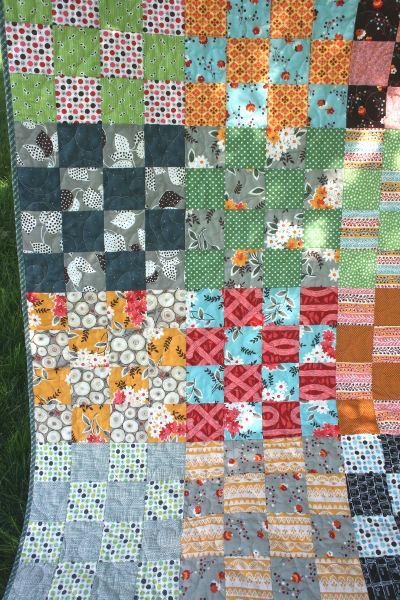 The backing is very simple, with an Art Gallery print for most of it.  I also used the last of my IKEA numbers fabric and a little strip of a vintage sheet with beautiful flowers on it.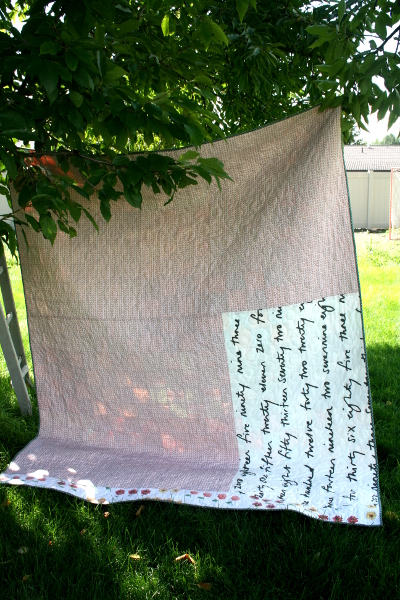 The binding came from my stash – I don't even remember where it's from.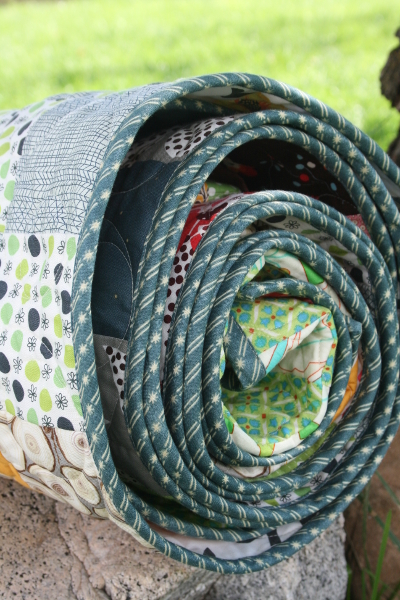 The wedding was last weekend and the bride and groom seemed to like it.  I enjoyed making it; the pattern is simple and comes together quickly.  It felt good to have this gift finished a couple of weeks early.