Gratitude: good for the soul
"I would maintain that thanks are the highest form of thought, and that gratitude is happiness doubled by wonder."  -G.K. Chesterton
I love that quote.  It's one of my favorites.
Earlier this week I was feeling a little bit tired, frustrated, and to be very honest, sorry for myself.
I realized that I needed to move to a higher plane of thought, to remind myself that it's not about me.
So I sat down and wrote some letters of gratitude to people who have blessed my life lately.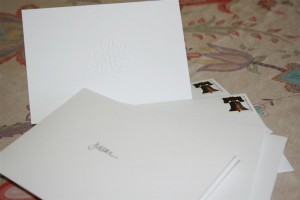 It felt good.   In fact, it was a great cure for the way I was feeling.
It reminded me once again that the choice to be grateful is a powerful one.
It changes our lives because it changes us.
And that's really all that we can control.
So today, find something or someone to be grateful for and no matter how busy you are, do something about it.  Enjoy the lift that will follow your efforts.
Happy day to you!