Apple Berry Salsa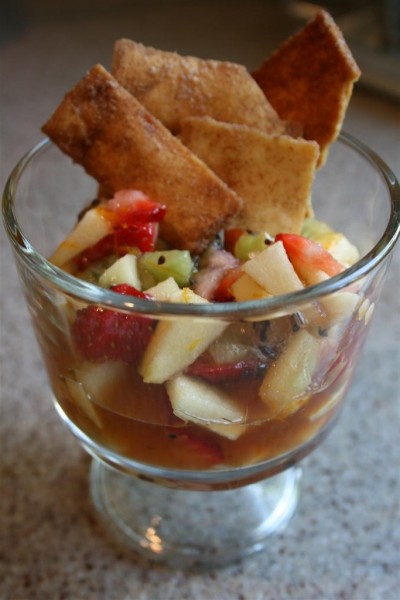 I could eat this for breakfast, lunch and dinner!  I love this salsa.
It's delicious, and a  great way to enjoy seasonal fruit.
Start with 1 cup diced strawberries.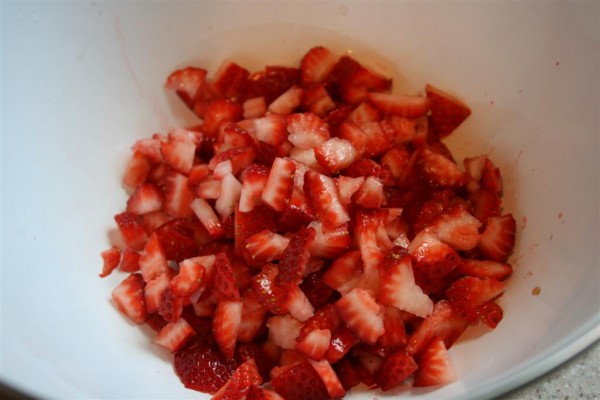 Peel and chop 1 kiwi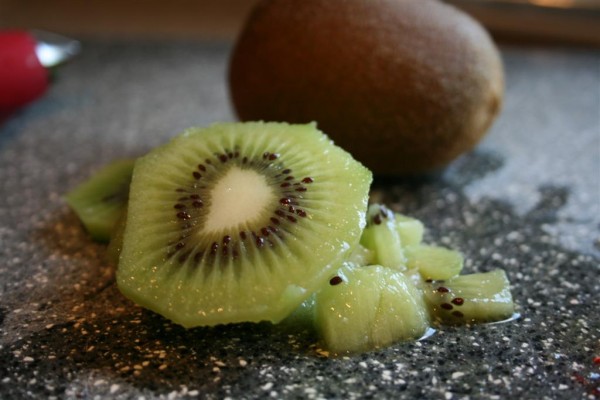 Then peel 2 apples.   Granny Smith is best, but I had gala on hand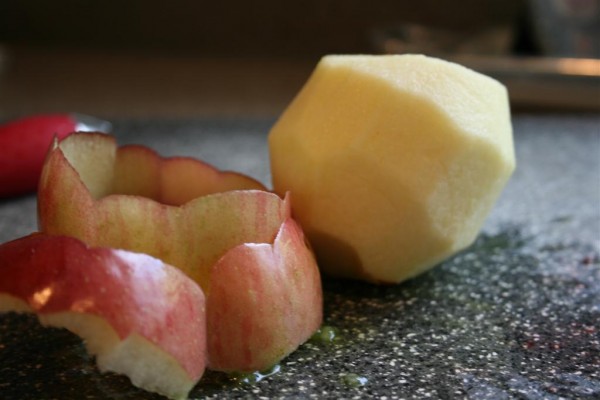 Core and chop the apples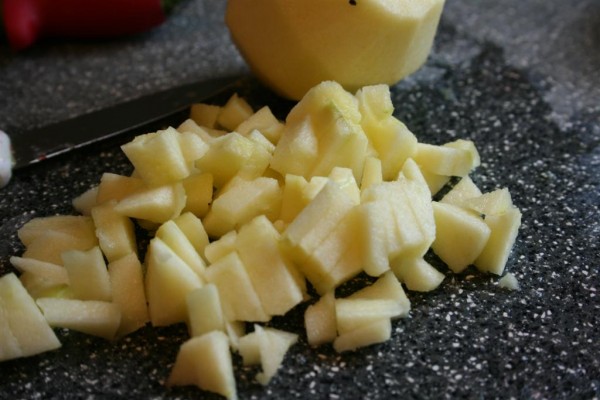 Zest one orange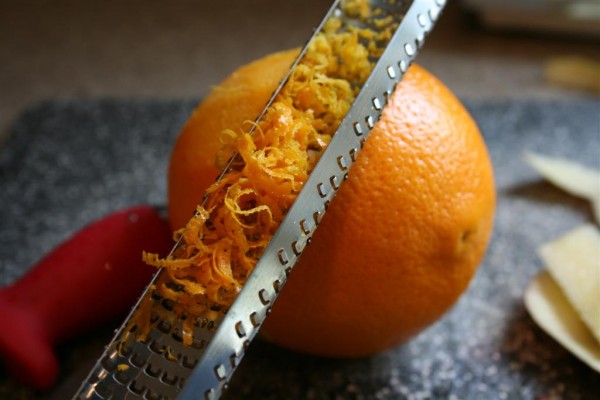 Add to the fruit mixture.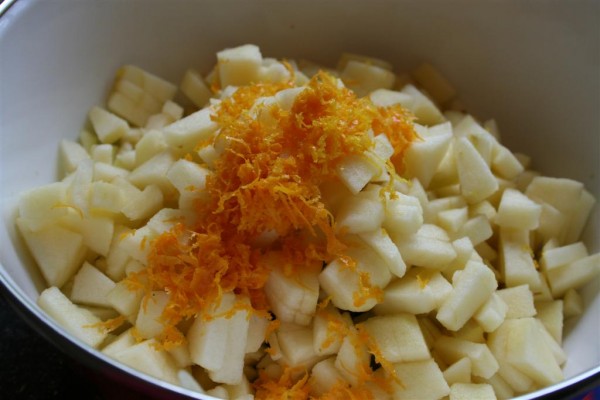 Squeeze the juice of the orange into a small bowl.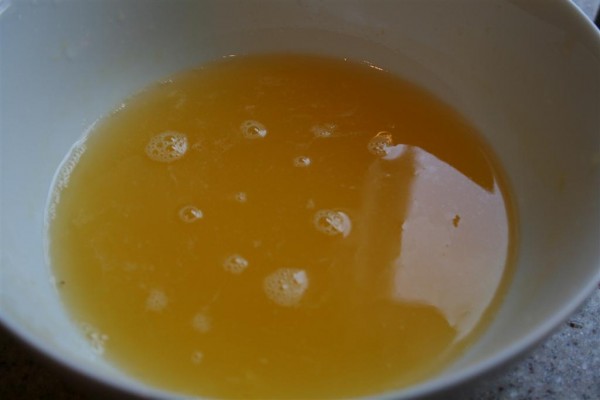 Add 2 tablespoons packed brown sugar.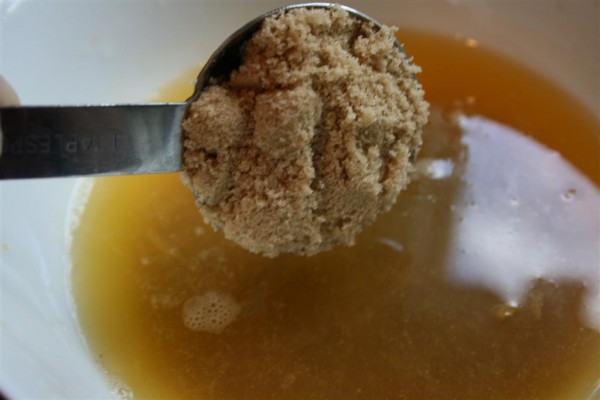 Add 2 Tablespoons apple jelly and mix.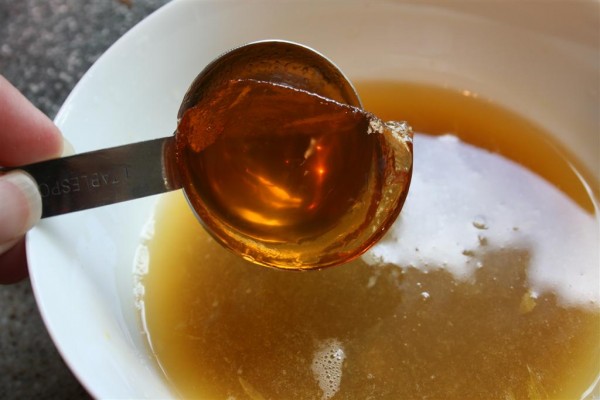 Pour over fruit mixture.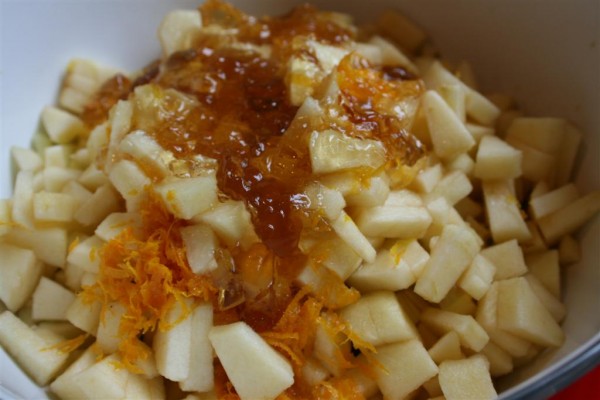 Mix gently.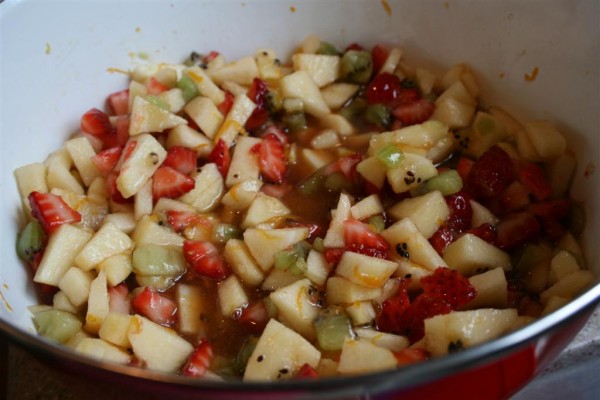 Spoon into small bowls or dessert cups and serve with cinnamon chips.
Usually I make my own cinnamon chips by baking flour tortillas, but this time I decided to try it with Stacy's Cinnamon pita chips.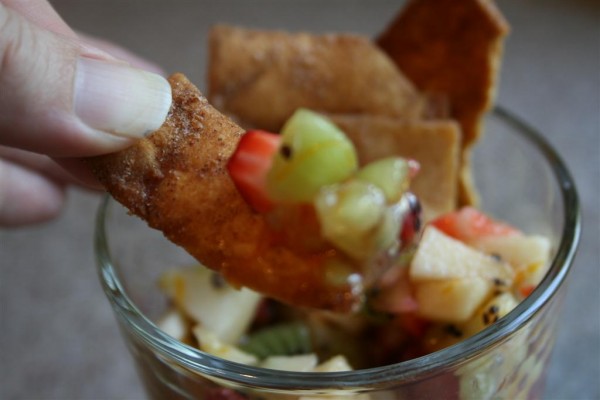 The pita chips were a little too thick for my personal tastes, but the salsa still tasted wonderful.  This is such a delicious dish!  Later we used it as a topping for our homemade raspberry frozen yogurt, and it was heavenly.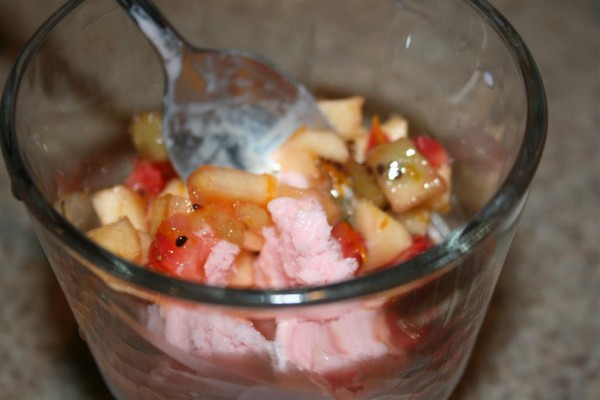 In fact, this is so good you might want to skip the chips and frozen yogurt and just dig in with a spoon!
Apple Berry Salsa
1 cup diced strawberries
1 kiwi, peeled and chopped
2 medium granny smith apples, peeled and chopped
zest of 1 orange
juice of 1 orange
2 Tb. packed brown sugar
2 Tb. apple jelly
cinnamon chips