Glazed Zucchini Bread
This glazed zucchini bread is a great way to take a common recipe and make it special.  It also adds a delicious flavor.
First, make the zucchini bread.  My recipe calls for 3 cups of flour.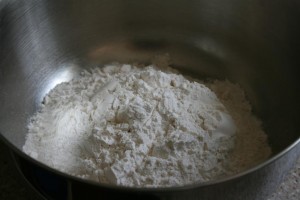 To the flour add 2 teaspoons cinnamon, 1 1/2 teaspoons baking powder,
1/2 teaspoon salt and 1/2 teaspoon ground nutmeg.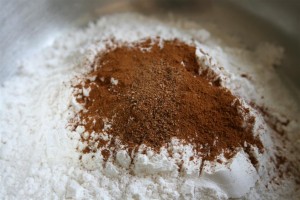 Into a separate bowl, shred 2 cups fresh zucchini.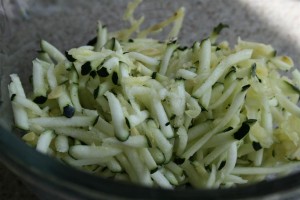 Add 2 cups sugar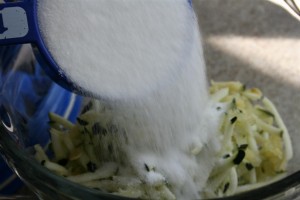 and two eggs.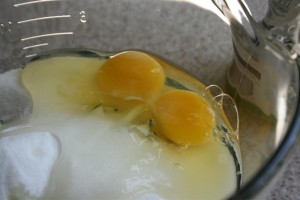 Next add 1 teaspoon lemon juice.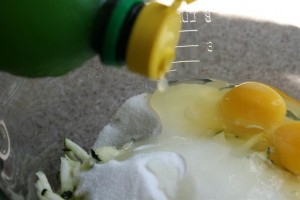 Pour in 1 cup of vegetable oil.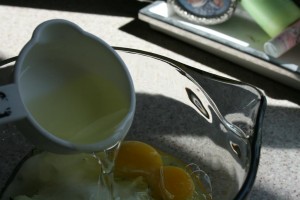 Combine well.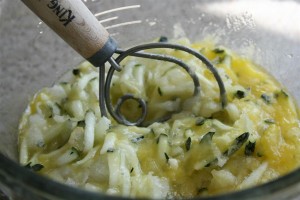 Add flour mixture to zucchini mixture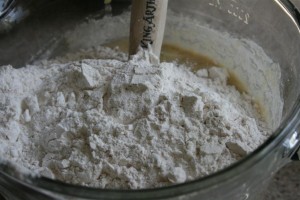 and stir just until combined.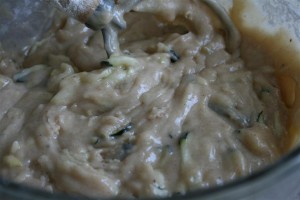 I picked up this amazing pan at a sale last year.  It's heavy and sturdy and it makes a dozen tiny loaves.
I like to use it for my quick breads.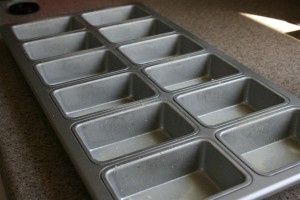 Scoop the batter into your pans.  This recipe makes 2 regular sized loaves.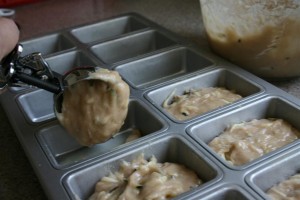 Bake at 350 for 55-60 minutes for regular sized loaves.  These baked for about 20 minutes.
Be sure to check them a few minutes early so you don't overcook them and dry them out.  Don't they look great?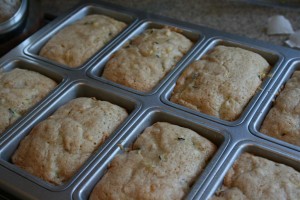 And now for the glaze.  This is where it gets delicious.
In a small saucepan, combine 1/2 cup sugar, 6 tablespoons butter and 3/4 teaspoon cinnamon.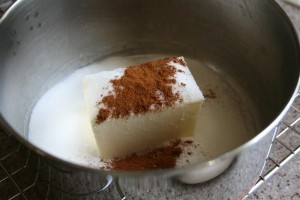 Add 1/4 cup water.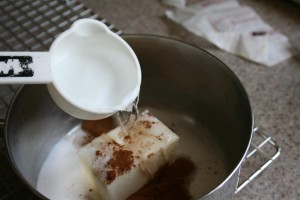 Cook and stir over medium high heat.  Bring to a rolling boil and then cook for another 2 minutes.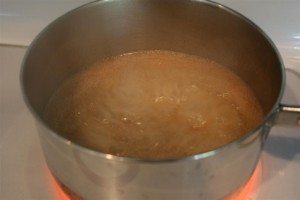 Remove from heat and stir in 1 tsp. vanilla extract.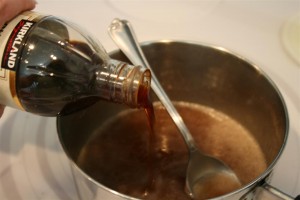 Spoon over hot zucchini bread.  Try to cover every spot.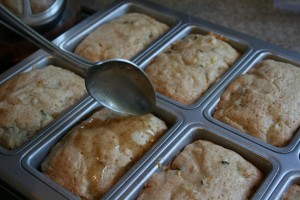 Isn't it pretty!  I love the shine it adds to the bread.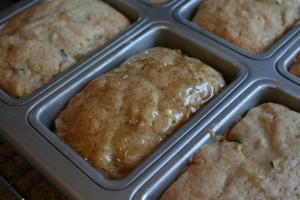 Continue until all your loaves are covered.  I usually do a thin coat and then go back and coat them all again.  Let the bread cool in the pans for at least 15-20 minutes so that the bread can soak in the glaze.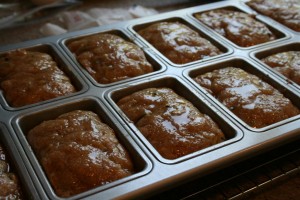 Remove from pans and serve.  Oh, this is good stuff!  Hope you love it like we do!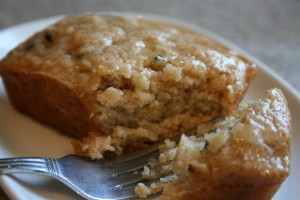 Hopeful Homemaker's Glazed Zucchini Bread
3 cups flour
2 tsp. ground cinnamon
1 1/2 tsp. baking powder
1/2 tsp. salt
1/2 tsp. ground nutmeg
2 cups sugar
2 cups shredded zucchini
1 cup oil
2 eggs
1 tsp. lemon juice
For the glaze
6 Tb. butter
1/2 cup sugar
3/4 tsp. cinnamon
1/4 cup water
1 tsp. vanilla
In small bowl, combine flour, cinnamon, salt, nutmeg and baking powder.   In another bowl, combine zucchini, sugar, eggs, lemon juice and oil.  Add dry mixture to wet mixture and stir till combined.  Spoon into 2 loaf pans and bake at 350 for 50-60 minutes or until done.
To make the sauce, combine sugar, cinnamon and butter in small saucepan.  Add water.  Cook and stir over medium high heat until mixture comes to a rolling boil.  Cook 2 minutes longer.  Remove from heat and stir in vanilla.  Spoon over hot bread, coating multiple times until glaze is gone.  Let bread cool 15-20 minutes.  Remove from pans and serve.