With the holidays approaching, it's fun to make special recipes and elaborate meals.  My experience has been, however, that there are also days during the holiday season that are rushed, leaving little time for cooking.  (Don't you wish that on the days we don't have time to cook our stomachs could all just not get hungry?)
So, I'm going to post a few super easy dishes that might help take some pressure off during the season.  These cheese sticks are a great side to soup or any other meal, but could also be made as an appetizer with dip or even served alone if you're responsible for taking a dish to share at a holiday party.  My family devours them when I make them.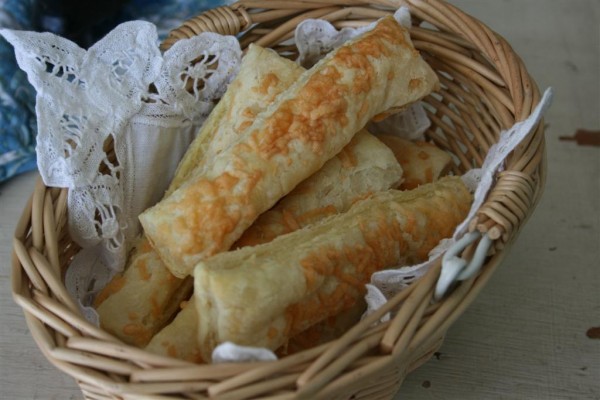 These cheese sticks have just two ingredients:  frozen puff pastry and parmesan cheese.  It's one of those things you can always remember to buy, or is easy to keep on hand for nights when you're in a pinch.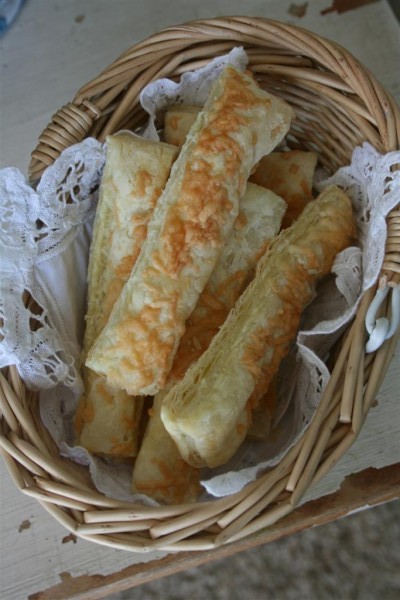 Here goes:
Crispy Cheese Sticks
Ingredients:
1 package frozen puff pastry, thawed
1/2 cup parmesan cheese
Preparation:
Thaw puff pastry according to package directions.
Lay pastry on baking pan lined with parchment paper.  Carefully cut each pastry sheet lengthwise into 1 inch strips, then cut the strips in half to make them a nice finger food size.  Sprinkle grated parmesan cheese over pastry.
Bake at 350 for 15 minutes or until golden brown.