Rustic Pear Tart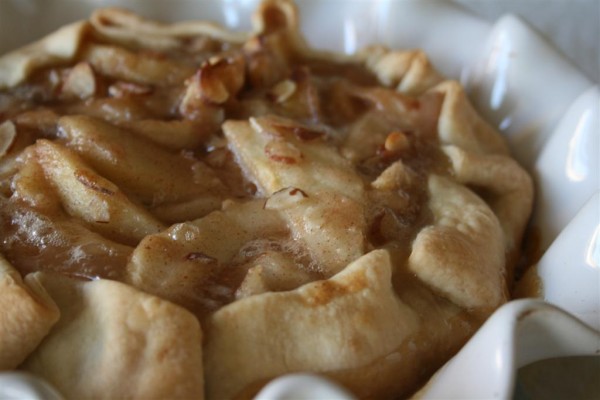 Pears.  Pears at the end of the summer, fresh from a local orchard.
Pears in a box on my kitchen counter, ripening with the most delicious smell.
Such a simple gift, and yet my heart sings with gratitude for pears!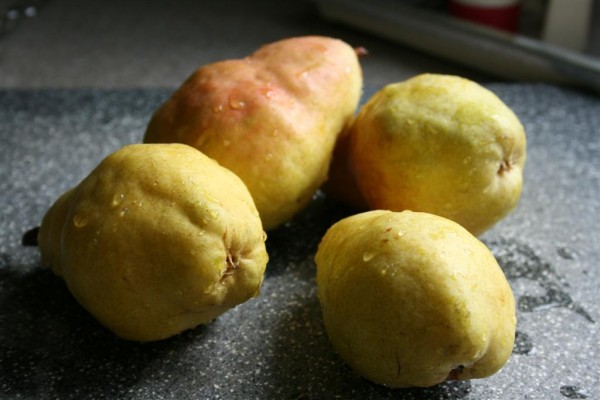 Every summer as I do my fall canning and baking, I wonder which I like better:  peaches or pears.
And every fall when I'm finished, I still can't decide.  I love different things about both of them.
This recipe is one which makes me lean toward pears as the yummiest.
I've been making this tart for years, and it is one of my favorite fall recipes.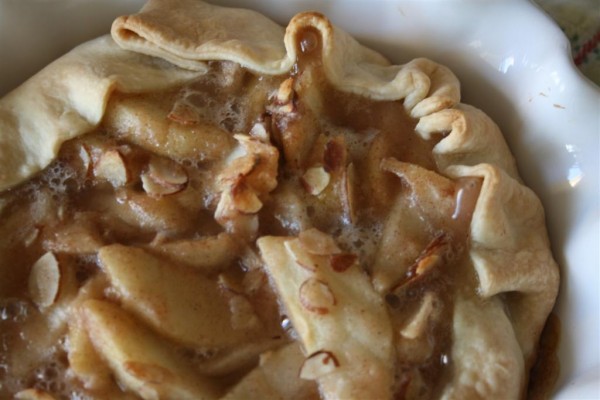 Usually I prefer homemade pie crusts.  They are so much better.  However, I'm not above taking advantage of the convenience of store-bought pie crusts sometimes.  With a newborn baby, I was aware that if I made the crust from scratch I might not have time to make the tart, so today I skipped the crust and used a Pillsbury one.  And as someone who's made and given away lots of these tarts over the years, I can tell you that many people can't taste the difference.
Hopeful Homemaker's Rustic Pear Tart
1 pie crust
4 ripe medium sized pears
3/4 cup sugar
1/4 cup flour
1 tsp. cinnamon
1 Tb. lemon juice
1/4 cup sliced or slivered almonds
Roll out pie crust and place in pie pan or on baking sheet.  (I prefer a pie pan in case of drips)
Peel and slice pears.  Place in mixing bowl.  Add sugar, flour, cinnamon, lemon juice and almonds.
Gently mix until combined.  Spoon filling onto center of pie crust, leaving 2-3 inches of pastry around edges.
Fold pastry up over pie filling.  Bake at 375 for 45-50 minutes or until golden brown.  Cool and serve.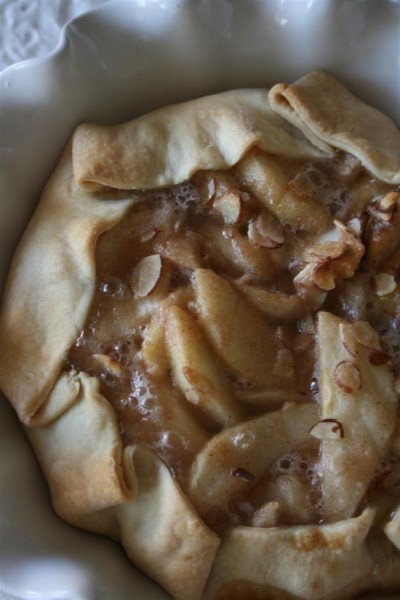 Of all the pear recipes I've tasted, this rustic pear tart is by far our favorite.  The almonds add a surprising but delicious crunch, but they can be omitted if you prefer.  I hope you enjoy it!
Jennifer