Free fall decor
I was parked in the parking lot at my husband's office the other day when I noticed some cool weeds in the field behind the lot.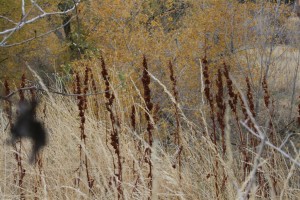 The thought struck me that I could find something to do with them, so I cut a few and took them home.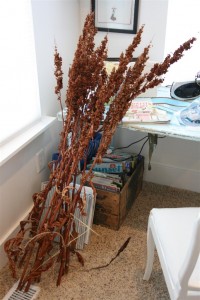 I really like the deep, rich brown of these weeds.  It's so pretty.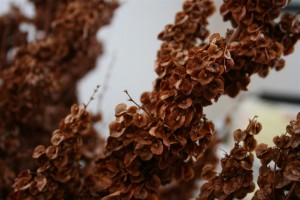 After some thinking, I decided to try filling my urns in the kitchen.  I have two linen cabinets that sit on either side of the doors to my husband's office, behind the kitchen table.  I keep my sugar scuttles and an large urn on each of them.  Usually these urns are empty, which doesn't bother me because I think they are beautiful by themselves.  A few times I've gone hunting for something to fill them, but I haven't found anything I love for the right price.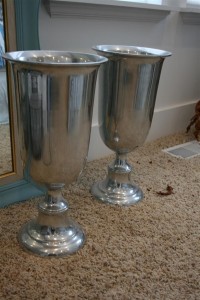 I got out a couple of spools of fall-ish ribbon and tied a length of each around the urns.  I decided to add a little ribbon flower to the knots.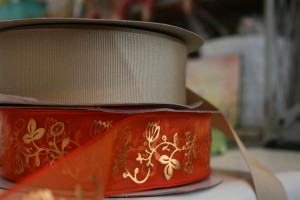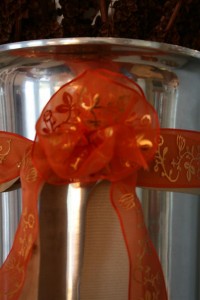 Lastly, I just cut the weeds down and filled each urn.  I didn't want it to look too tailored.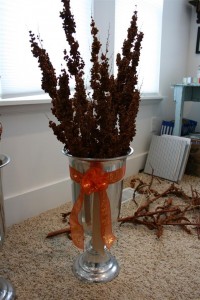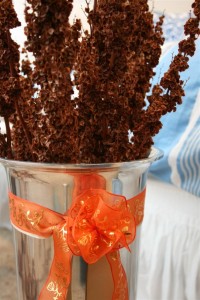 I placed each urn back in it's place and ta-da!  Fall beauty for free!
Here's one cabinet: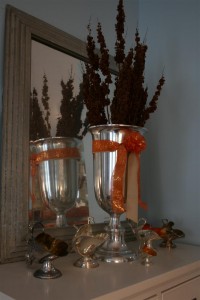 And the other: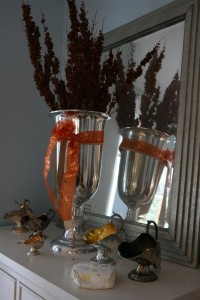 I just had to put that picture in to keep things real.  I'll freely admit that I was so excited about my project that I didn't even notice there was a diaper on the cabinet until AFTER I took the picture.  Oh well, such is my life right now.  So, we'll try that again.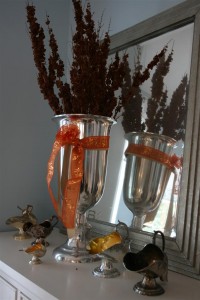 Much better.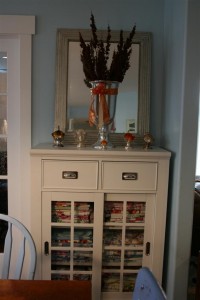 Very pretty, and it will look great at Thanksgiving!
I wonder, what kinds of great weeds will you find near you?
HH