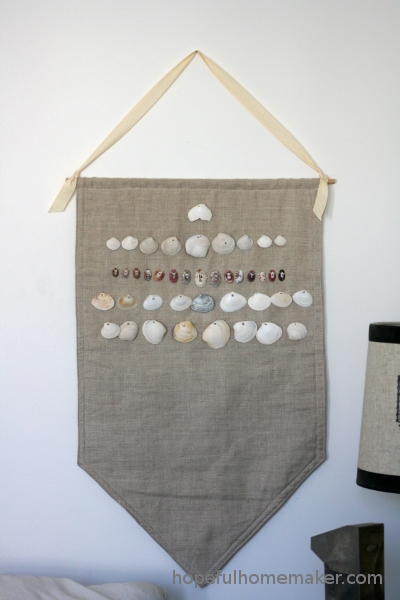 This seashell banner is a new slow sewing project.  For years I've been

finding shells

at the beach, and ones with tiny holes in them have always caught my eye.  I remember collecting them as a young girl, hoping to make necklaces with them.  The problem is, I've never done anything with them – until now.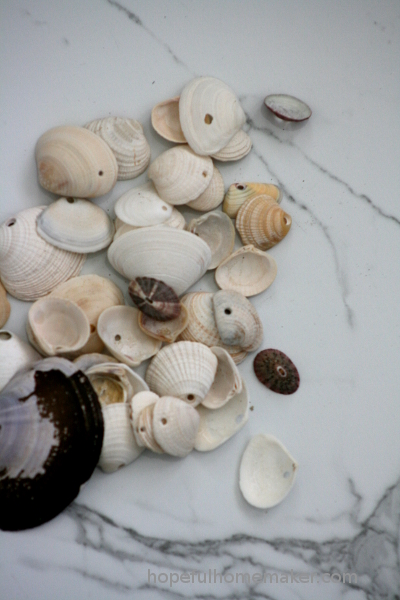 Two summers ago I made a linen banner and sewed a row of shells to it.  I added a few more rows this year.  The broken shell at the top reminds me there's beauty in broken things, that God loves and heals us and brings joy.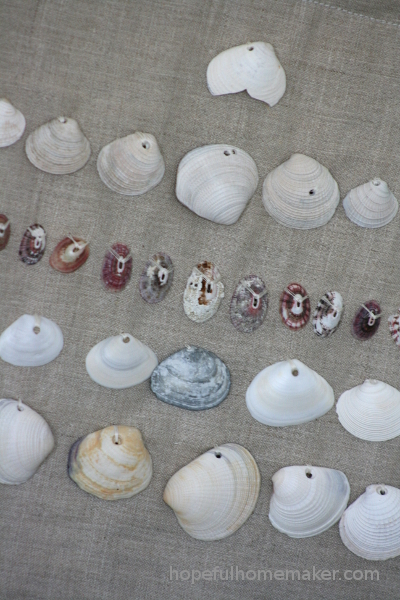 So far there's no plan for the layout of shells; I'm adding them as I go and not worrying about anything else.  Just enjoying the beauty of each one as I spend a few minutes stitching it to the banner.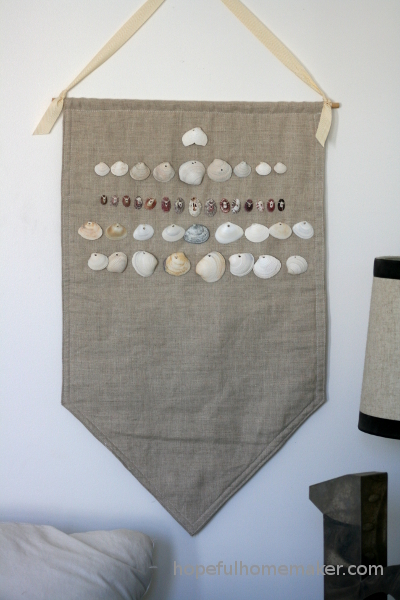 I find myself enjoying the simplicity of this project:  the natural colors, the contrast of supple linen against the cool solid of the shells.

Our annual trips to the sea are incredibly rejuvenating

for our family and it makes me happy to create something simple to celebrate that.  I am a visual learner and I find that visual reminders are important for me to stay focused on what matters.  Much of the decor in my home is here not only because I like it aesthetically, but because it reminds me of something I desire to remember.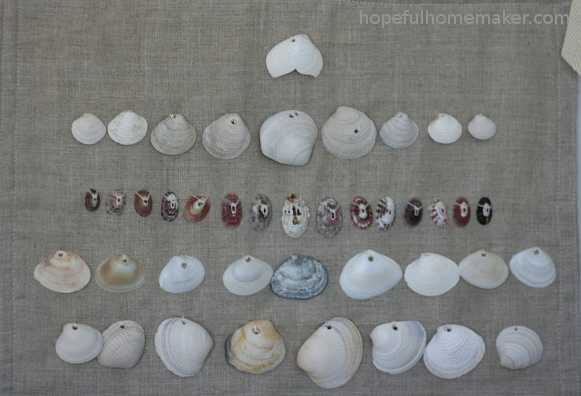 Soon more rows will be added and I'm eager to see how it looks.  One thing is certain:  I have more shells than will fit on one seashell banner.  Perhaps I'll make another, smaller version for a mini seashell banner.  What else should I do with them, I wonder?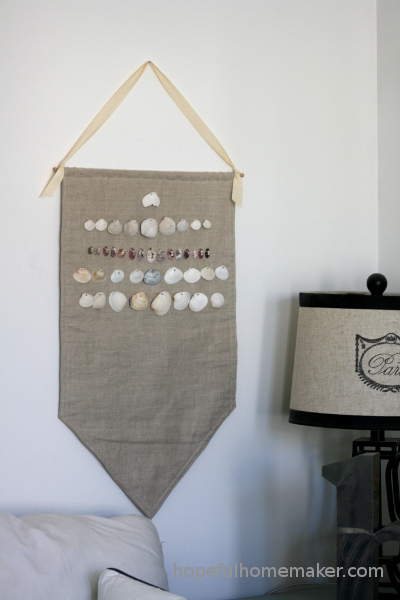 Do you make special things with vacation souvenirs?  How do you use them to preserve memories?  I'd love to hear!
Jennifer