Headboard Makeover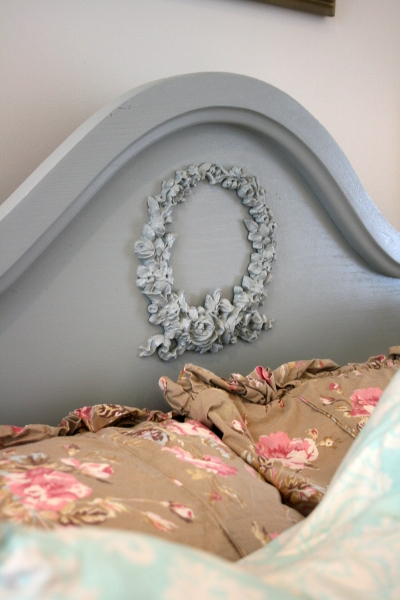 Last week when I shared my newly

refinished nightstand

, it occurred to me that when I refinished this headboard last year (yes, you read that right) I never shared pictures of it, either.  Since it's my favorite headboard in the house, and since the nightstand sits next to it, I decided to share it now.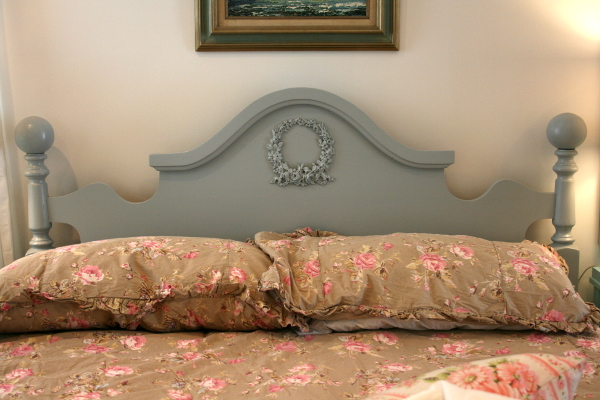 I found it a my local thrift store for $20 and decided it had potential.  Here is a picture of it when I began sanding: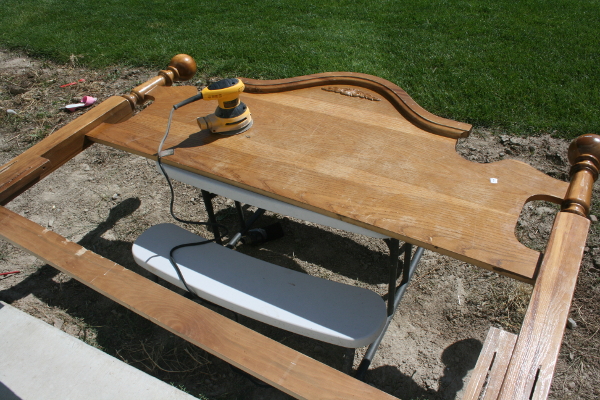 The original detail at the top of the arch was dated so I removed it, sanded the entire piece, added the wreath and painted the entire thing a soft gray.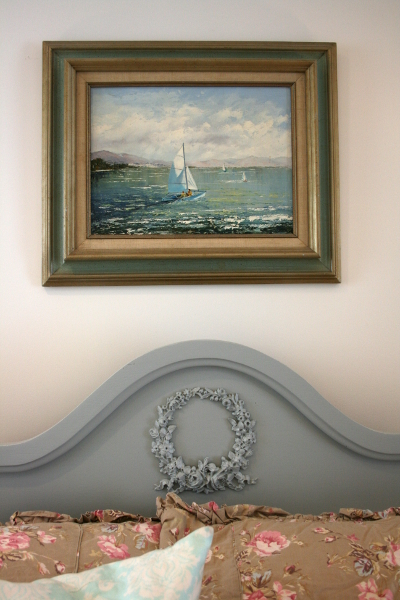 I change the duvet cover at whim and both the color and the headboard have looked beautiful with everything I've had on the bed.  Above hangs a vintage oil painting – the only one I've ever fallen in love with – that my Mom bought for me a couple of years ago.  I love it and it's perfect in my home.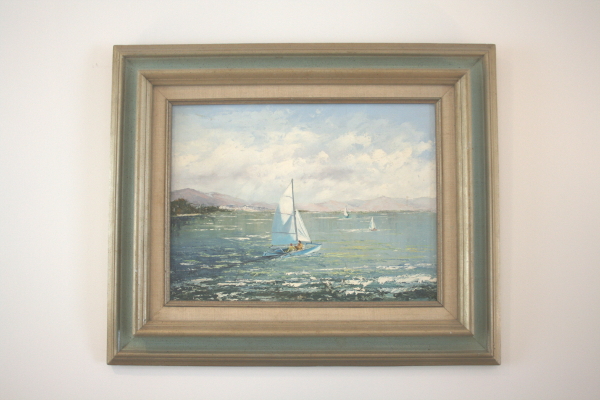 I love the way the wreath gives the headboard a vintage feel while the gray keeps it fresh.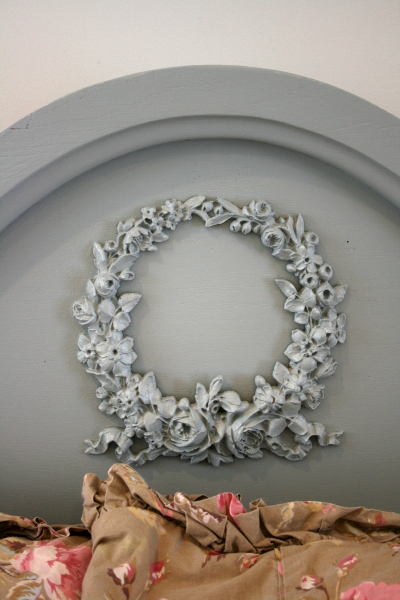 And even though it's been a year, it still feels good to have completed it.   I am happy with it every time I walk through the room and hope it's added to the comfort and beauty of our guest bedroom when we have friends and family in town.