Sigh.
Today I finished off my last box of pears.   It yielded a batch of my signature

Cinnamon Pear Jam

as well as a batch of this year's experiment:  Cinnamon Pear Syrup.  YUM!  The last

Rustic Pear Tart

of the year is in the oven, filling my home with it's lovely aroma for the last time this fall.  Soon it will be tied with a bow and on it's way to a friend.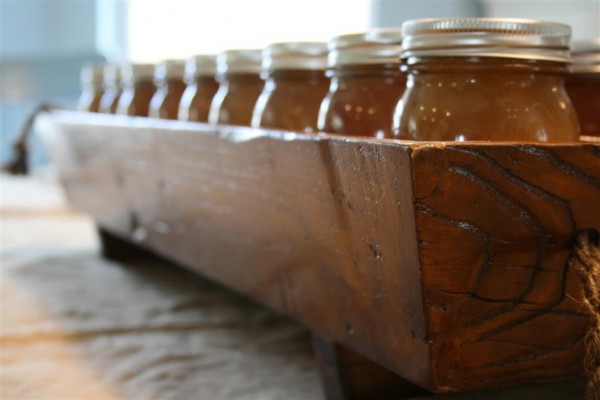 I always finish my fall canning with the same mixed feelings.  I feel a little sad that it's over, but also anxious to pack up my canning supplies, reclaim my kitchen counter, and get ready for the bounty of Thanksgiving.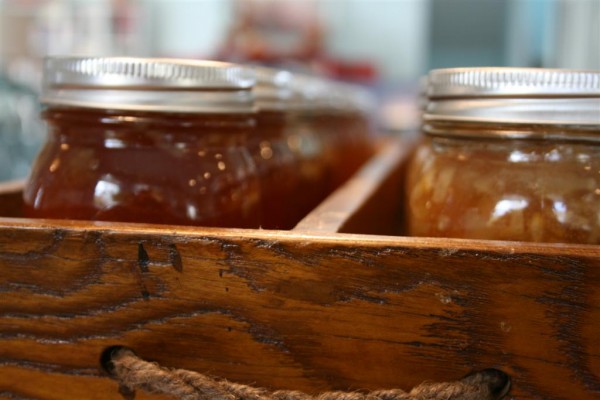 I also feel a sense of accomplishment, a sense that all is right with the world when I finish tasks such as this.  I love the way canning makes me appreciate the simple beauties of fruits and vegetables.  It's part of my fall nesting, a wonderful way to prepare my heart for Thanksgiving.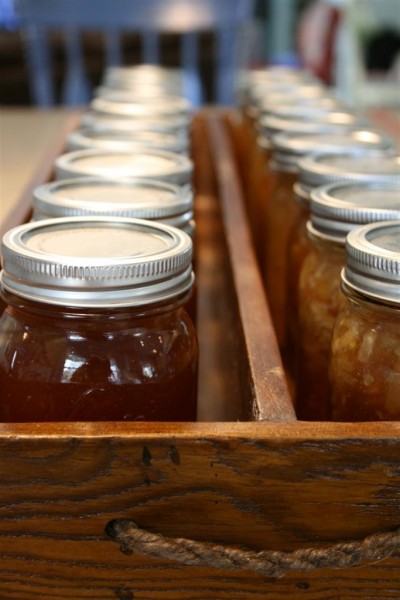 For today, this lovely wood box filled with jam claims the position of honor as a fall centerpiece.  It's too lovely to put away just yet.  I still have some apples to take care of, and then I think I'm done.  Hooray!