Merry Christmas mini quilt
My youngest sister graduated from college last weekend.  Way to go Kris!
I made her an adorable Christmas mini quilt as a graduation gift, to go along with the

rag quilt

that we made in November.
The pattern is from Nancy Halvorsen's book,

I Believe

.  I spotted the pattern back in July and loved it.  I had planned to make several of them for my mom, sisters and some close friends, but it's looking like this will be the lone quilt made this holiday season.  The book also has patterns to make a Christmas card holder and an apron using these same Merry Christmas letters.  I'd like to make one of each!
I changed the color combination to the traditional green, red and white and am very happy with it.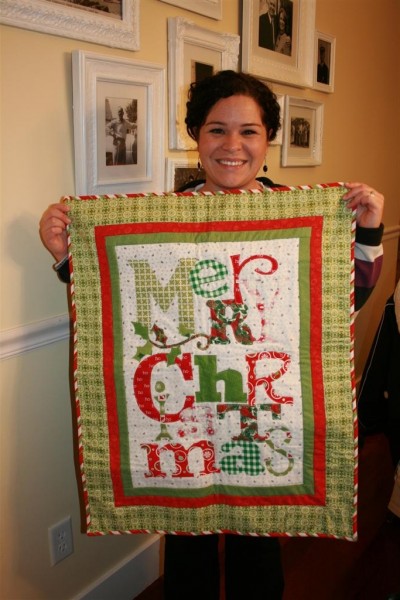 The project really wasn't hard.  I began by tracing the letters onto interfacing.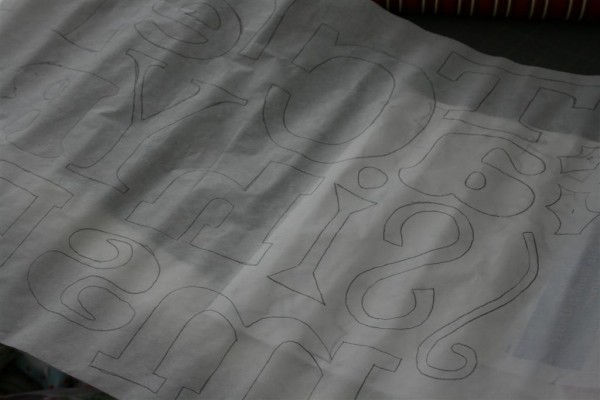 Then I cut them out, but not on the line.  I cut about 1/4 inch outside the lines, and then ironed the letters onto the back of a variety of fabrics.  After this, I cut them out of the fabric by cutting on the lines I'd traced.
I used a black and white background because we did that in her other quilt, and just arranged the letters until they were all in place.  Then I peeled the paper off the backs and ironed them in place.  (Sorry about the poor lighting; it was around 1 a.m. and I obviously didn't have any natural light.)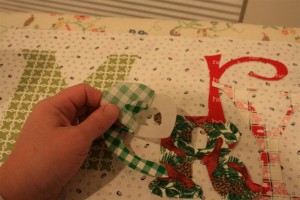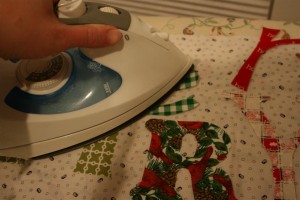 When they're all ironed in place, stand back and ooh and aah a little bit at how cute it is!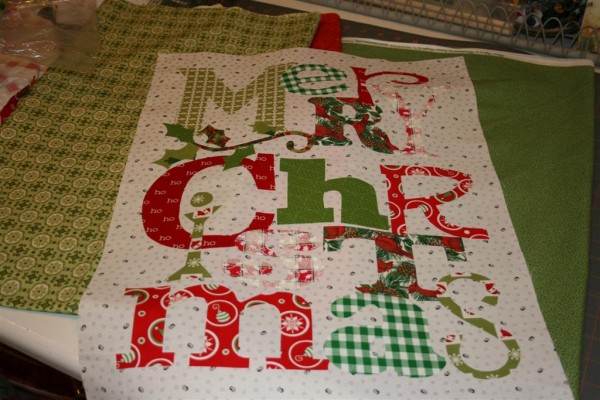 Next came the borders, simple and straightforward.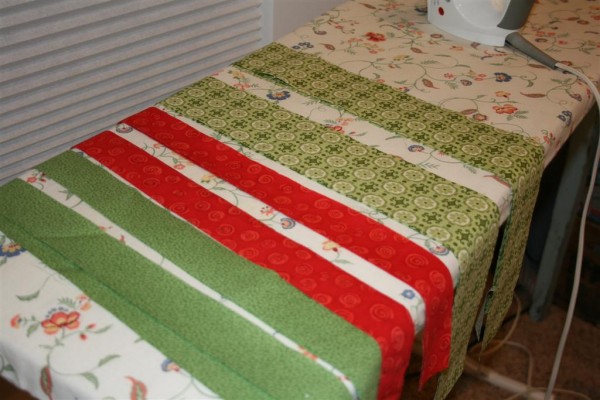 Ta, da!  The top is completed.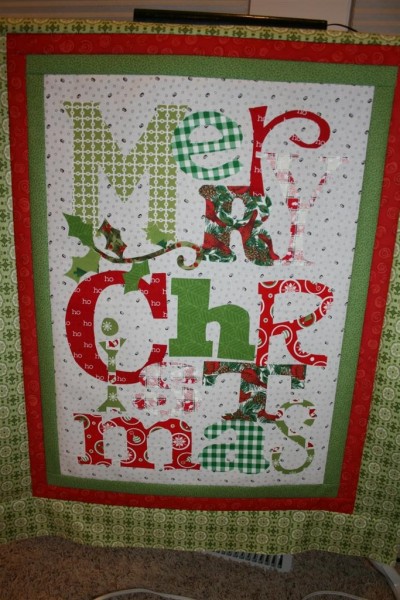 I decided to piece a backing so I could put in a strip of my favorite Christmas fabric.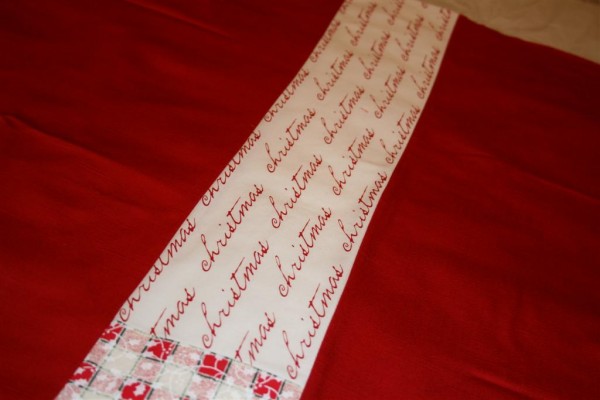 I cut my batting the same size as the backing, and since the quilt is so little I decided to use basting spray to hold it together while I quilted it.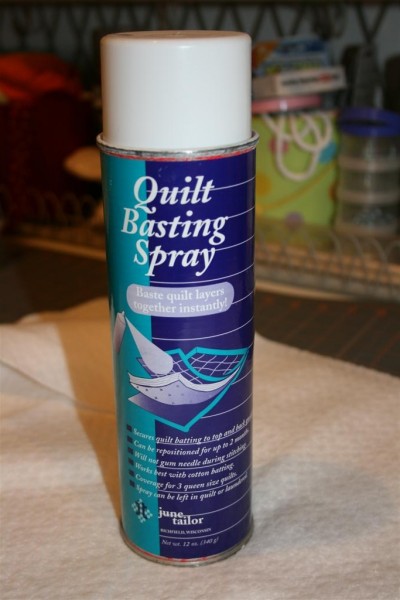 I laid some paper on the floor to protect my floor from the overspray.  Then I put my batting down and sprayed half of it.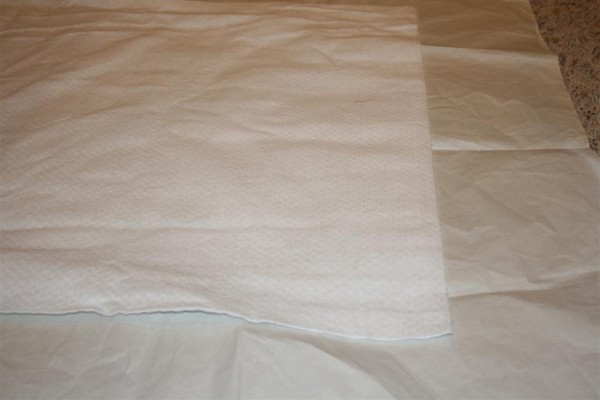 I carefully placed my backing, right side up, on the batting, working from the middle to smooth it out really well.  Then I sprayed the other half of the batting and did the same thing.  Next I turned it over and sprayed the other side of the batting and put the top of the quilt on the same way.
Then came the only real time consuming part:  quilting around every one of those letters!  I most certainly didn't do a perfect job, but I think it turned out fine.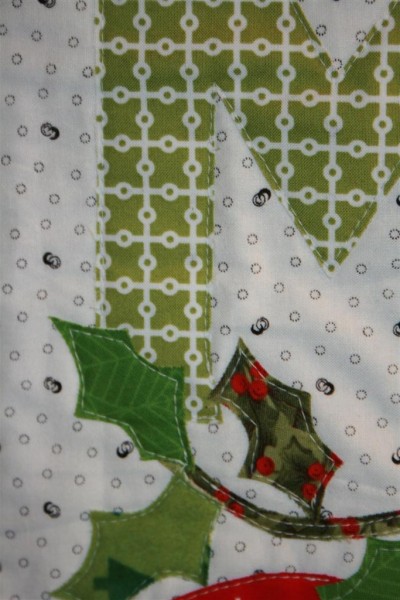 When that was done, I used some leftover striped binding from a quilt I made a couple of years ago, and bound it.
Finished!  The quilt measures approximately 24 by 30 inches.




I love this pattern.  I think it's one I will end up making several of (hopefully, next year!) because it's just so happy and festive.  I'm really glad that she liked it.
Merry Christmas!