Baby Stocking
At about 11:30 p.m. on Christmas Eve, I addressed the problem of having no stocking for my 4 month old baby.  The fabric I purchased to make one that matches the family was still sitting on my sewing table, and I didn't have time to make it then because it requires embroidering her name on it by hand.  I was already tired, and still had breakfast to make and gifts to wrap.
I remembered this sweater, sitting in my bag to go to goodwill.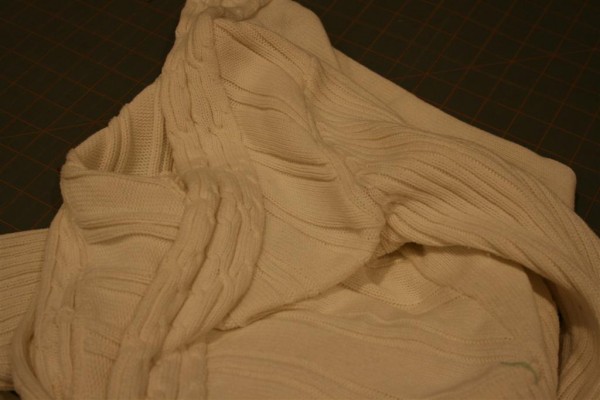 Well, it's not going there anymore.  I cut the back of it out to make a stocking, and I'm saving the rest for another project.  I took about 30 seconds to draw a stocking shape on it with my fabric marking pen.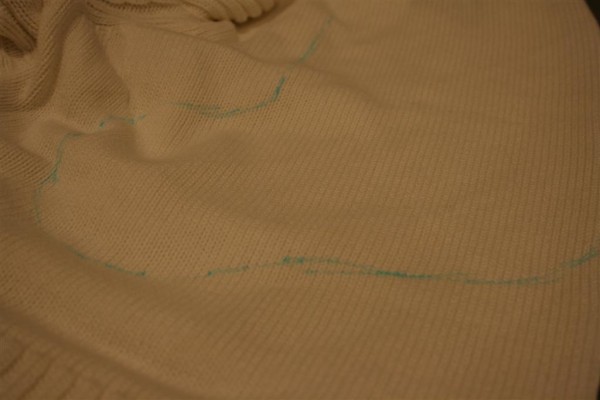 Then I cut it out, folded it with the right sides together, and sewed around the edges.  I used the cable design around the original collar for the top of the stocking.  Simple and beautiful.  (And just for the record, yes, I know it's crazy to start a project like this at a time like that.  But sometimes your mother's heart just needs to do something.  I've learned that when I listen to those feelings I feel happy.)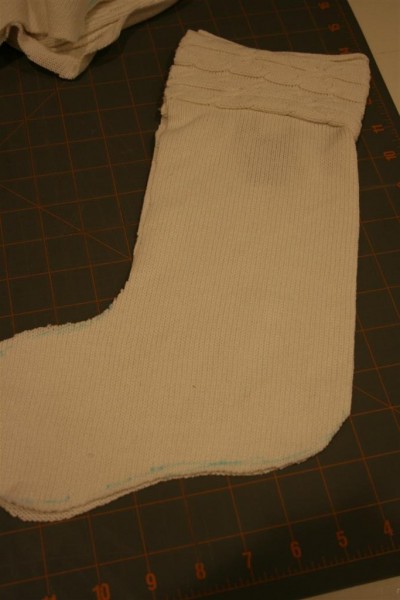 I took a strip from the sleeve to make a little tab to hang it with.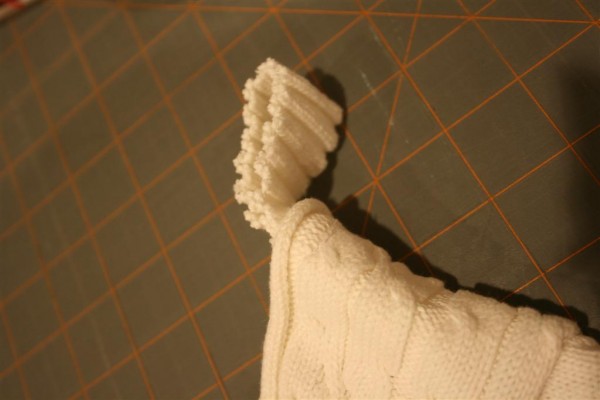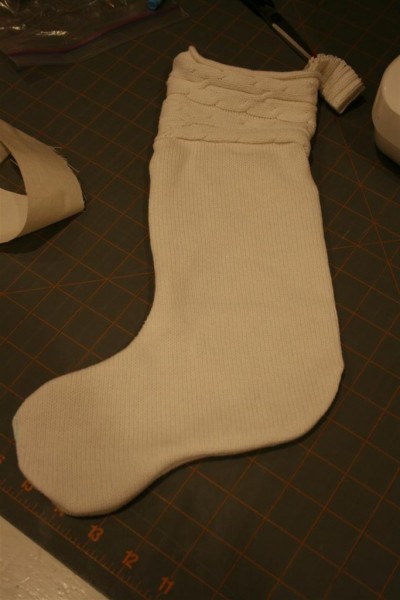 It needed a little something more, so I cut a strip of silk fabric and made a rosette to embellish it with.  I used another piece from the sleeve as a sort of leaf, and then added a paper tag cut from vintage sheet music to write "first Christmas" on it.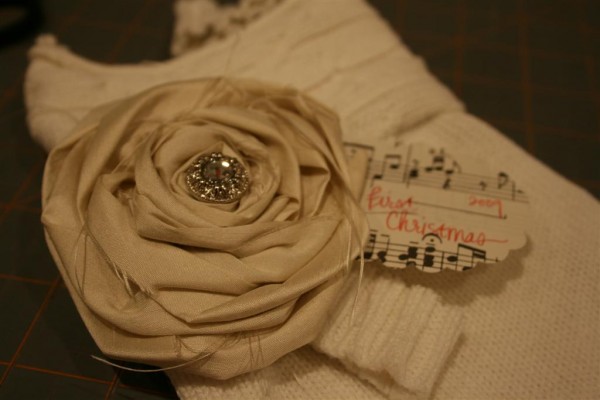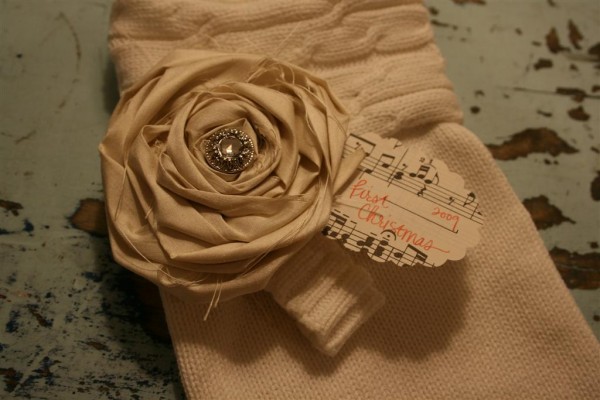 Just a little bit of time, and my little bundle has a special first Christmas stocking!