Patti's Pecan Pie Crust
My mother-in-law shared this recipe with me when I was newly married.
This crust is a great way to add some variety to a pie.  It works with pie recipes that require the crust to be baked in advance and the filling added after it's been cooked and cooled.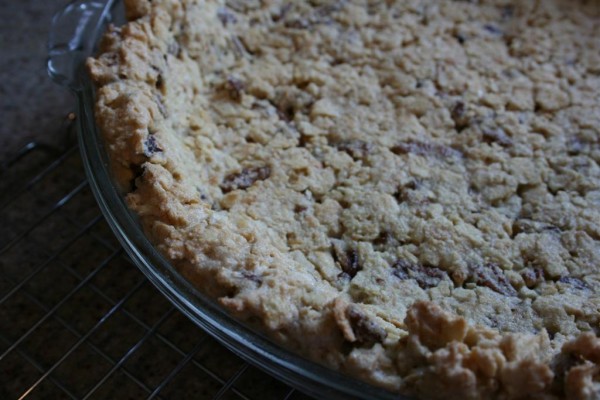 First, crush 48 saltine crackers.  (That's about 1 1/3 sleeves of saltines,  but I always count them because the recipe says to)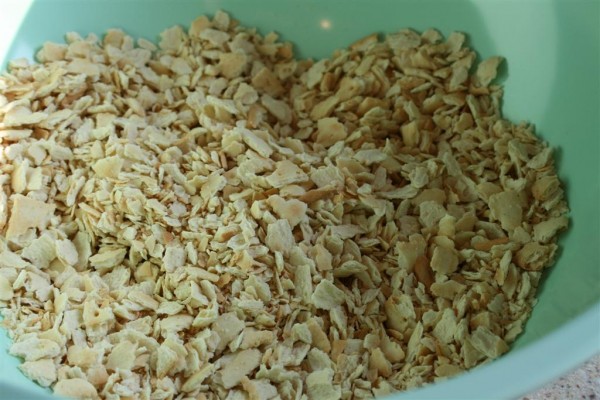 Next, get 1 cup chopped pecans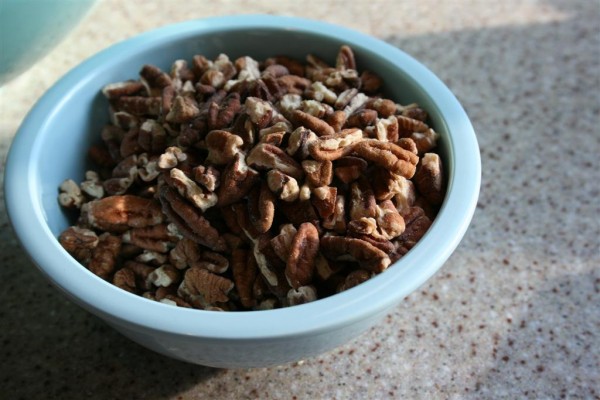 and one cup of sugar.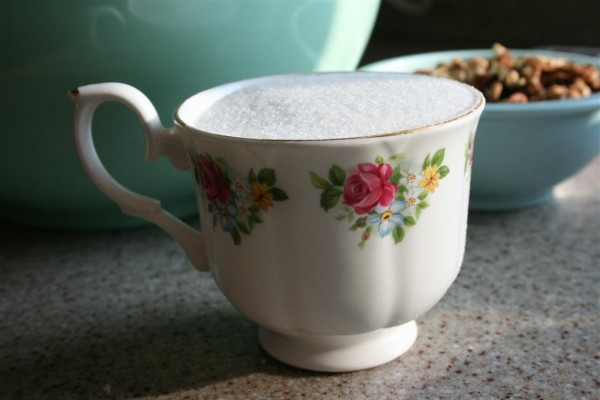 Combine them all in a bowl, and mix together.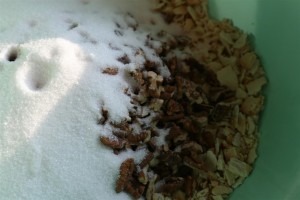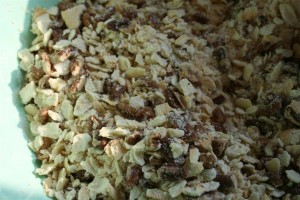 In a small, deep bowl beat 3 egg whites and 1 teaspoon vanilla until the egg whites are stiff.   Fold into saltine mixture.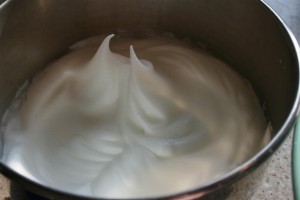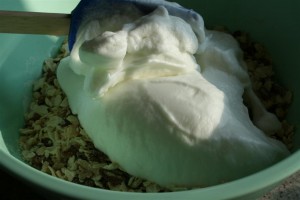 Make sure the egg whites are fully incorporated into the dry ingredients.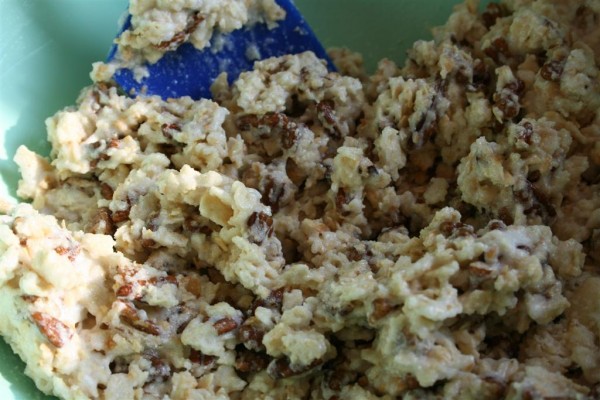 Press into a GREASED pie plate.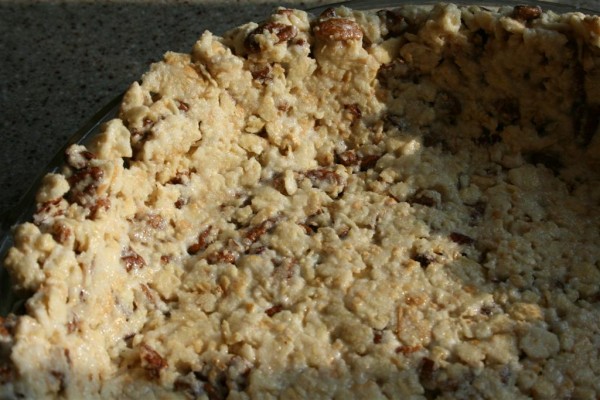 Bake at 325 for 30 minutes.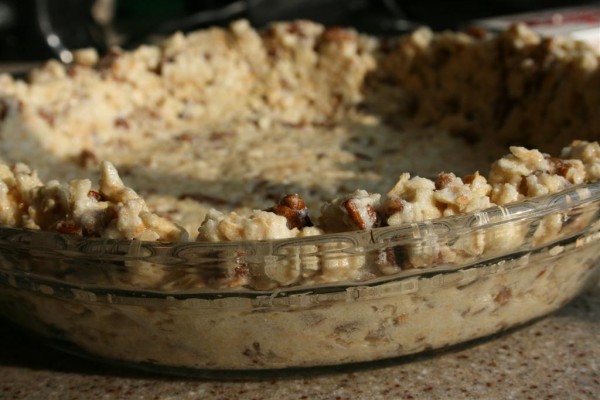 Remove from oven and let cool before filling.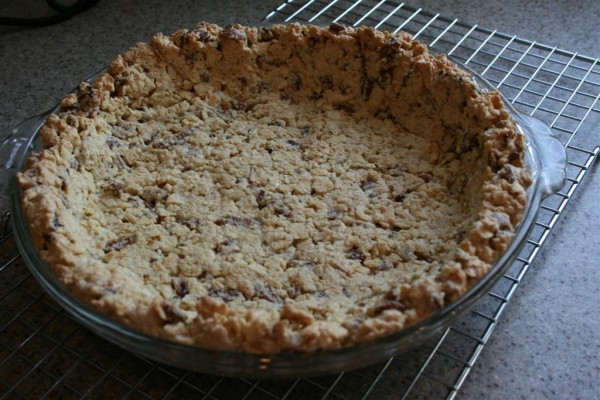 When the crust is cooled, fill it with the filling of your choice.  We used a simple chocolate pudding this time, but you could use a banana cream filling, or coconut cream.  The key is to let the filling sit in the crust for a few hours before serving so that the filling has time to soften the crust.  YUM!