Courage!
I pieced the back to my Rouenneries quilt yesterday, and I like it.  It's two large panels of one of my favorite prints in the collection.  Between them is a strip of prints in the beige color.  I like the way it turned out, and the way it echoes the quilt top a little bit.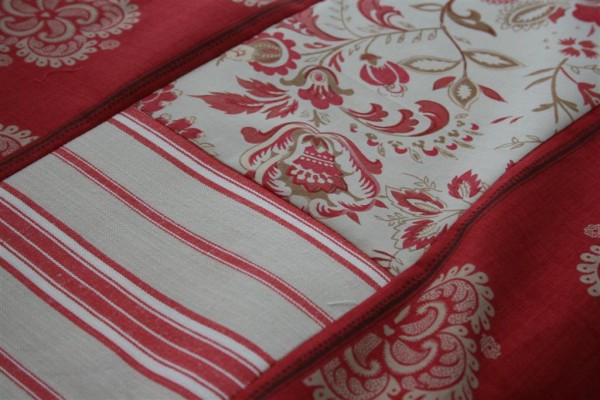 I decided to use the little border near the selvage as a miniature border lining the strip of patched browns.  I really liked how this turned out.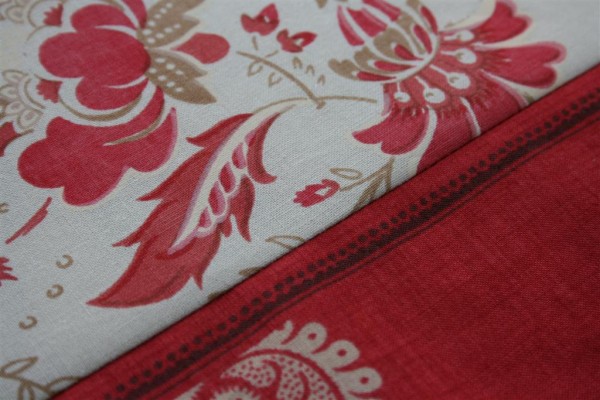 To save money, I decided I'm going to try and quilt this myself.  I laid out the backing, the batting and the quilt top and got it all pinned.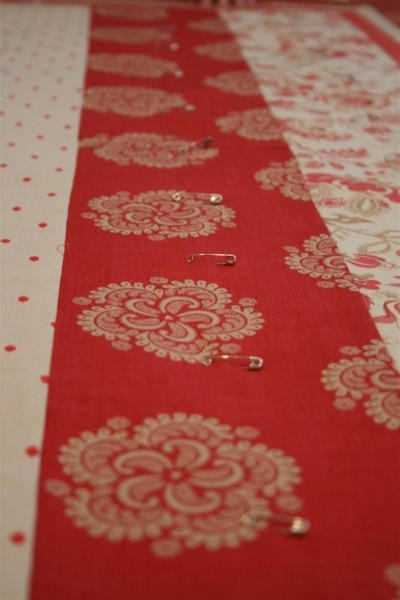 200 pins sounded like a lot when I bought them, but I used every one and could have used more.  So it's all set and ready to go.
I just need courage to try it.  I really love this fabric, and I really want it to turn out, but I also know that I'm inexperienced at this and that my machine isn't really built to quilt  something this size.  I'm a little afraid to start because I really want to like it and not be disappointed.  (And I'm not savoring the idea of a bunch of time with my seam ripper, either!)
I'm also having a hard time choosing thread.  Should I use red or brown?  Which would you choose?
Deep breath.  Courage.  I can do this….. right?!?