Ribbon Junkie
I have a confession to make.   I am a ribbon junkie.  I can't help it.  It's all so beautiful, and you can do so many things with it.  I can breeze through most any store making a beeline for what I need without being waylaid for any reason, unless I spy ribbon!  If I see ribbon, I always have to stop and look.  Thus, I have plenty of it (and it doesn't hurt that Costco's ribbon is priced so well!).   I keep my 3 tiered basket full of spools in the closet…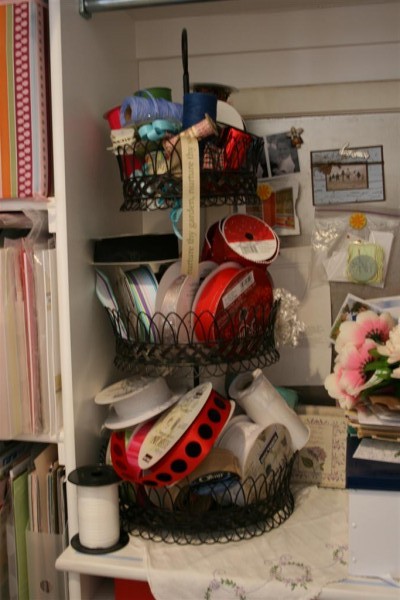 And another small collection on the desk (stacked on my favorite paper towel holder)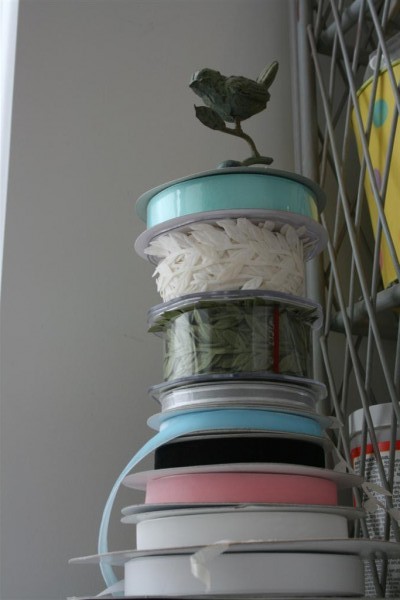 This holder is where my favorite ribbon of all time is kept.

It's the leaves ribbon from May Arts

.  I have it in both white and olive green.  For some reason, a few weeks ago I headed over to the May Arts website for some info about that very ribbon.  Imagine my delight to discover that they have a

ribbon blog

!  Oh, how I wish they had a ribbon STORE!
They were currently running a little contest, so I typed the first thing that popped into my head and what do you know… I won!  I swear, I've never won anything before!  It was kind of fun.  The prize was 3 yards each of six different ribbons, my choice.  I was so excited when they arrived!  It was very generous of them!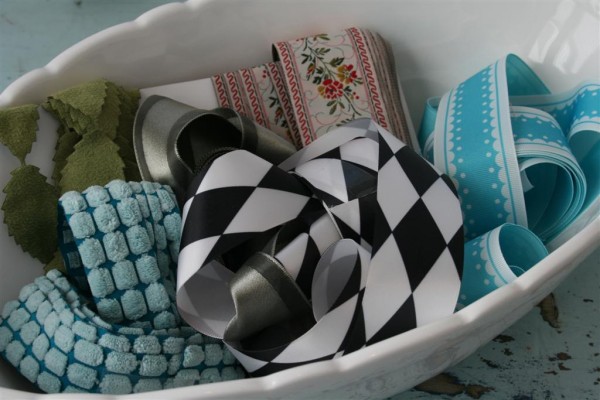 I have big plans for the black and white one in my guest bathroom.  The others I'm excited to play with.  All of them are beautiful.
Then May Arts announced a Valentines craft challenge.  I submit an idea, they provide the ribbon, and I get to create my project.  I joined in (and talked my two sisters into joining me).  So, another box of ribbon arrived in the mail.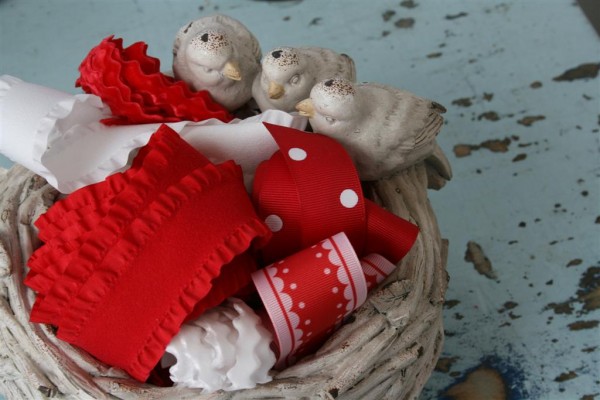 How pretty it all is!  It sat like this for a while, so I could see it and consider how to use it.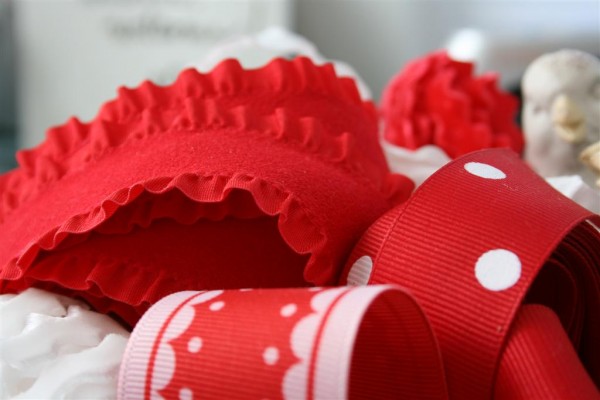 I've been working on my project, and now it's finished.  I'll share more in my next post!   It was a fun exercise in creativity.