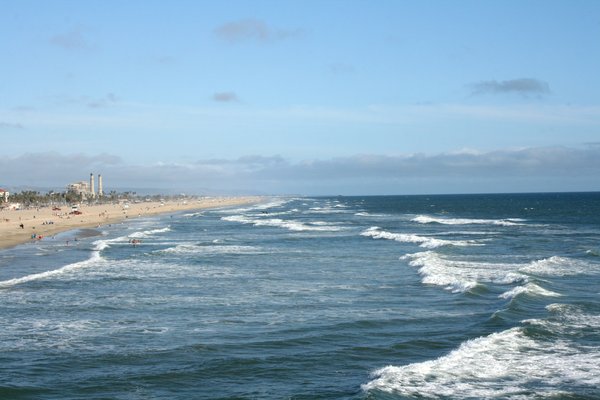 We spent a week at the beach last week, and the cold weather that descended this week has me wanting to turn around and go right back.  We spent an afternoon in Huntington Beach, CA and it turned out that the photos I took there are among my favorite from the trip so I'm sharing them first.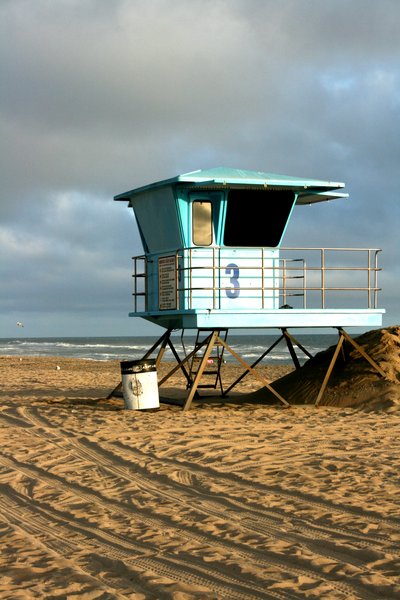 I'm totally in love with the lifeguard stations there.  I would have walked the entire beach to photograph each one (all different shades of aqua!?!  Hello!) had my husband not thought I'd completely lost my mind.  I had to content myself with just two.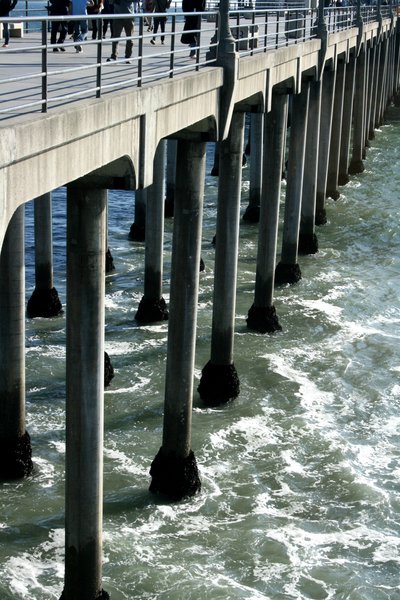 The kids loved the walk on the pier most, although it was incredibly windy.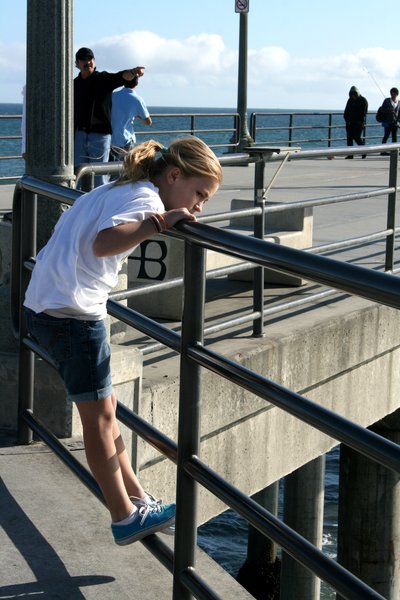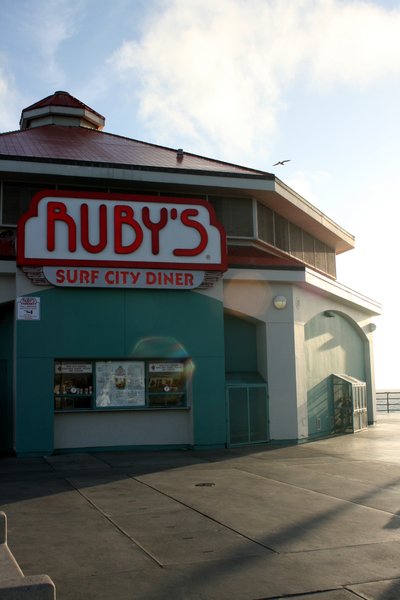 We paid our first visit to Ruby's and it did not disappoint.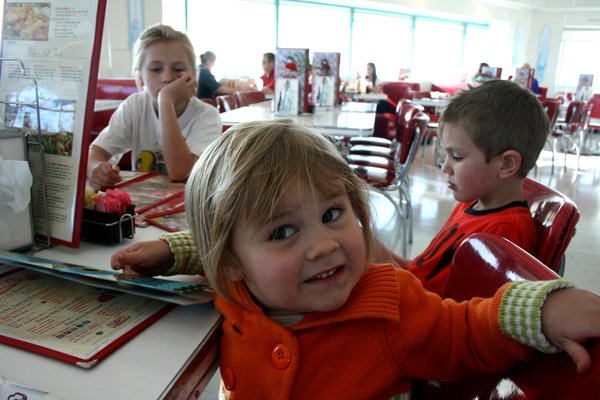 In fact, this dinner marked the first time that ALL of my children ate ALL of their food in a restaurant.  I loved the red, aqua and white 50's feel and the kids loved knowing they were eating over the ocean.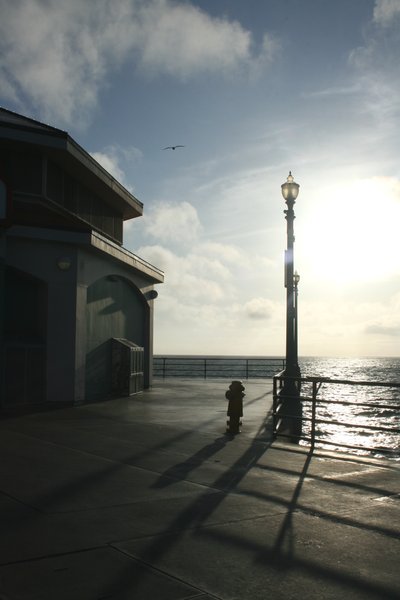 We'll definitely go back.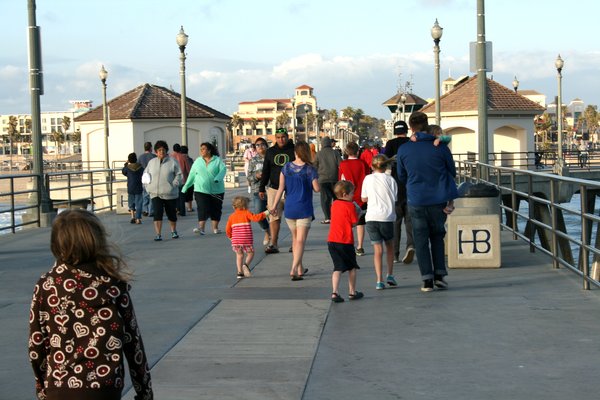 I wrote a while ago

about how I try to memorize something about my life every day.  It's one thing I do to remind myself that this moment is what counts.  I find that when we go places together, I like to hang back for a minute or two and just watch them all walking together ahead of me.  (It also helps the stragglers keep up.)  I watch them all walk and think to myself "They all belong to me!  I am so blessed."  It's also a time to notice how tall they're getting, smile at who's holding hands with who, and generally enjoy the feeling of having a group this big.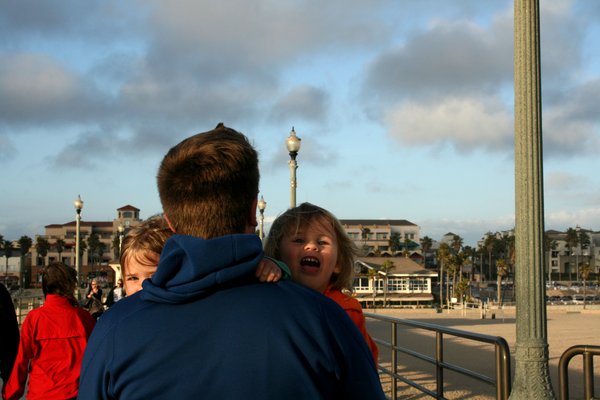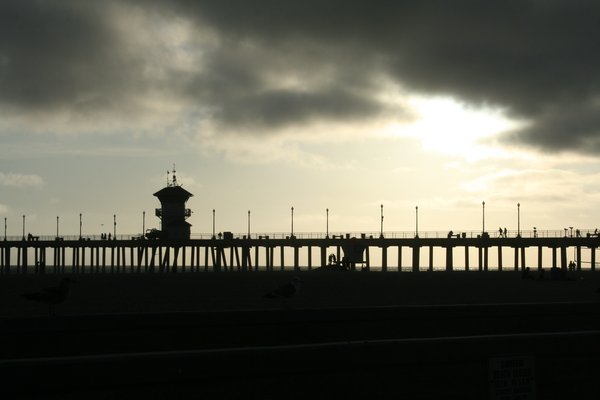 The silhouette of the pier was so gorgeous as we prepared to leave.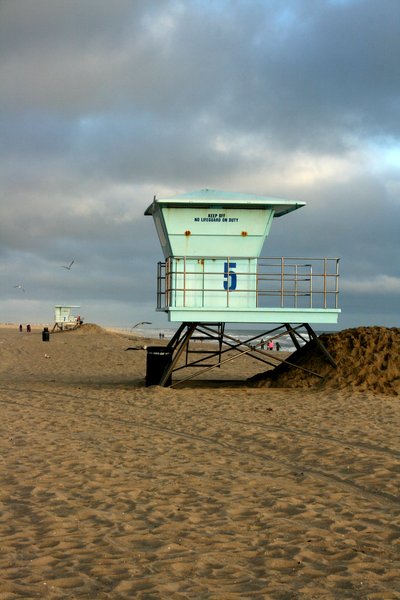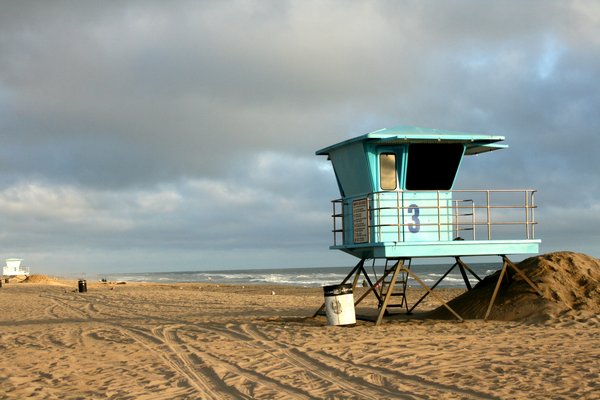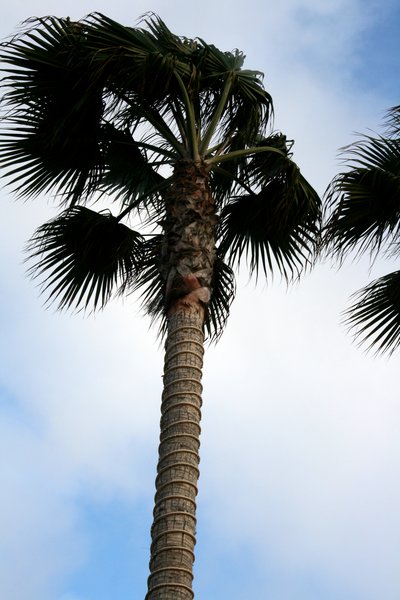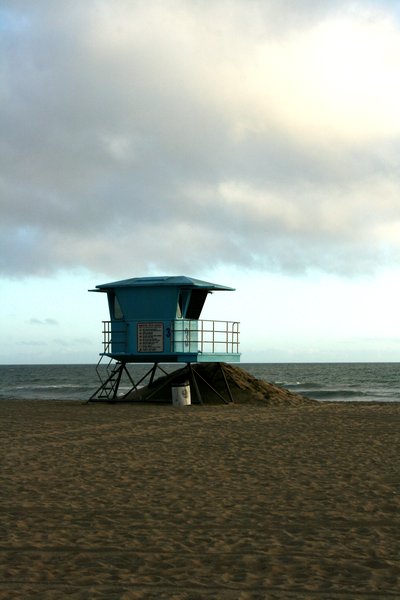 Funny that I grew up at the foot of the Rocky Mountains but my heart is most at home at the beach.  I'm so grateful for our extra gift of time there.
Jennifer