You may remember the

project my daughter started

earlier in the year.  It's coming along much more slowly than we planned, but she is still working on it.  Her strips of fabric are currently strewn all over my sewing room.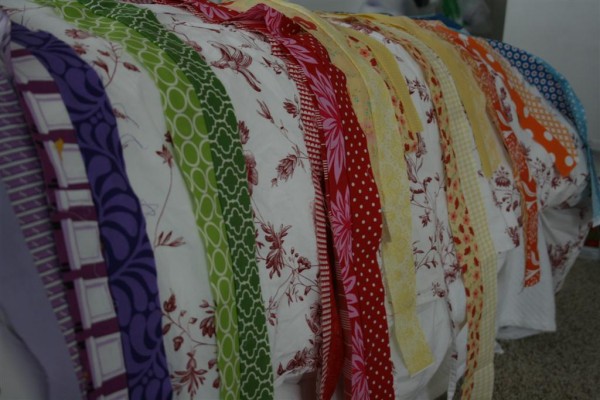 Some of them have the white strip attached.  I love all the color!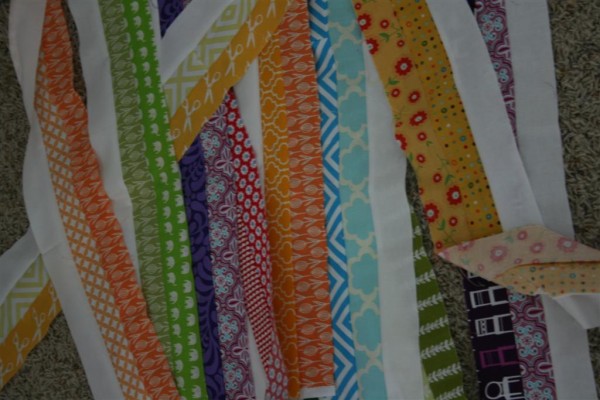 Unfortunately, they're also covering the project I'm supposed to be working on this week (not that there's been time for it, but having it buried doesn't help.)  So now that room looks like the rest of my life:  too much going on!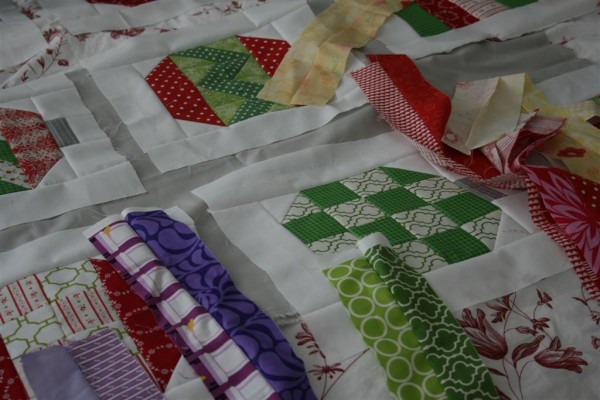 At least they're all good things!  I'm so pleased with her progress.
HH