Vintage Tablecloth: Blue Cherries
With two cherry trees in the backyard, someday I'd love to find a large vintage cherry tablecloth that is a real stunner.  For now, this little number does the job.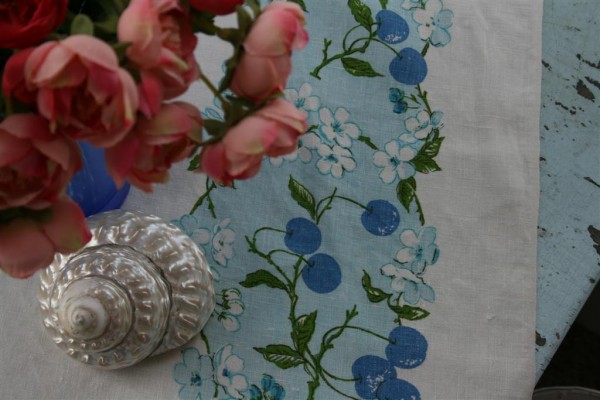 It measures 34 by 34 inches and is hemmed on two sides.  One of the loveliest things about it is that it is printed on linen instead of cotton.  I love the feel of old linen, drapey and supple but so strong.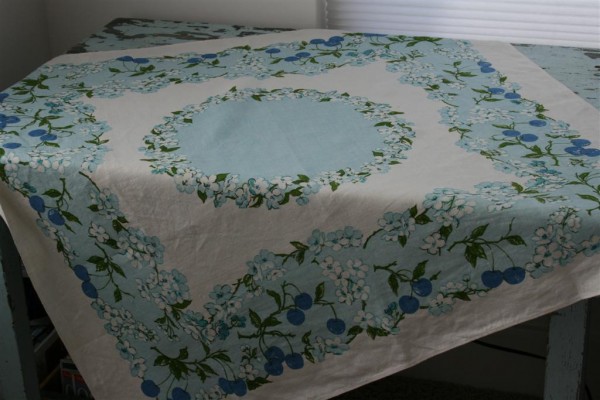 Of course I love the colors, the blue cherries, light blue background and cherry blossoms all over it.  It has no stains or flaws, just the gorgeous linen weave.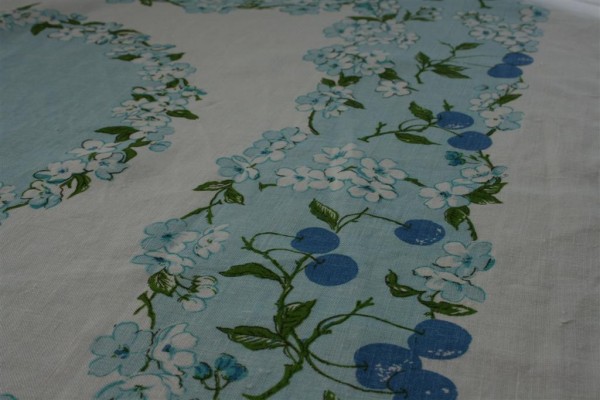 This tablecloth has no markings on it.  I wish I knew who made it and how old it is.  It's a beauty!