Vintage Cake Holder
February usually marks the first time each year when I get out my vintage cake holder.  I found it several years ago at an antique mall.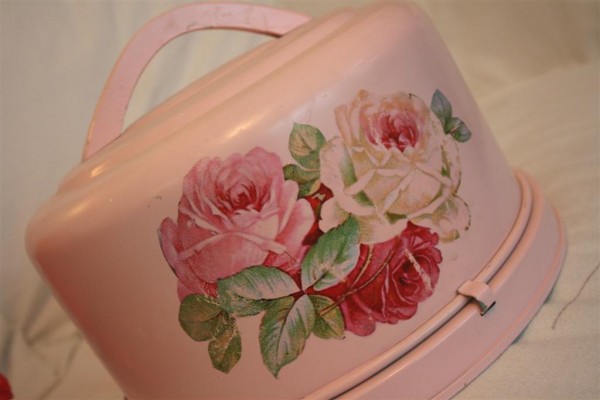 Made of metal, it is painted a yummy pink and has a rose decal on it.  The handle, amazingly,  is wood.  The little lever for releasing and securing the lid still works, and except for a dent, it is in perfect condition!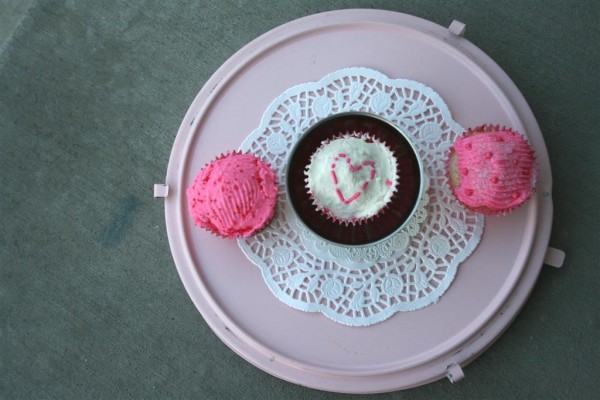 It's the perfect thing for holding pink cupcakes….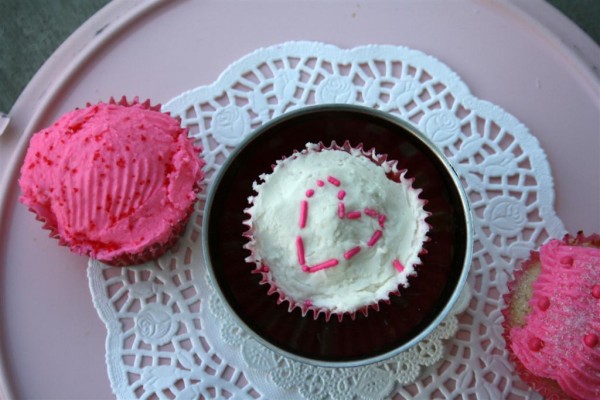 And wishing you a great day!
Jennifer