Real Life Mathematics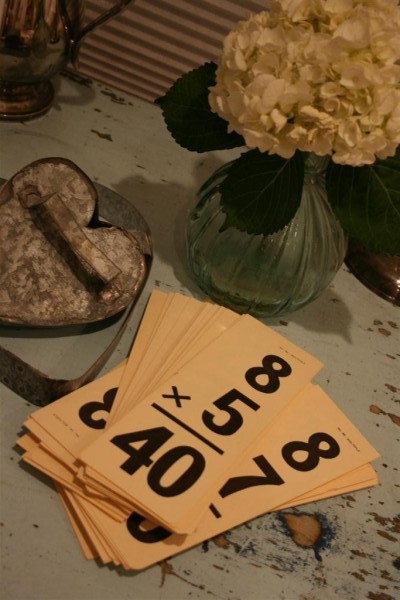 I'm sitting here helping my 5 year old with her kindergarten math homework.
Two of the children who are SUPPOSED to be emptying dishwashers and cleaning the kitchen before dinner are currently having a sword fight with wooden spoons.
Someone is crying.
Someone else is yelling.
Another cute little person is whining.
My kitchen is a mess.
My family room is a mess.
My ears are ringing.
I'm behind on laundry.
I'm behind on everything.
And I keep thinking:
Wouldn't it be nice if 8 didn't really add up to 8?
I mean, I love each of my children to pieces and cannot imagine life without any of them.
We intended to have a big family.
Seriously, all eight of them are keepers.
BUT…. sometimes I wish that they could all be here without the natural consequences of the number 8.
I wish we could have the mess of, say, three.
Or the laundry of 5.
Or the noise levels of two.
The grocery bill of 4.
Yup.
Sometimes I really wish that the mathematics of a large family didn't mean that the messes, the expenses, the laundry, and especially the noise levels seem to be exponentially larger.
Yet all I can do is wish.
Real life math.  Sometimes it really stinks.