Vintage Tablecloth: Iron and Roses
This little beauty is 27 inches by 31 inches.  Technically not a tablecloth at this size, but I use it as a topper when I layer linens.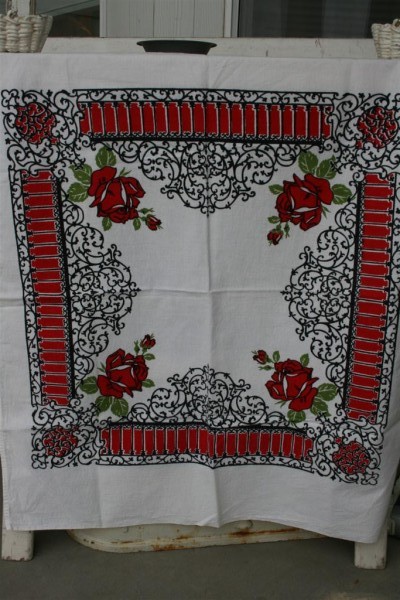 The black scroll details look like a fence going around the edges.  I love the combination of black, white and red.  So classic.  One of the beautiful things about this piece is that is has not faded at all.  The colors are still rich and saturated.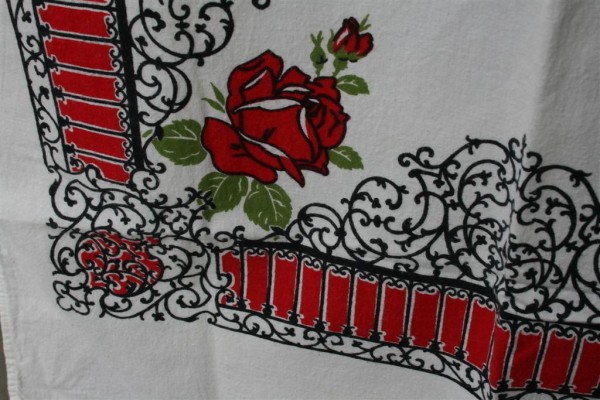 Made by Startex, the tag on the back calls it a kitchen towel.  I'm thinking it must not have been used much due to its fabulous condition.  I'm pretty sure I couldn't use it as a kitchen towel either!  It's a piece that is both elegant and simple at once, which is something I love.  I used it at my sister's bridal shower a couple of years ago since it matched her wedding colors.  It's a fun little cloth with a lot of personality!
Have a great day!