Vintage Tablecloth: Red & Aqua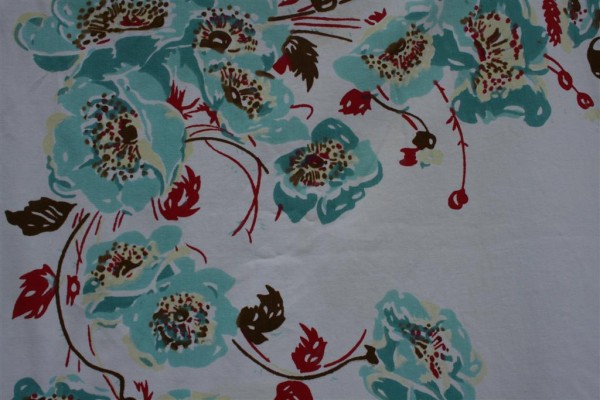 Proof positive that the red and aqua (with brown) color scheme on a white background has been around before.
I bought this vintage tablecloth several years ago purely for the colors.  I love the almost watercolor style flowers in two shades of aqua, with splashes of green, yellow, and plenty of milk chocolate brown and red.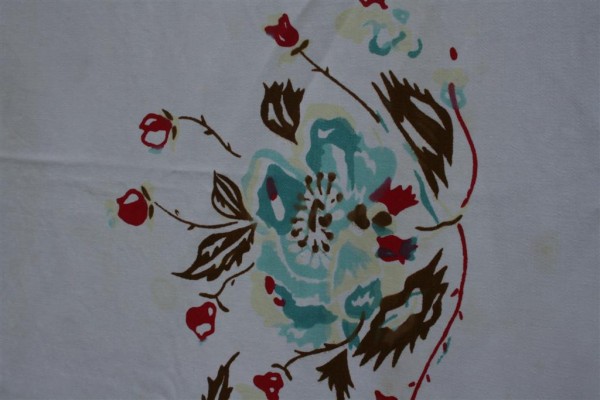 This tablecloth measures 51 by 64 inches.  It has a number of yellow stains on it, but many of them blend in well with the overall composition of the cloth.  It's printed on duck cloth that has a nice weight and a lovely drape.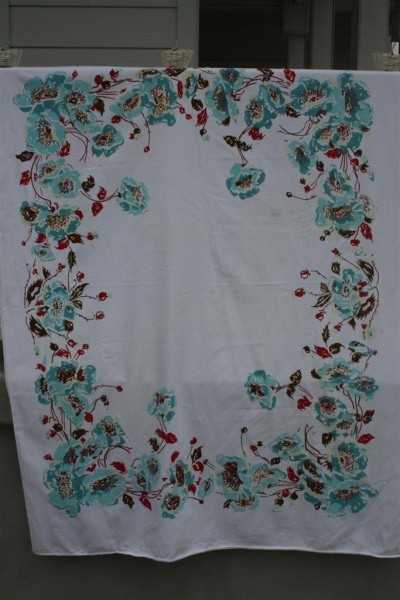 One interesting thing about this piece is a lack of repetition in the pattern.  From a distance, it appears that there may be some, but close inspection proves that the entire tablecloth is its own composition.   In my experience, this is very unusual, as most cloths have a repeating pattern of some kind.  The entire cloth has a feeling of symmetry without any exact pattern repetition.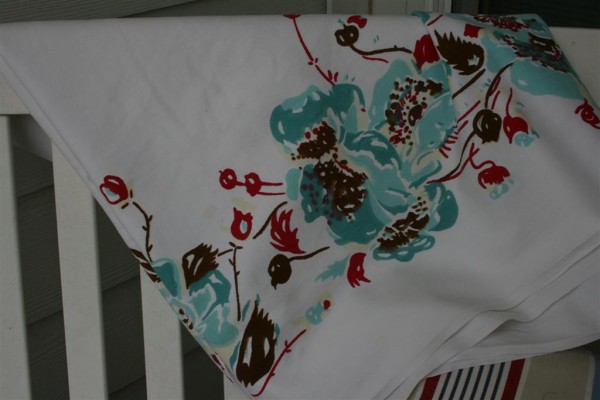 This tablecloth is a favorite of mine in my current kitchen.  It looks lovely in the blue and white room, on the dark wood table.   So pretty!