Rouenneries Quilt… finished!
At last, my quilt is done!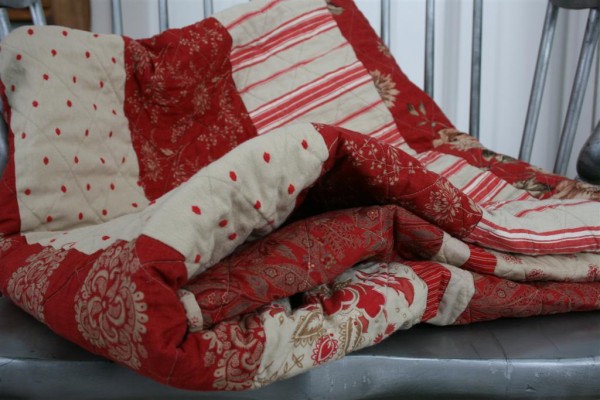 I've pieced many quilt tops, but rarely quilt them myself.  This one was a learning experience for me because I opted to quilt it myself.  It seemed to take forever, but it is finished at last.  It is fairly large, about 65 by 90 inches.
The top looks like this: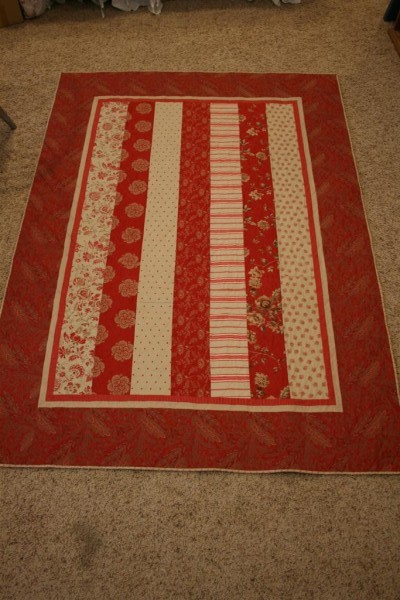 This quilt is incredibly simple in design, but for some reason I preferred this for the Rouenneries line over a busier pattern.  I pieced the back to look like this: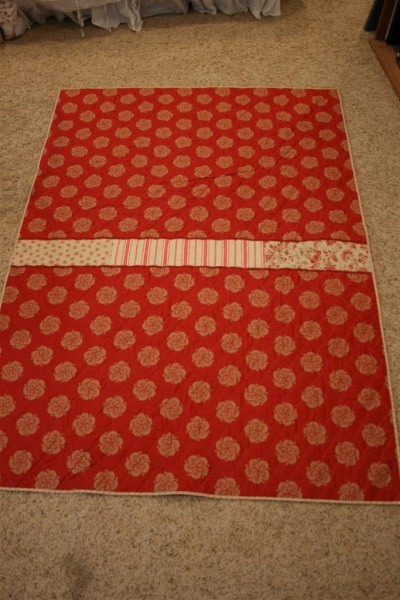 I quilted this in a diamond pattern, and as I expected, ended up with some puckers on the back.  After washing it, however, the fabric looks nice and soft and broken in.  Broken in seems perfect for fabrics that were inspired by vintage french pieces.  I love it.