Vintage Tablecloth: Pink Flower Ovals
Today's tablecloth is another that reminds me of vintage ticking, only without the stripes.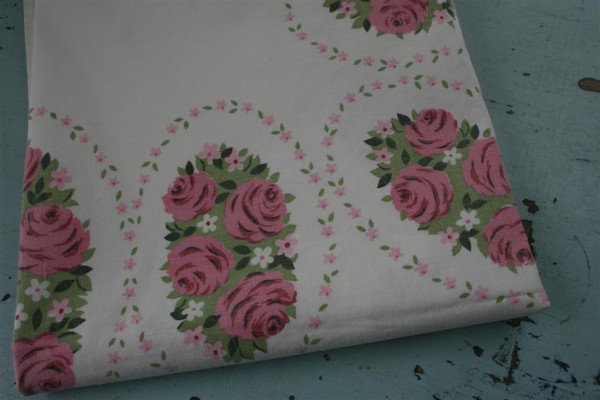 The oval medallions remind me a lot of those that are so often scattered in vintage ticking patterns.  The flowers on this cloth are really more of a mauve.
From a distance, I like the way the ovals lay around the edges of the tablecloth, larger in the middle of each side and on an angle in the corners.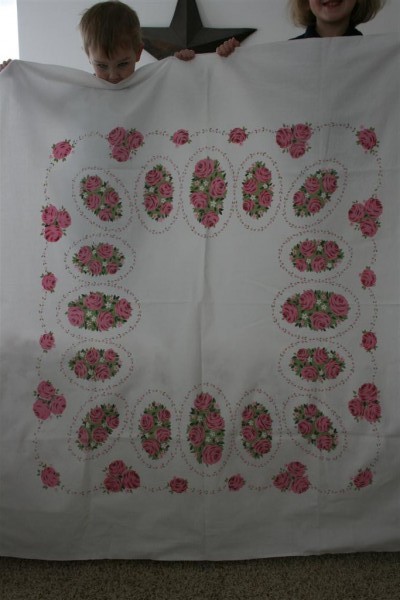 Around the outside of the oval medallions there is a sweet little scalloped border with small roses.  It's the perfect vintage touch for a little girls' tea party or birthday party.
This cloth is cotton duck and has a lovely weight.  I noticed no flaws or stains.  It measures 47 by 53 inches.