Peach Frozen Yogurt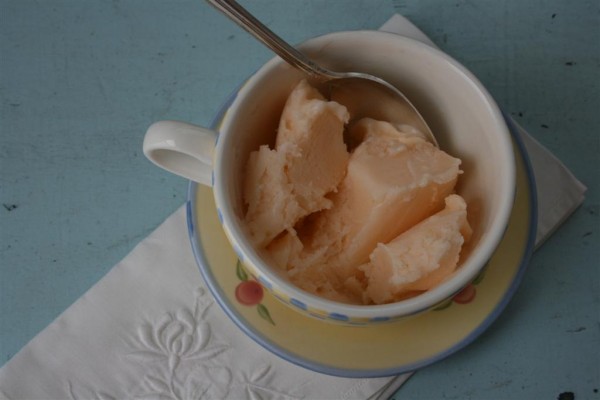 This week we tried a new flavor in our homemade frozen yogurt recipe.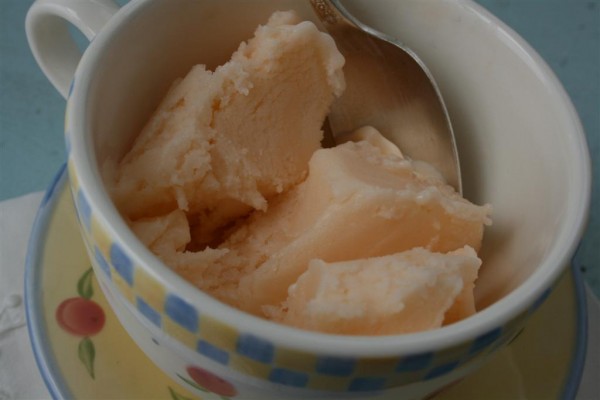 I love this recipe because it's so very simple.  Three ingredients:  yogurt, sugar, half and half.  The peach flavor has been a hit with everyone.  We like to make homemade frozen yogurt because it's a little lighter than ice cream, and we love the subtle tartness that the yogurt brings.  We love the consistency of this recipe.  At around $5.00 for 3 quarts, it's a great price too.
Here's the quick recipe, but if you want a step-by-step click here.
2 (32 ounce) tubs of yogurt *
2 cups sugar
2 cups half & half
Combine ingredients in a large bowl and stir to combine.  Pour into ice cream maker and process according to manufacturer's instructions (mine needs ice and rock salt).  When finished, scoop into large container and place in the freezer for a couple of hours to harden more.  Serve and enjoy!
*We have found that yogurt WITHOUT high fructose corn syrup tastes much better with this recipe.  In fact, I never buy yogurt with high fructose corn syrup in it for my family as it seems to mask the flavor of the yogurt so much and is far less healthy.  In my area the best yogurt for this recipe has been the Western Family brand yogurt, which I watch for on sale (2 for $3).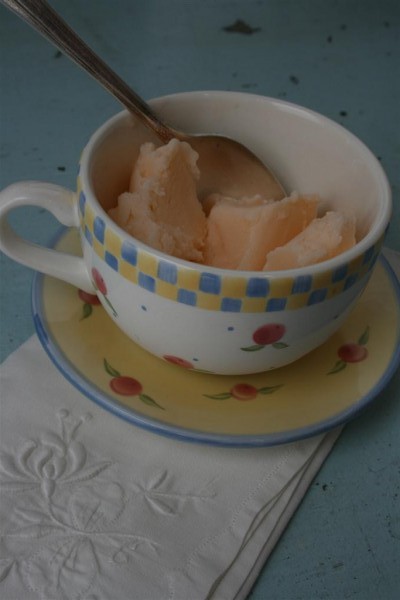 Hope you like it!
Hopeful Homemaker