Cinnamon Popcorn
This is a quick, yummy popcorn treat.  Salty and sweet.   A spin-off of some other recipes of mine, it was fun to fiddle with.  This is a nice variation on your typical candied popcorn.
Begin by popping 8-10 cups of plain popcorn.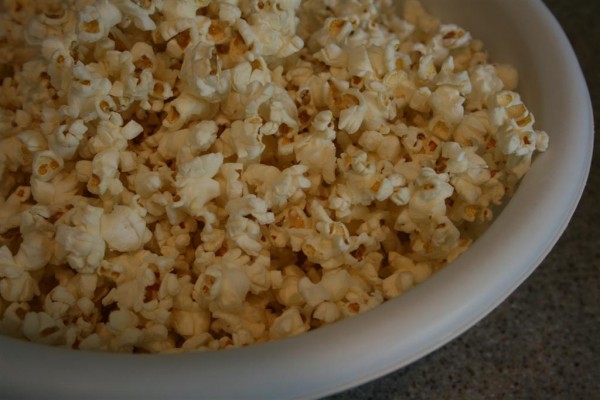 In a small saucepan, combine 1/2 cup butter with 1/2 cup sugar and 1 teaspoon cinnamon.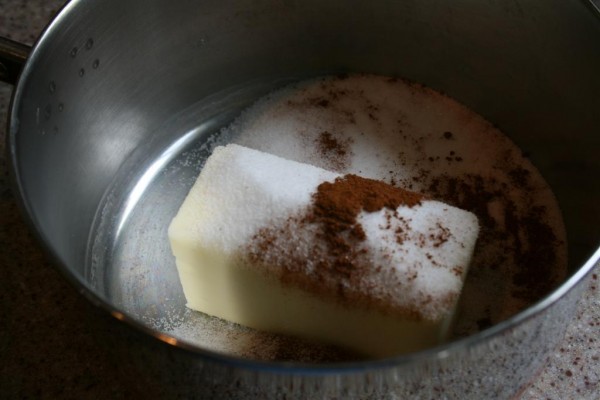 Melt butter and bring mixture to a boil, stirring constantly.  Cook at a rolling boil for 2 minutes, then remove from heat and add 1 tsp. vanilla.  Stir.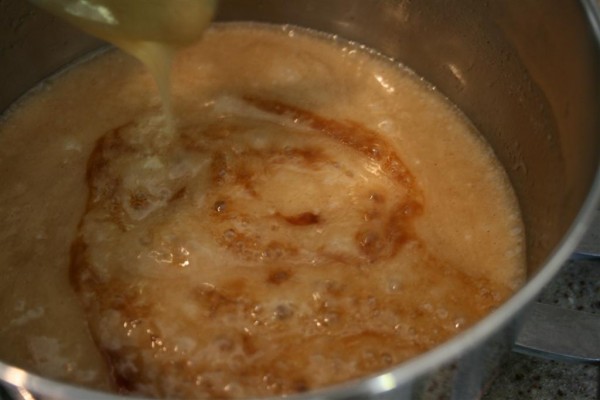 Spoon over popcorn and toss to coat evenly.  Sprinkle with 1 tsp. kosher salt.  Toss again.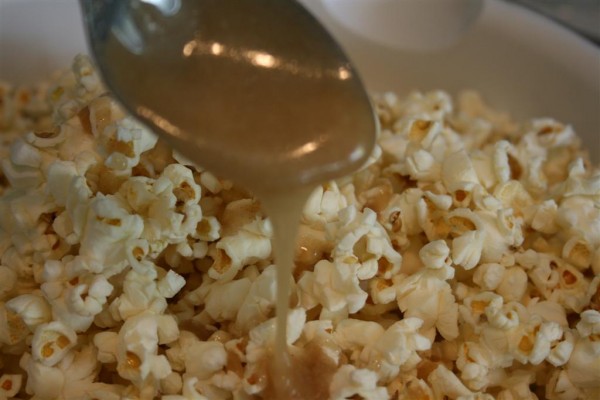 Share and enjoy!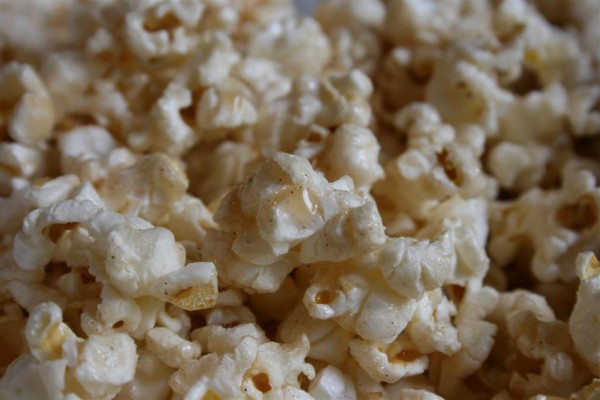 Hopeful Homemaker's Cinnamon Popcorn
8-10 cups plain popcorn, popped
1/2 cup butter
1/2 cup sugar
1 tsp. ground cinnamon
1 tsp. vanilla
1 tsp. kosher salt
In small saucepan, combine butter, sugar and cinnamon.  Bring to boil and boil for 2 minutes.  Remove from heat and stir in vanilla.  Spoon over popped popcorn and toss to coat.  Sprinkle with kosher salt, then toss again.  Enjoy!